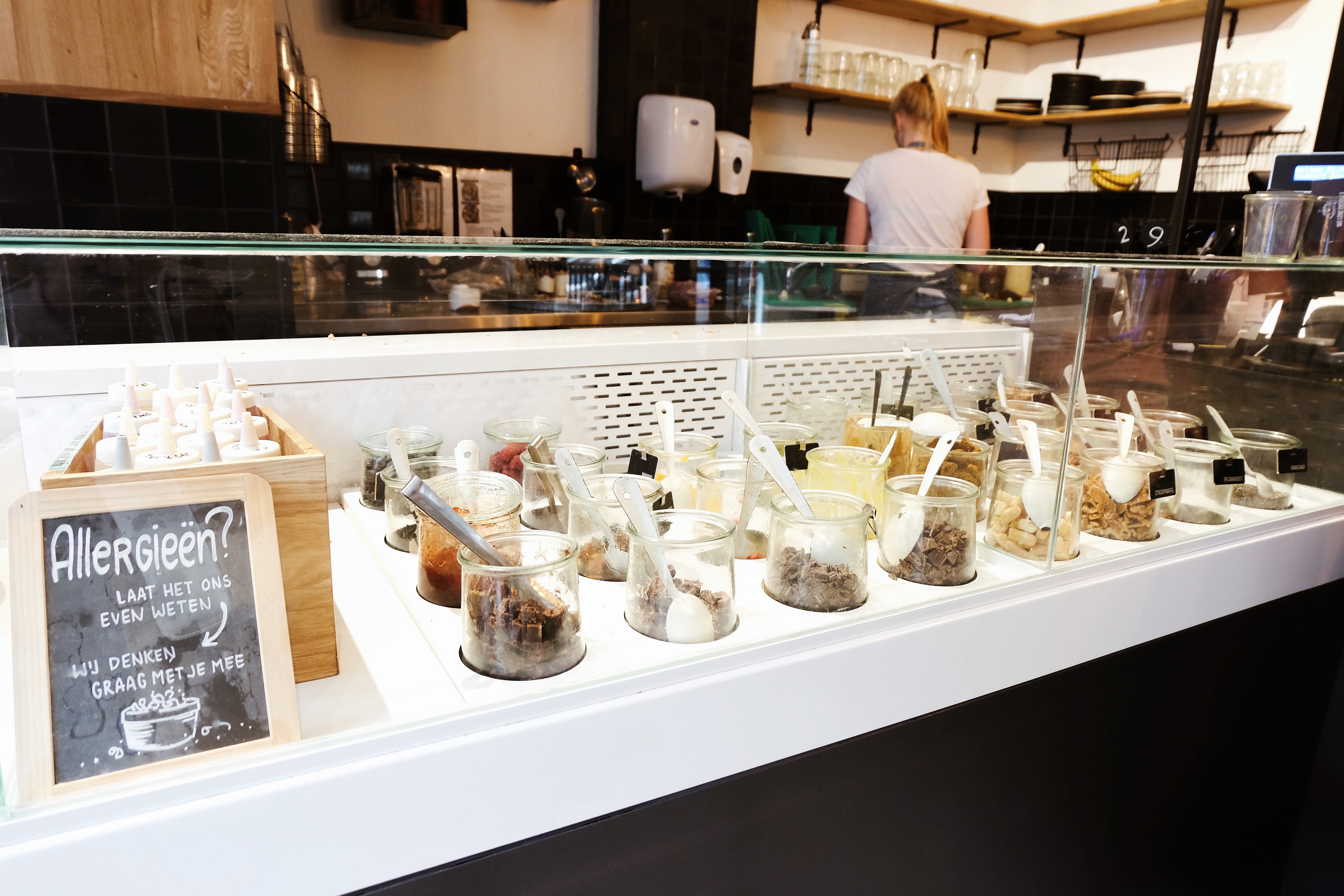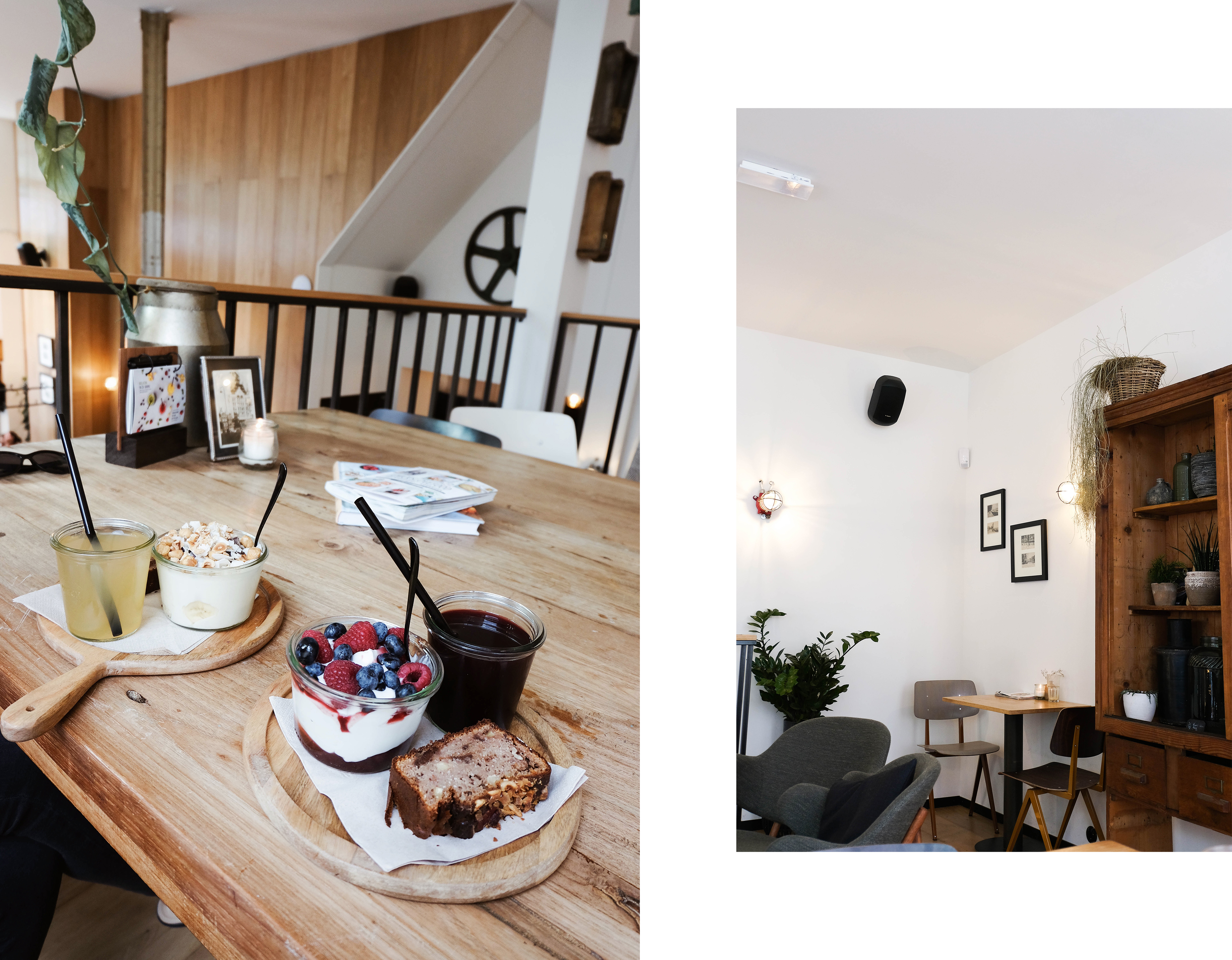 Last week I went to the Yoghurt Barn in Rotterdam for the first time. The Yoghurt Barn is the place to be for – you guessed it – yoghurt! Besides yoghurt they also have smoothies, barn toasts, overnight oats and cakes. Tiesha and I went for the "All day lunch", which include a yoghurt special, banana bread or blueberry cake and a juice. I had coconut yoghurt with berries and Tiesha had soy yoghurt with banana, coconut, chocolate and nuts. The yoghurt and the banana bread were both really good!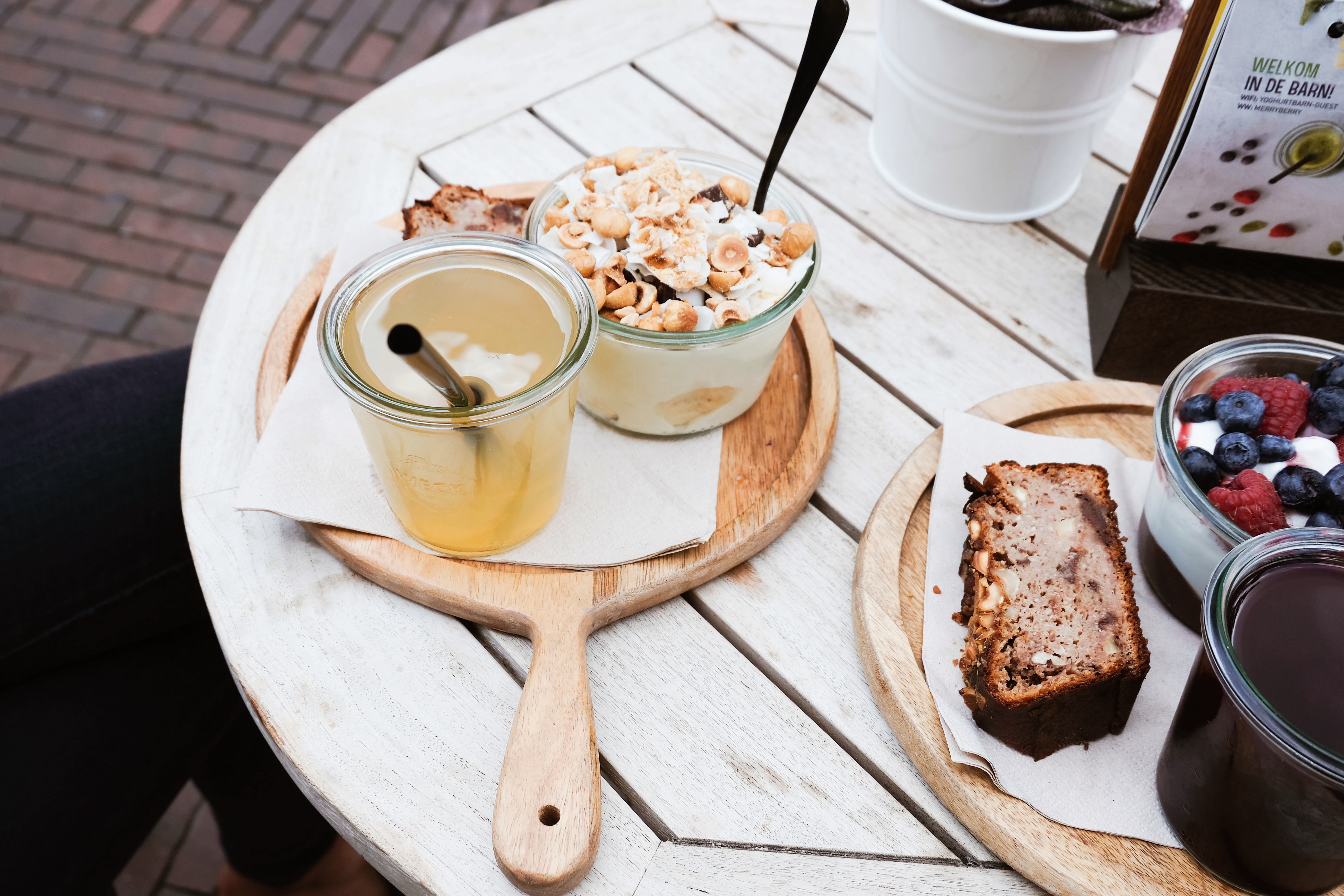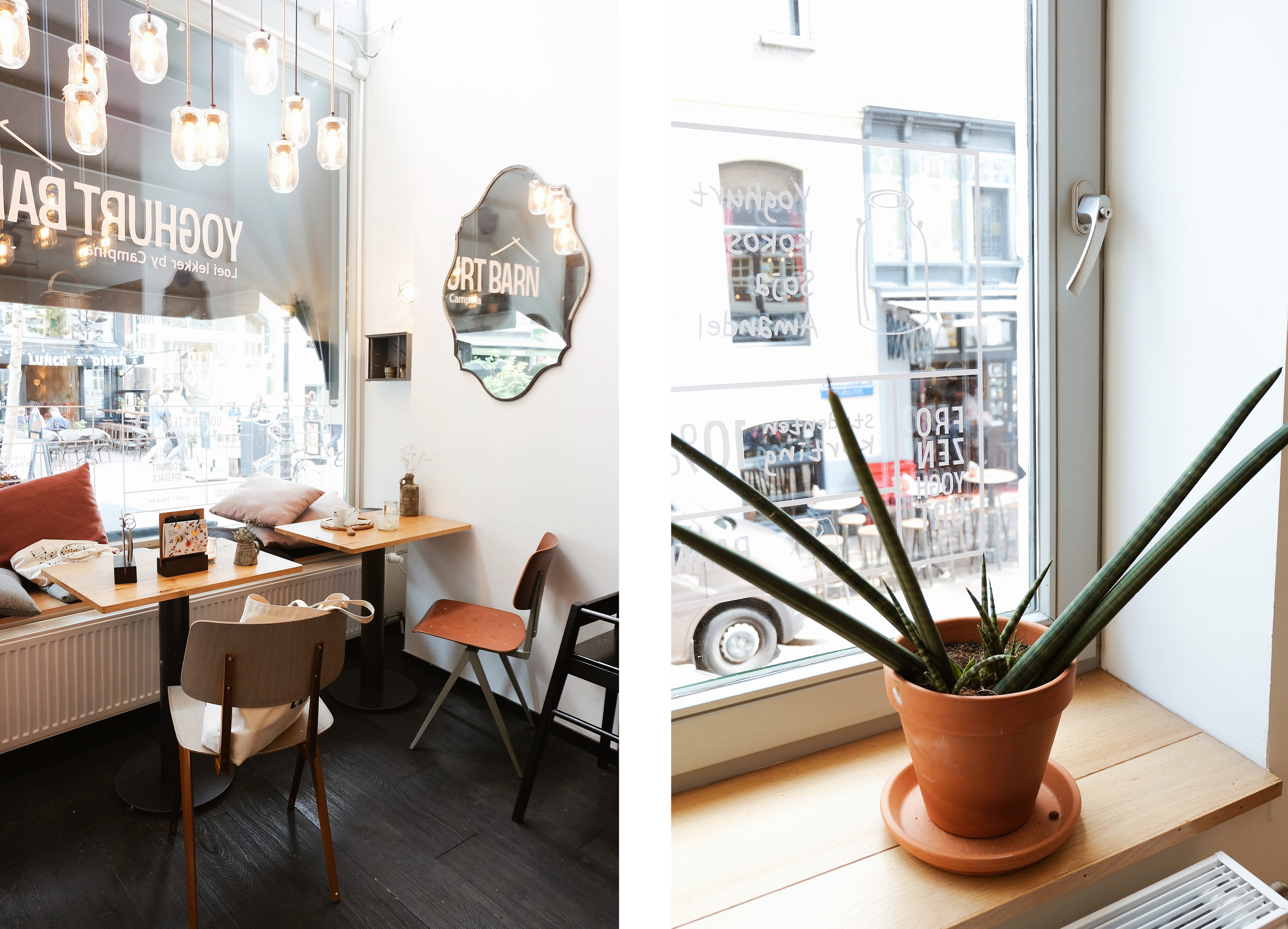 The interior of The Yoghurt Barn is also really cute. It's clean and minimalistic with some wood details and plants. I like! They have a large table and some cosy corners to sit. I saw some people working on their laptops and I think the Yoghurt Barn is the perfect place for that. They also have a really nice terrace. Perfect for summer!
I will definitely come back for another yoghurt special! I think it's one of my favorite spots in Rotterdam now. Have you ever been to the yogurt barn?
More hotspots in Rotterdam: Parqiet and Op Het Dak. 
Address Yoghurt Barn Rotterdam: Oude Binnenweg 117-119, 3012 JC Rotterdam