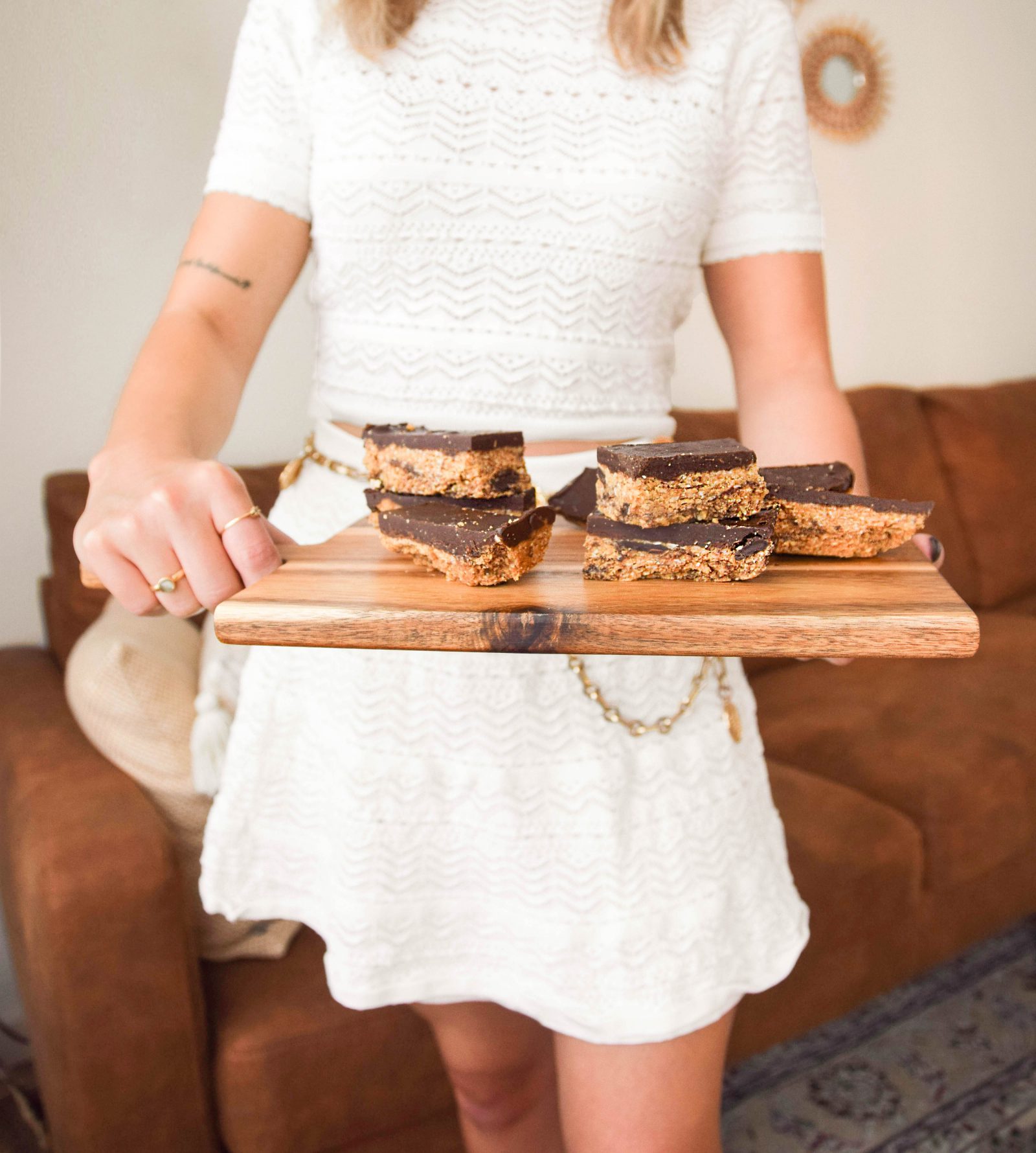 Well, I found a new delicious snack: vegan cookie dough bars! I am not a huge snack person, but now that the weather gets colder I love to hang on the couch with a hot ginger tea and a sweet snack. I did a little Pinterest search on homemade snacks and I came around cookie dough bars. I didn't really know what to expect, I only knew cookie dough from the Ben&Jerry ice cream. But I gave it a go and it is so good! It's the perfect snack when you crave something sweet and also a really good recipe to make for when you have friends over. Besides that, you don't need a lot of ingredients -which I love- and most of them you probably already have in your pantry. Here is the recipe for these delicious vegan cookie dough bars:
Ingredients for the base:
1 ½ cup oats (blend till it becomes flour)
1 cup almond flour
¼ teaspoon sea salt
1 cup creamy peanut butter
3/4 cup maple syrup
1 teaspoon vanilla extract
1/2 cup chocolate chips
Ingredients for the topping:
1 cup chocolate chips
2 tablespoons creamy peanut butter
1 tablespoon coconut oil
Instructions:
Whisk together the oat flour, almond flour and sea salt in a large bowl.
Add the peanut butter in another bowl and microwave it for 60 seconds until melted. Whisk the maple syrup and vanilla extract into the melted peanut butter.
Add the dry ingredients on top of the wet ingredients and stir well. Then add in the chocolate chips. Transfer the mixture into a baking pan with parchment paper and press evenly into the pan.
Add the chocolate chips, peanut butter and coconut butter in another bowl and add in the microwave until melted and smooth. Spread the mixture over the base until smooth.
Once your done, let the cookie dough chill in the refrigerator until completely firm, this takes about 2 hours. Allow to sit at room temperature for 5 minutes before cutting.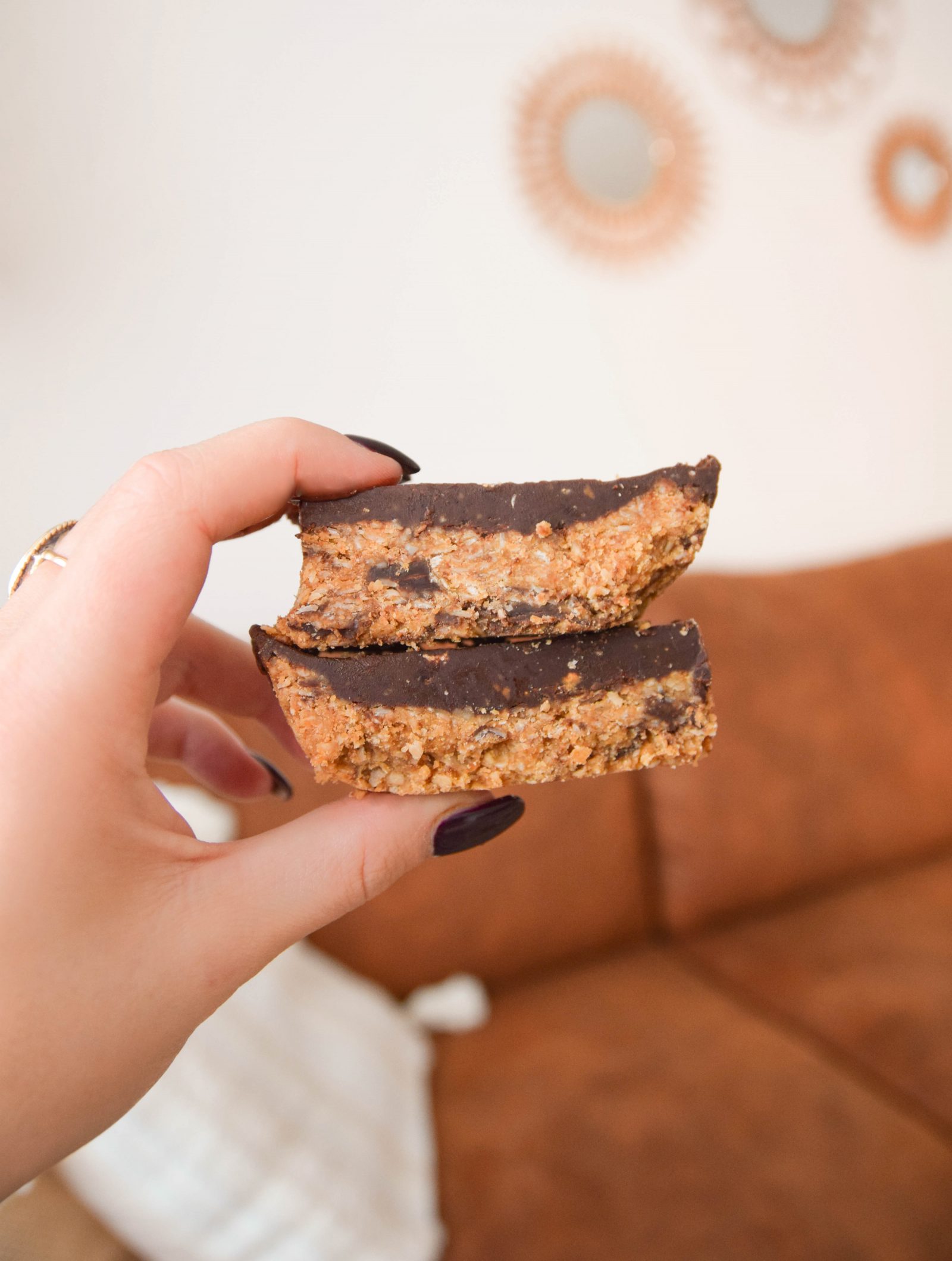 You can store the cookie dough bars in the fridge for around 7 days and enjoy them throughout the week! I am completely into baking at the moment so I can't wait to come up with more homemade snack recipes. I would also love to know what you're favorite homemade baked goodies are. Interested in more recipes? Click here for all my recipes! For more health tips and self care, check out my Instagram.