We spend much more time at home these days during the COVID-19 situation, which is of course necessary to protect our health and the health of others. Spending most of your time at home can become pretty boring, especially when you are a busy bee in your normal life. Luckily there are so many things to do at home to keep you entertained! I especially like to take this time to figure out what I want in life and what I enjoy doing. When I am caught up in the hustle of everyday life, I tend to forget to do the things that I love the most. Like being creative for example or reading a book on my couch. So instead of seeing this self isolation as a negative thing, try to see the positive sides of it. You will never get this much time to figure out who you are and what you want again. This is the perfect time to work on yourself for yourself! And if you still get bored in the meantime, here are my favorite things to do at home during self isolation: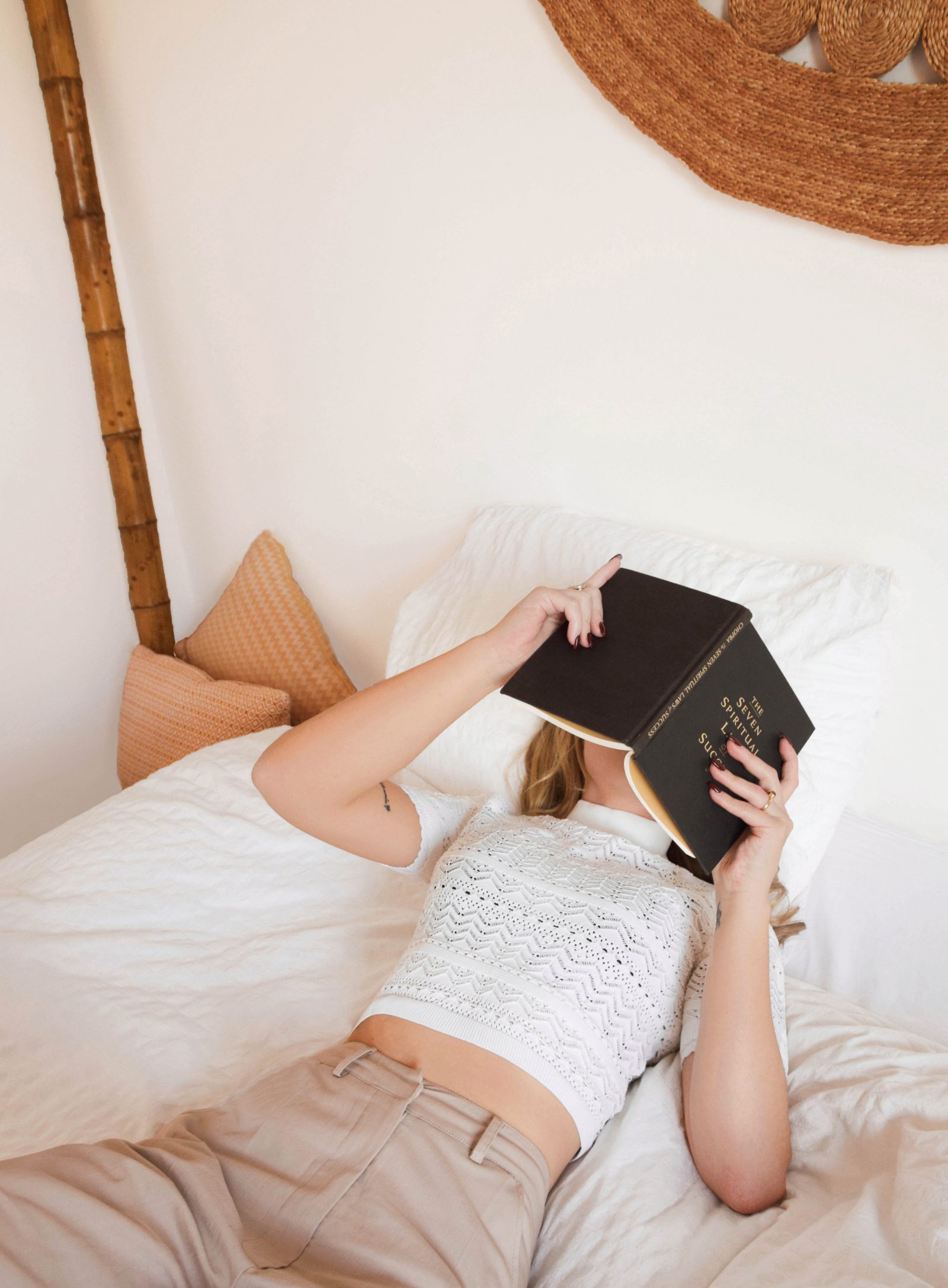 Cleaning, cleaning, cleaning! This is the perfect time to clean your whole place from top to bottom.
Are you missing your friends and family? Facetime them!
Read a book. I've got a reading list coming out next week!
Play around with indoor photography.
Make a quarantine playlist and share it with your friends.
Have an indoor picnic and ask your friends to do the same while video calling each other.
Write letters to your friends and family – or to your future self.
Listen to podcasts.
Catch up on some sleep.
Bingewatch your favorite Netflix series.
Play board games with your roommates. Living alone? Play an online game with your friends.
Get creative and paint something.
Write that book you've always dreamed about.
Start a blog and document your day to day life and your thoughts.
Make a business plan for an idea you've been having for a long time.
Clean your closet and sell the pieces you want to get rid of on United Wardrobe.
Clean your make up brushes.
Practice meditation every day for a week.
Follow an online yoga class.
Not into yoga? Then follow an online workout class.
Make your own recipe book filled with your favorite meals.
Create a memory box and fill them with all of your favorite memories, like photos with your friends, little notes or old diaries.
Make a vision board.
Have a little spa day at home. Scrub and moisturize your body, put on a mask and take a long bath or shower.
Finally declutter your phone and laptop.
Learn a new language.
Rearrange and redecorate your place.
DIY! Go on Pinterest, search for a fun DIY and get creative.
Make a game-changing life plan.
Write in your journal.
Try out a new recipe.
Give yourself a make-over by trying out a different make-up look or hairstyle.
Start gardening. Studies showed that gardening is good for your mental health, so plant those herbs in your garden or on your balcony.
Get inspired on Pinterest.
Make a detailed plan for your first vacation after the crisis.
Watch an educative documentary.
Build a sacred altar.
Do a puzzle.
Get educated and follow an online course of your interest.
What are your favorite things to do at home during self isolation?