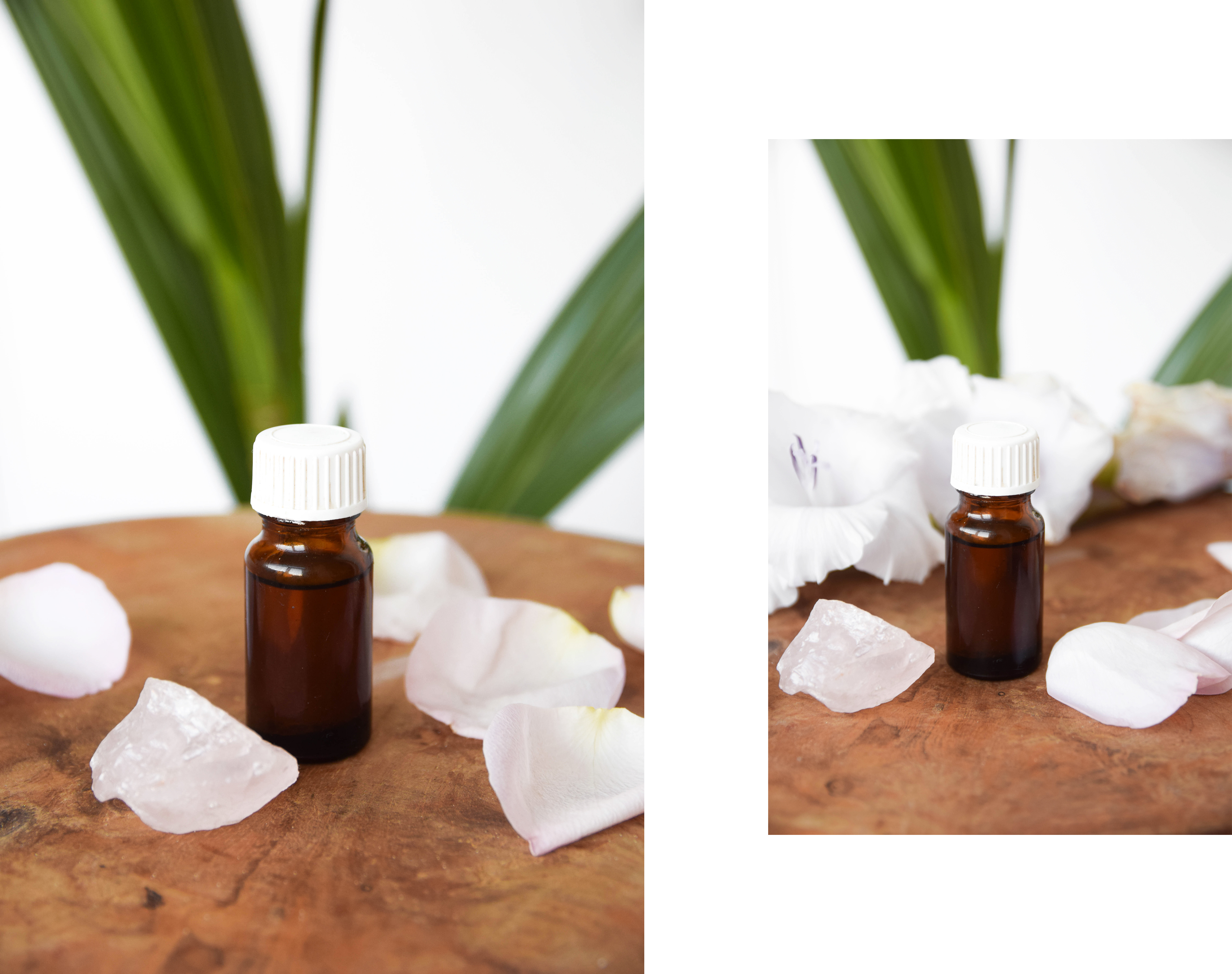 I never felt the whole essential oil thing. I always thought it was a bit too woohoo for me. Until I realized that I was actually using a lot of essential oils in to my daily routine without knowing it. That's when I started to learn more about them and how to use them. Essential oils are compounds extracted from plants and they are used for medicinal and health purposes. They have an antidepressant, stimulating, detoxifying, antibacterial, antiviral and calming working. You can use them in al different kind of forms. In this post I share the best essentials and how to use them:
Lavender oil
Probably the most popular essential oil: Lavender oil! Lavender oil has calming and relaxing effect. It's commonly used for anxiety, restlessness, insomnia, depression, headache and pain. I personally like to put a few drops of Lavender oil on my pillow before I go to bed because it helps me sleep better. You can also make nice spritz with Lavender oil or use it as an oil on dry skin.
Tea tree oil
Tea tree oil is derived from the leaves of the tea tree and it reduce allergic skin reactions. It's perfect to use on blemishes and spots on your body.
Lemongrass oil
Lemongrass is a tropical and grassy plant. In aromatherapy it helps to relieve stress, anxiety and depression. You can make a body oil from it just by mixing around 12 drops of lemongrass oil with 1 teaspoon of coconut oil. You can also use the lemongrass oil in a hot bath.
Rosemary oil
Rosemary oil health uses range from antioxidant benefits and anti-inflammation to memory enhancement and more. This oil is perfect for the hair because it stimulates the growth. You can mix some drops of rosemary oil with your shampoo or you can massage a few drops on the scalp and wash it out after 5 minutes for an extra intensive hair treatment.
Eucalyptus
Eucalyptus oil help to boost your immune system, protect you from a variety of infections and relieve respiratory conditions. You can use it as a sore throat reliever by diffusing 5 drops or applying 2-3 drops to the throat and chest.
What is your favorite essential oil?