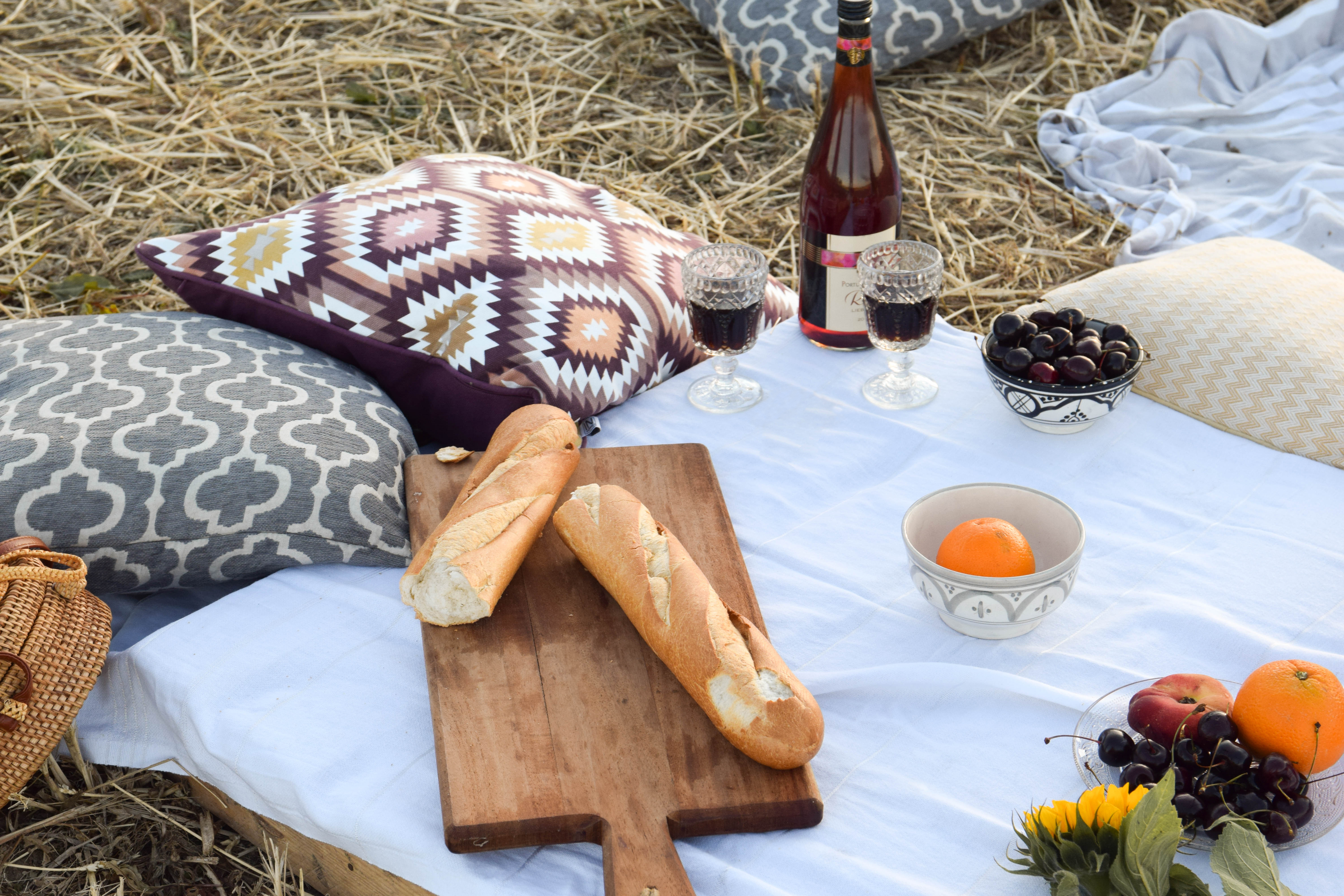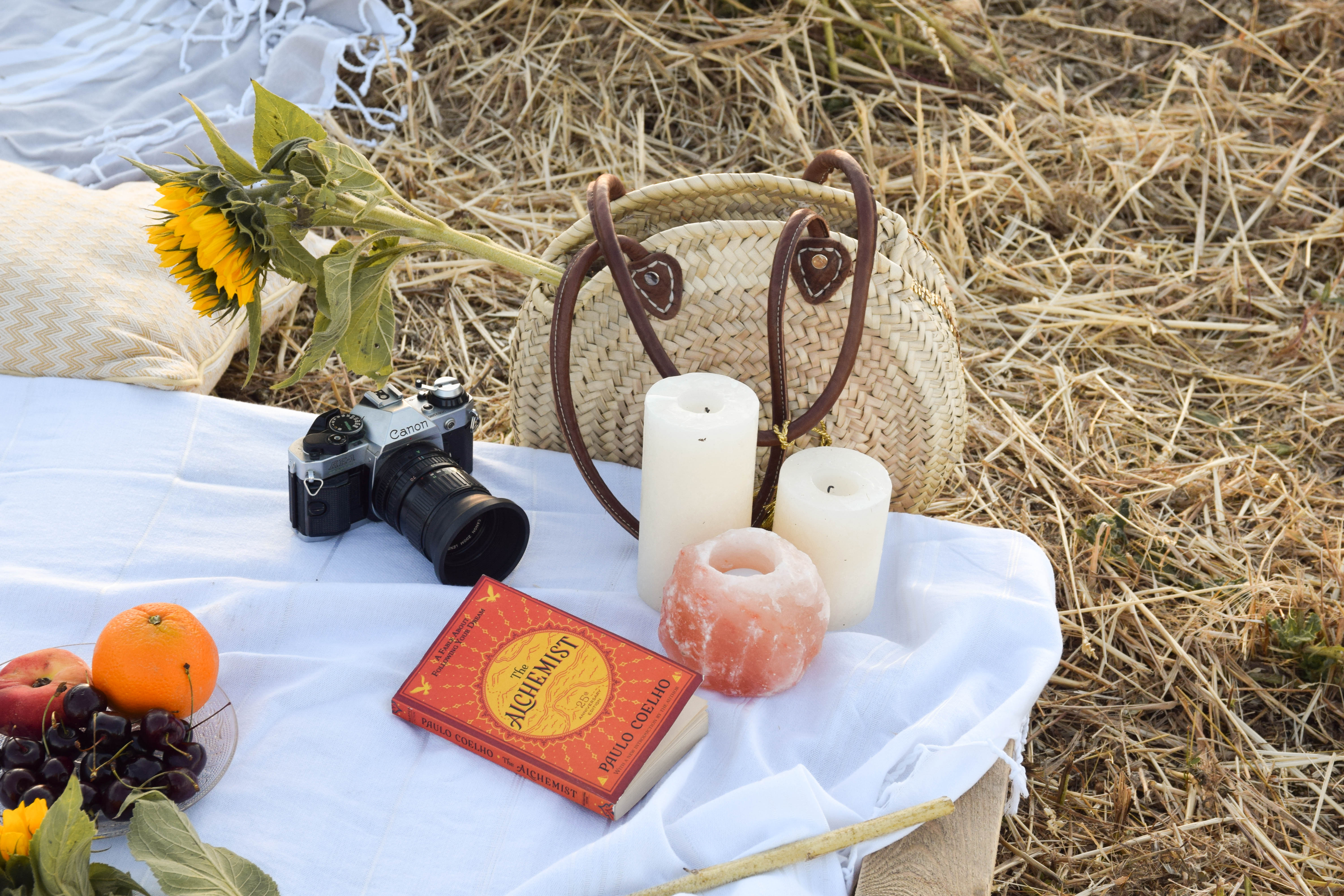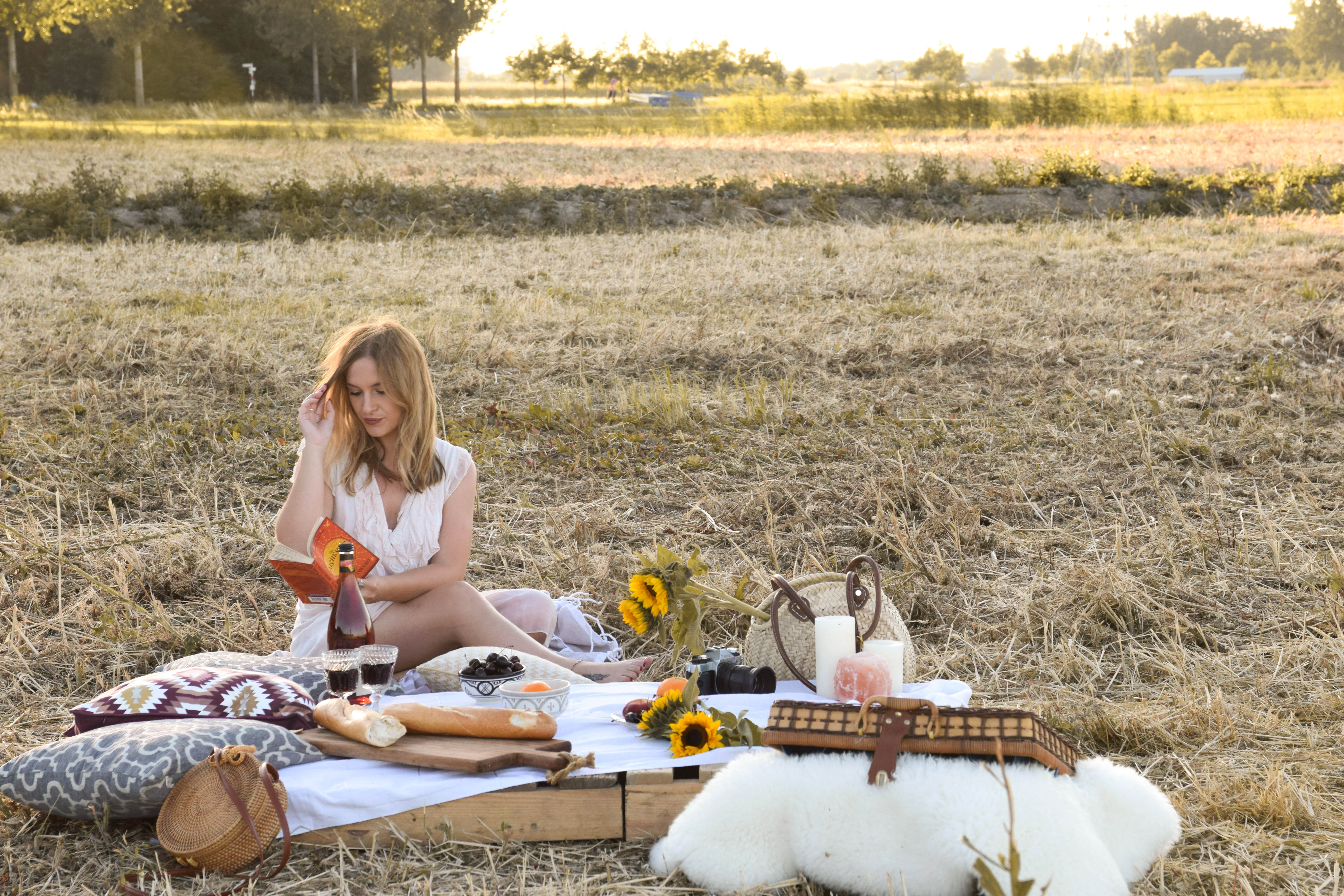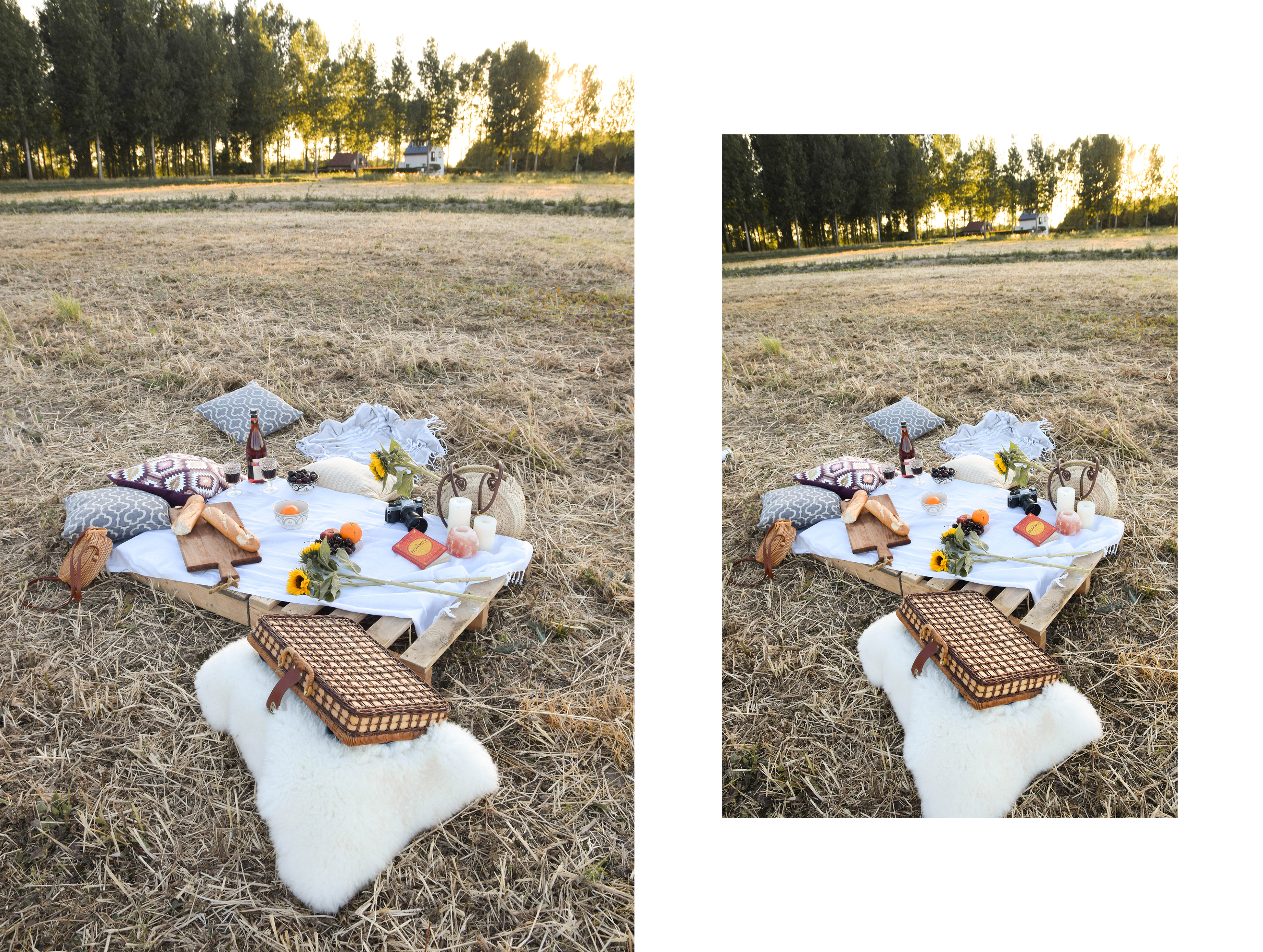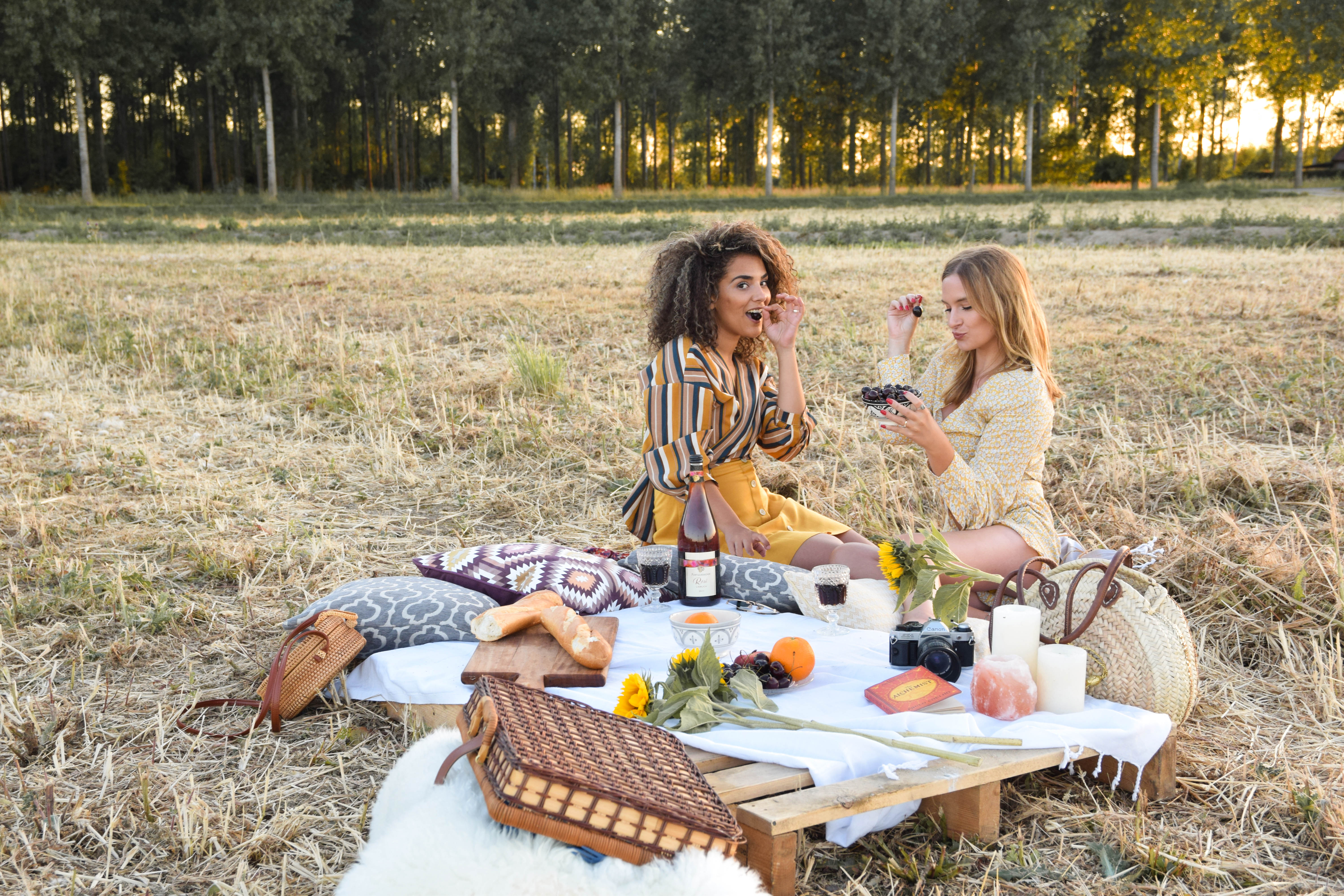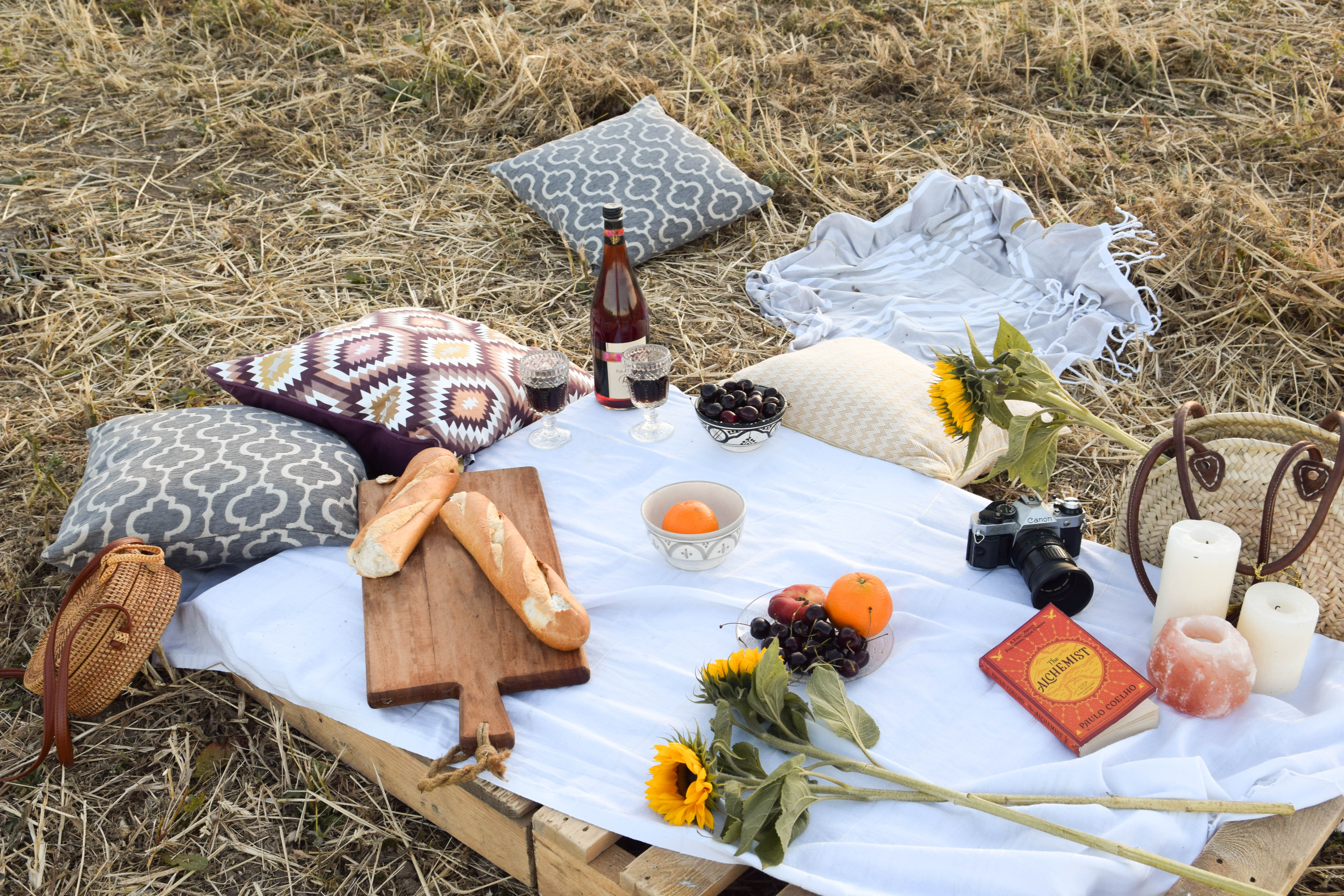 Thursday I went for a little evening picnic with Chaima! We brought some cute pillows, candles and blankets to make it nice and cozy. For snacks we had some cherries, a baguette, peaches and oranges. We also brought a bottle of Rose wine. I can't get over the fact how cute this looks! Chaima and I know each other for quite some years now but we never really had contact. Last week we started talking on Facebook because we both like photography. We planned this picnic and it was so much fun! I can't wait to have more summer picnics like this.
You can find more of Chaima her work on Instagram (here).
What do you think about this summer evening picnic?