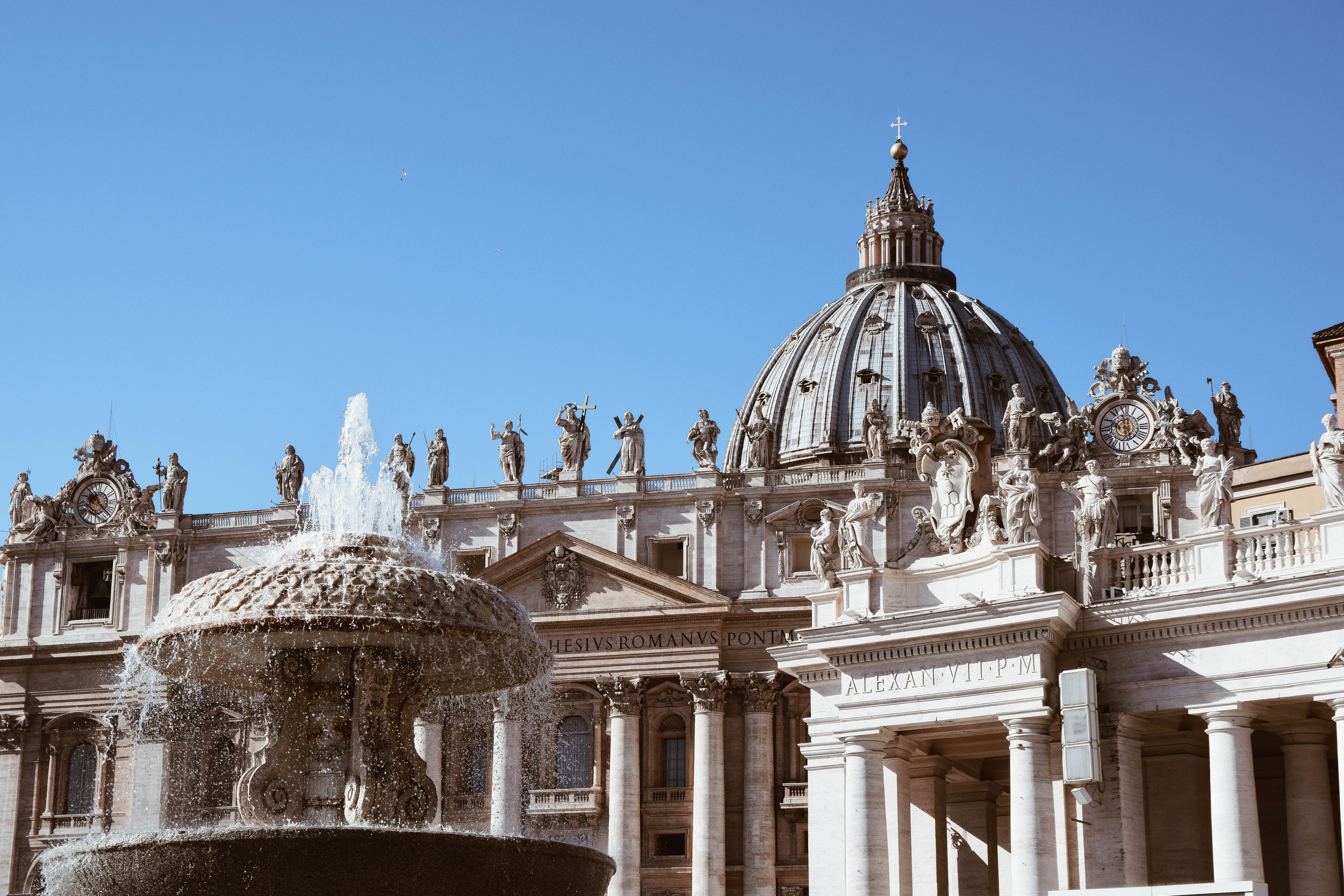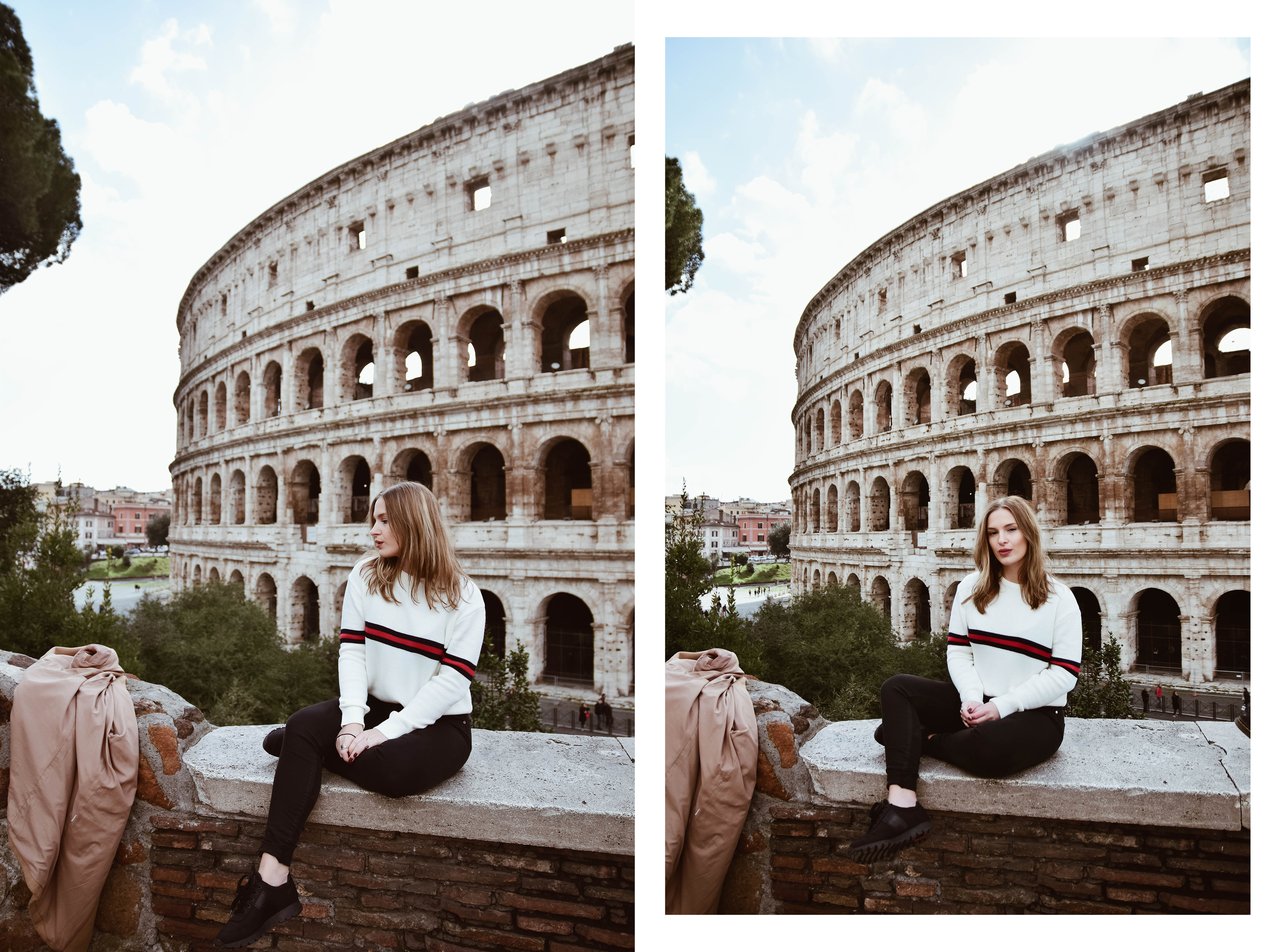 It's time for Rome diary part 2! The third day of our Rome trip we strolled around in the neighborhood Trastevere. I did some vintage shopping at Twice (shoplog coming this week) and we ate the best Tiramisu in town at Two Sizes. At the end of the day we wanted to visit the Colosseum, but when we arrived it was closed ugh! We made some pictures and we drank red wine with the Colosseum as a view (so pretty!). After that we had dinner at La Carbonara. We went for a pasta with a creamy sauce and cherry tomatoes. This was seriously the best pasta ever! And the red wine there was also really good! Great food and great service, 10 out of 10!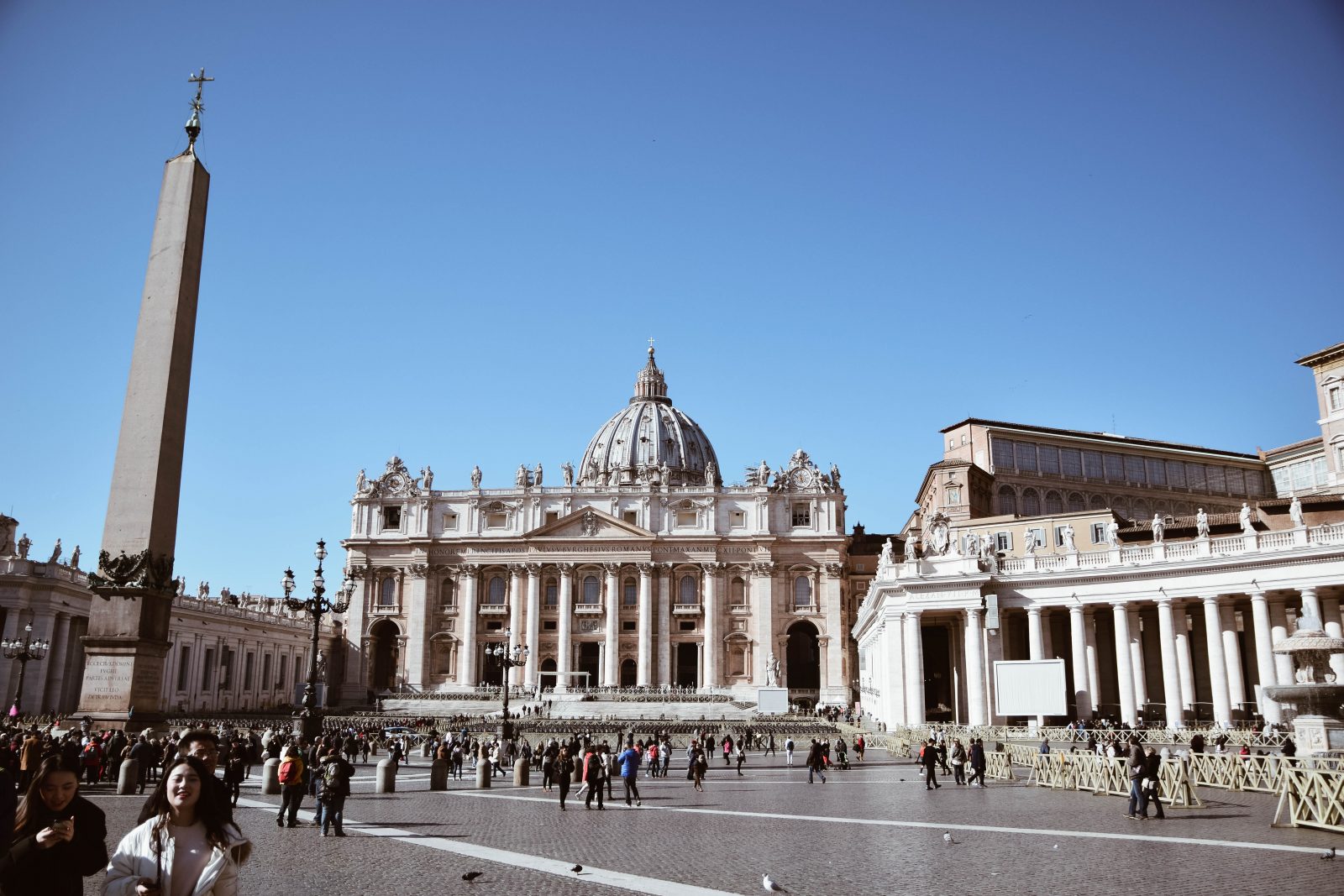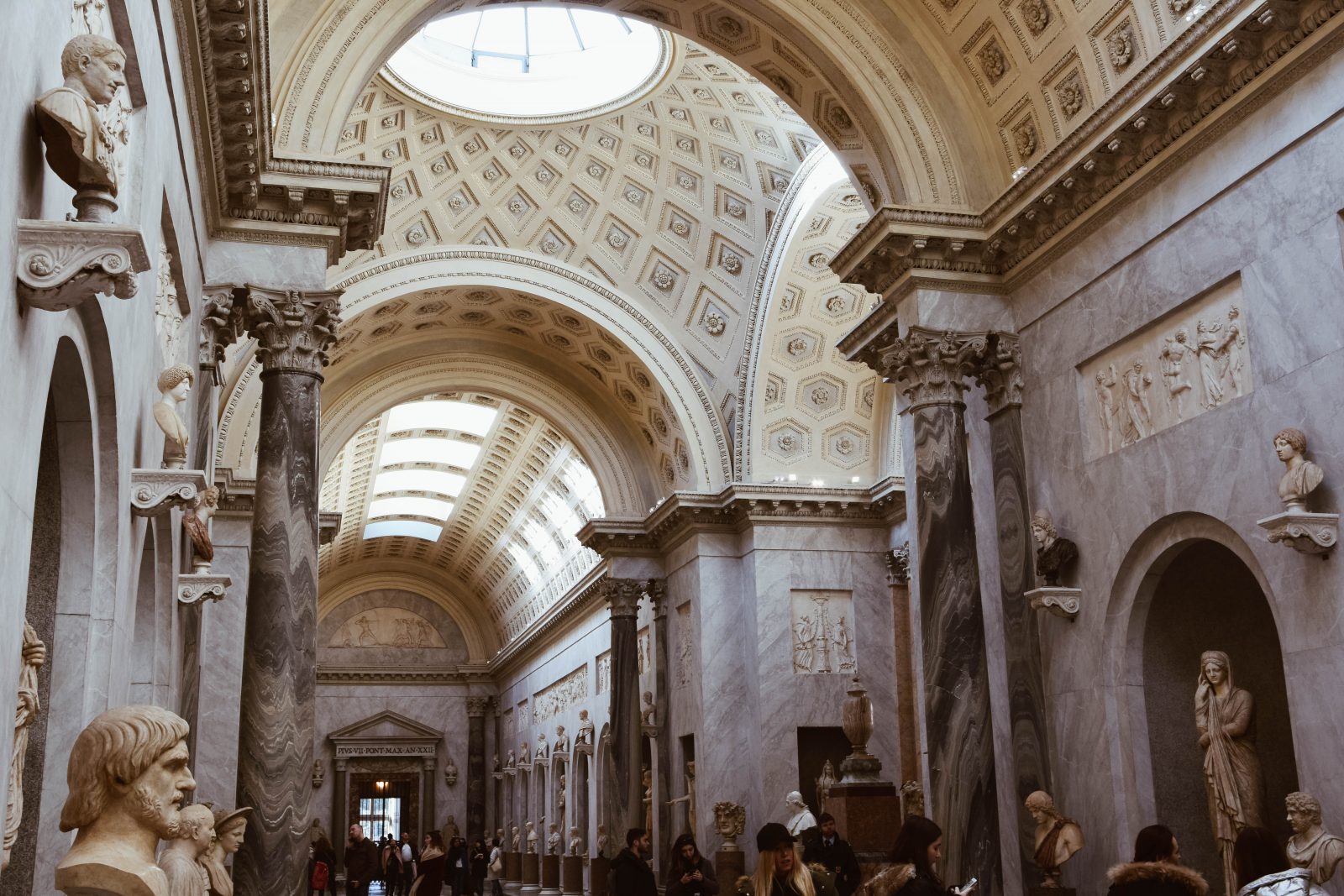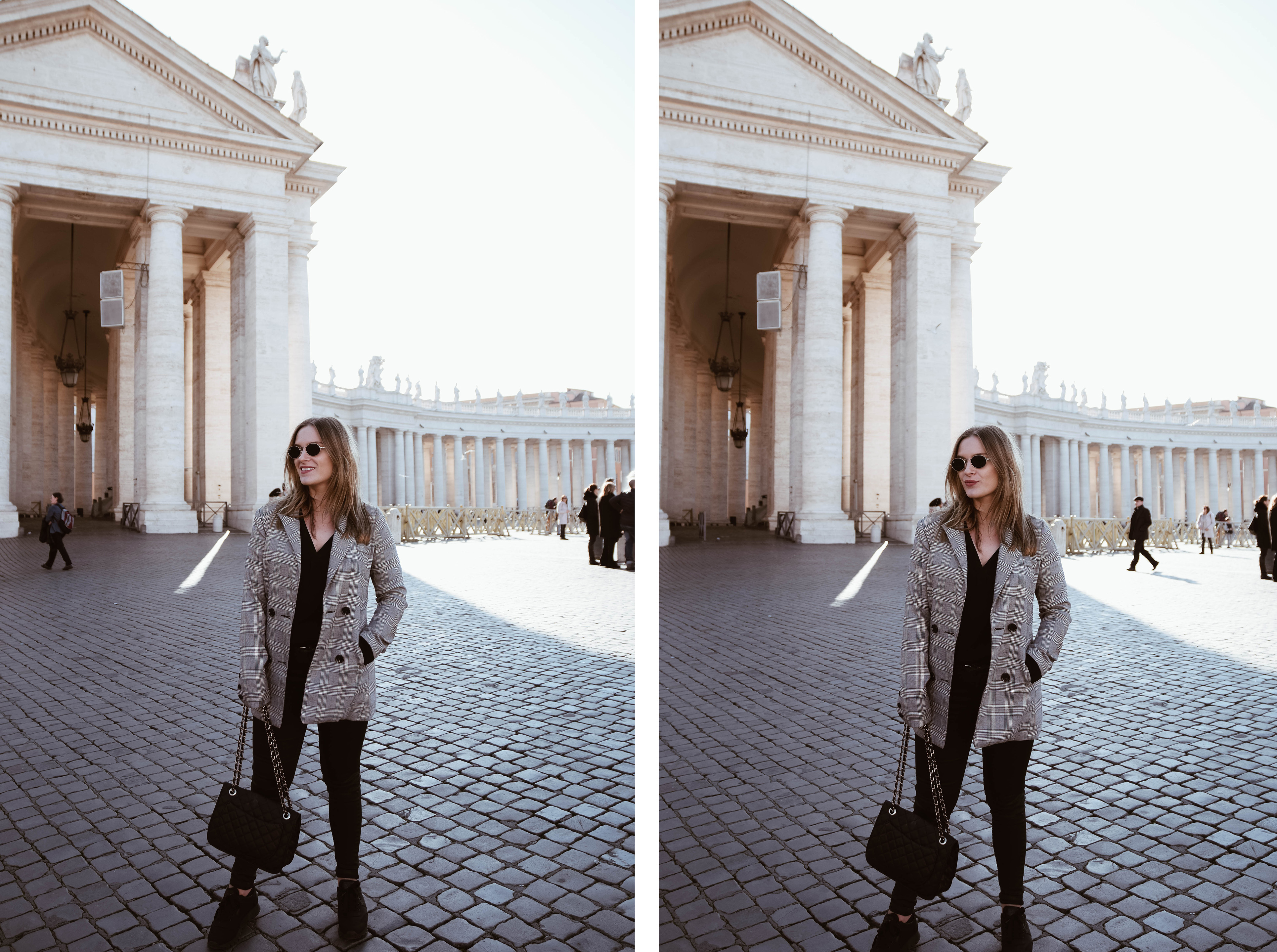 Outfit details: blazer Loavies, bag Elise Store, sneakers Prada, sunglasses Rayban, jeans Mango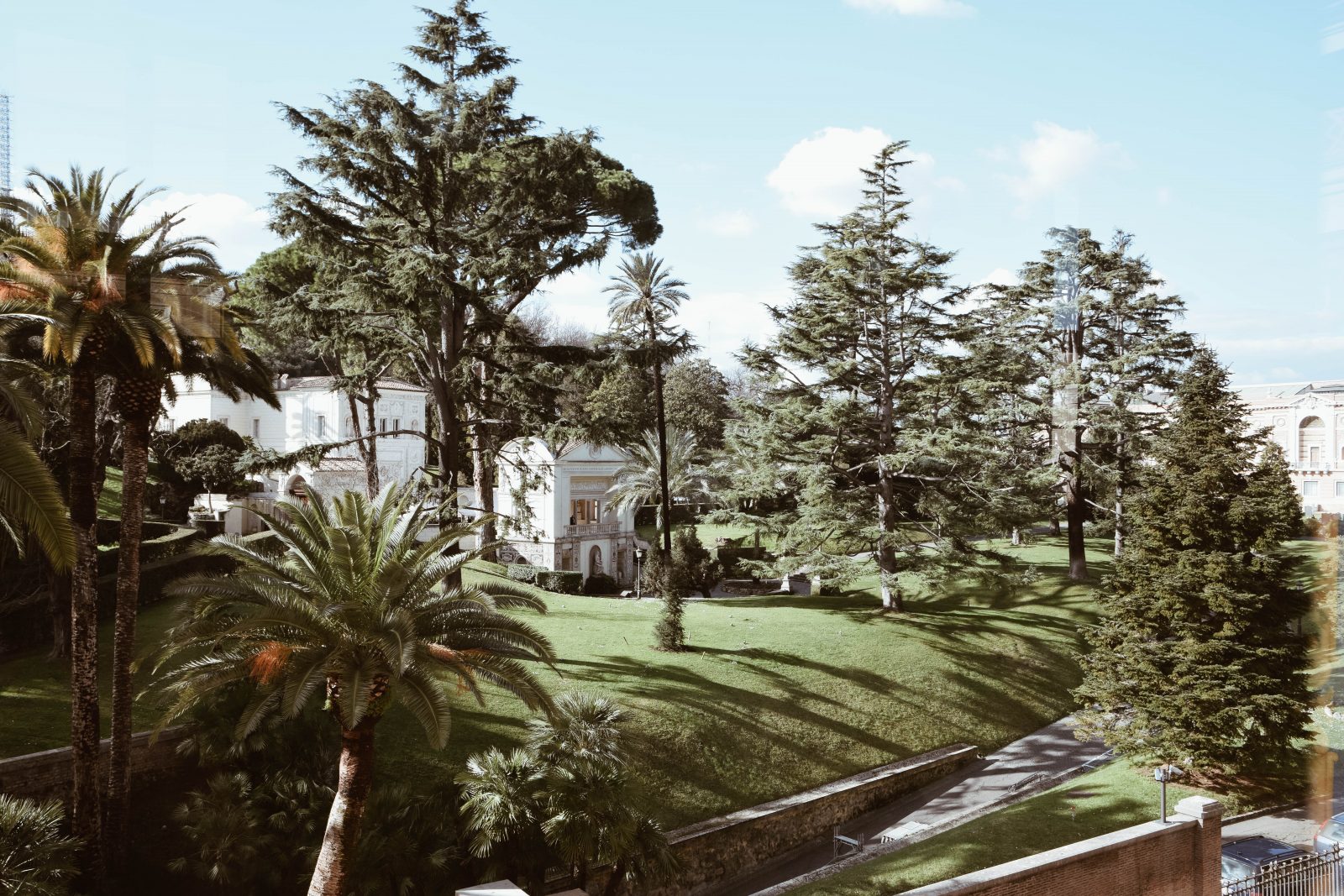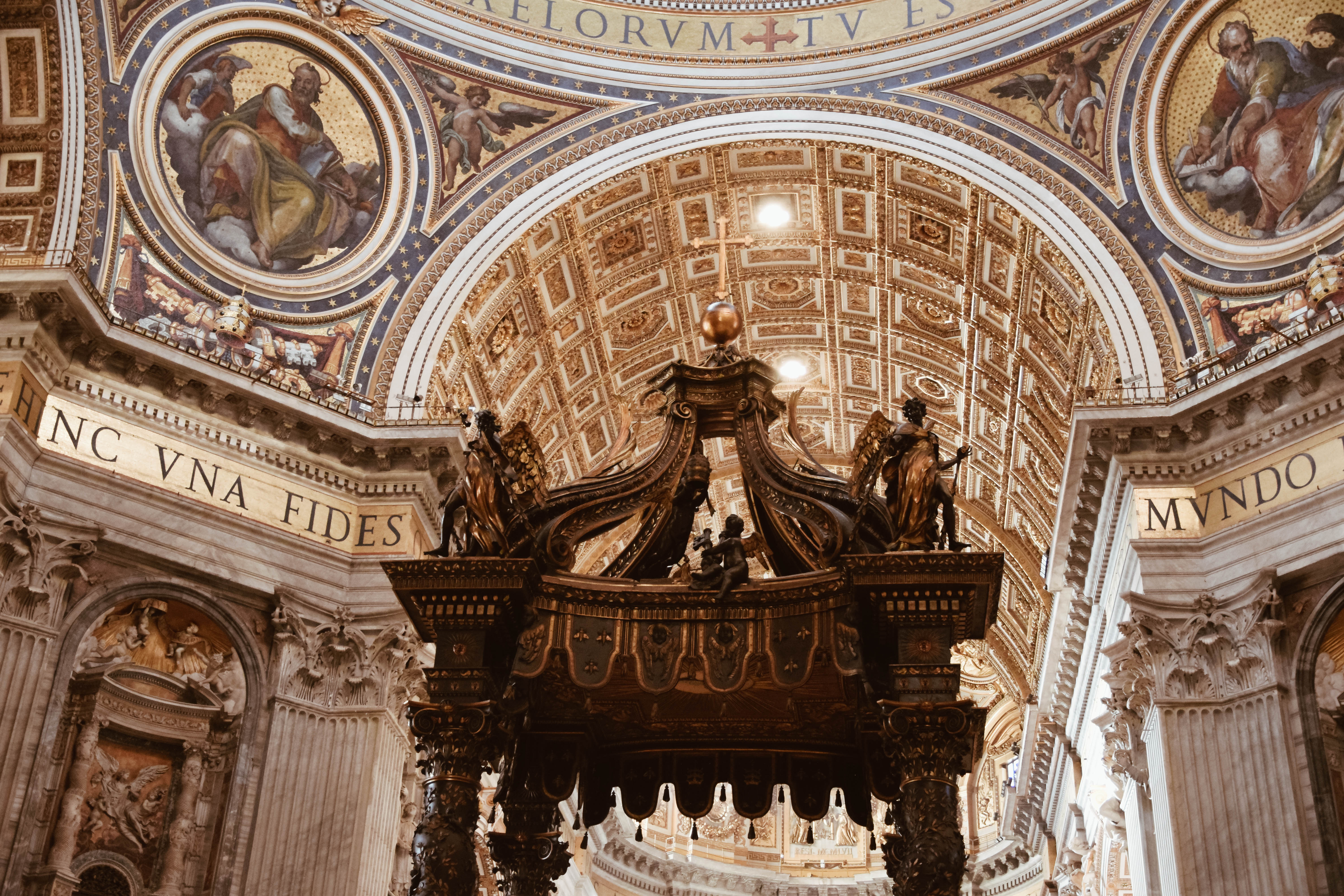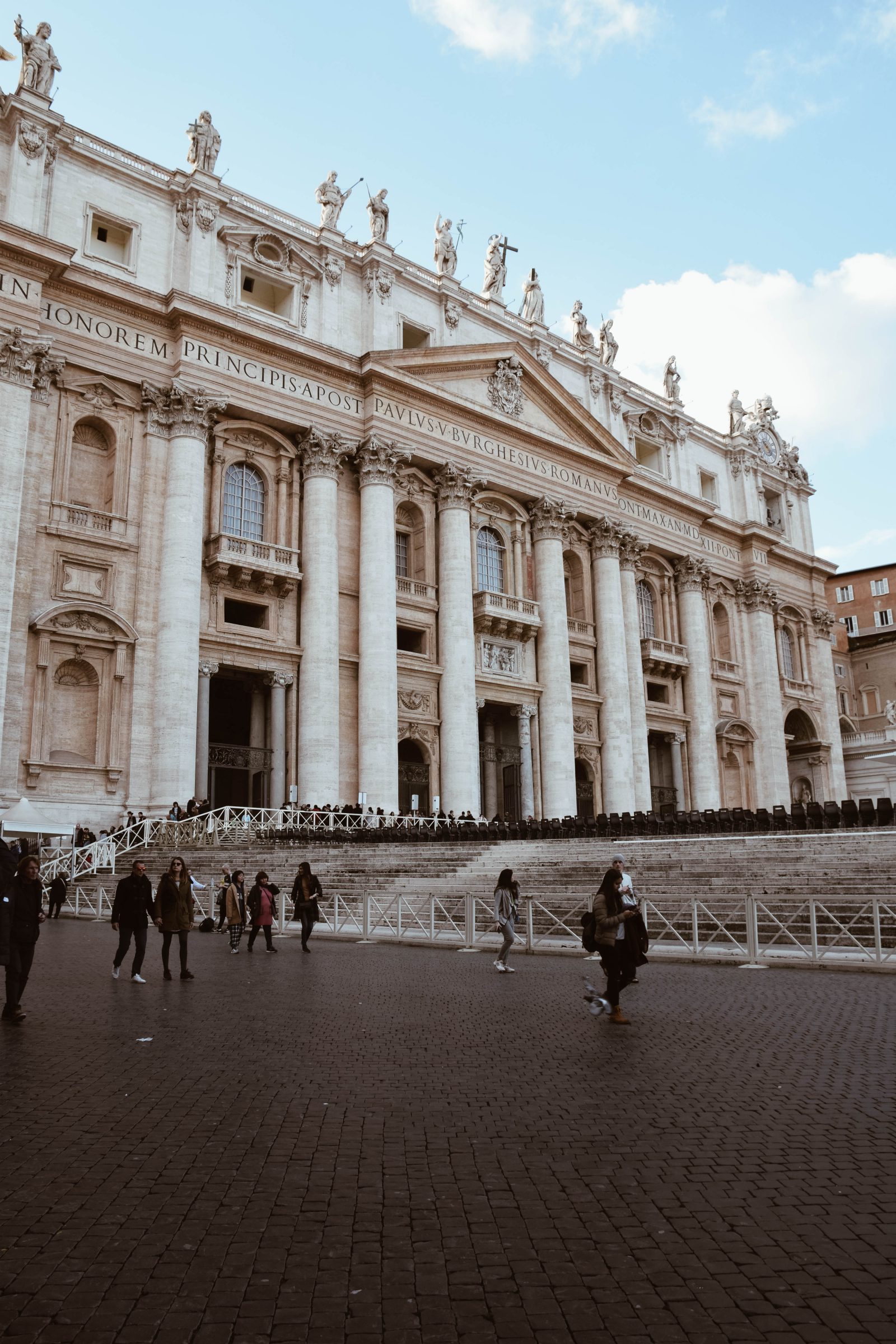 The last day of our citytrip we went to Vatican city. Definitely a must see when you visit Rome! We visited the Vatican museum, which was really impressive. You can see all the art treasures of the Vatican in the museum. And let me tell you this: there is SO much to see in the museum! I especially really loved the beautiful artwork on the ceilings and the part with paintings. After the museum we decided to visit the Basilica di San Pietro. We had to wait in a huge line but it was a sunny day so we didn't mind at all! The Basilica di San Pietro is also really beautiful from the inside! Definitely worth the wait! After we visited everything we wanted in Vatican city we walked to the Ponte Sant'Angelo, a Roman bridge. Around the bridge where a lot of street musicians, which gave it a really fun and happy vibe! We ended our day with red wine and a pizza margherita, yum.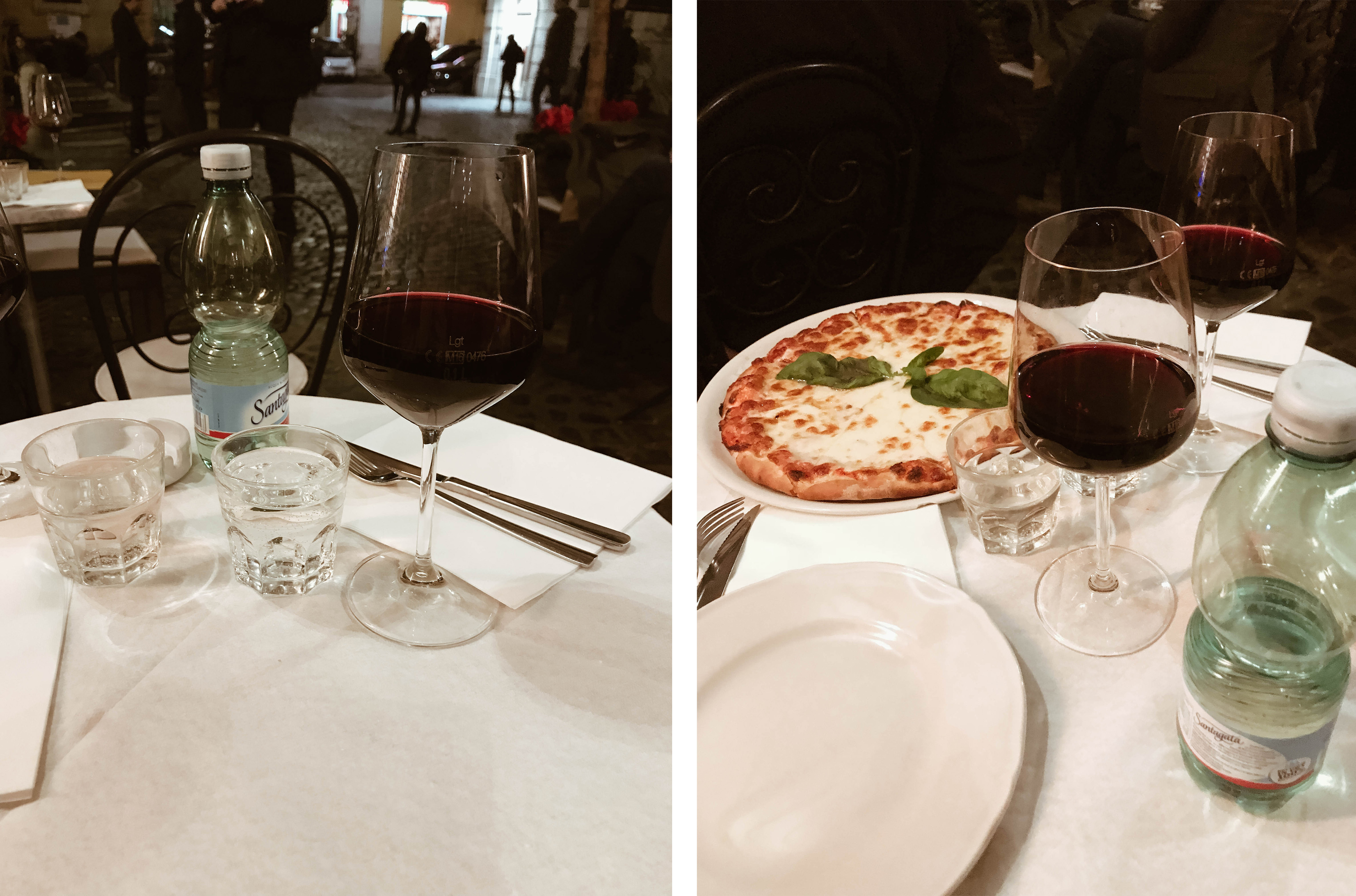 This was my first time visiting Rome and I fell in love with this city! I love the beautiful buildings and cute streets and I love that there is so much to see. Everywhere you go you find something beautiful. And do I need to start about the food? I mean.. best food in the world! Oh, and don't forget the coffee and the red wine. If you ever get the chance to visit Rome, than do it! It's for sure one of the most beautiful cities in Europe and I will definitely visit Rome again some day. XO
What do you think about Rome?