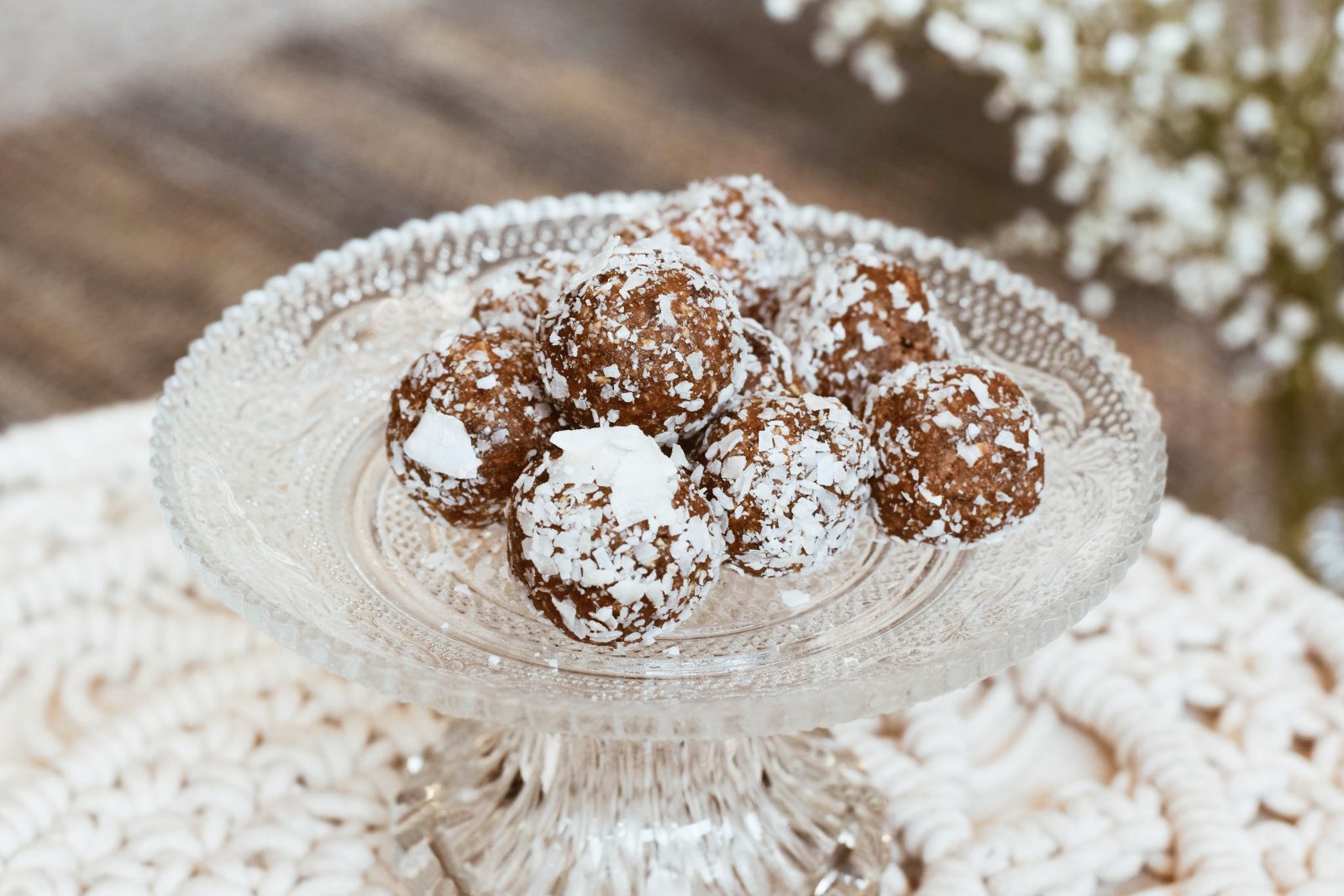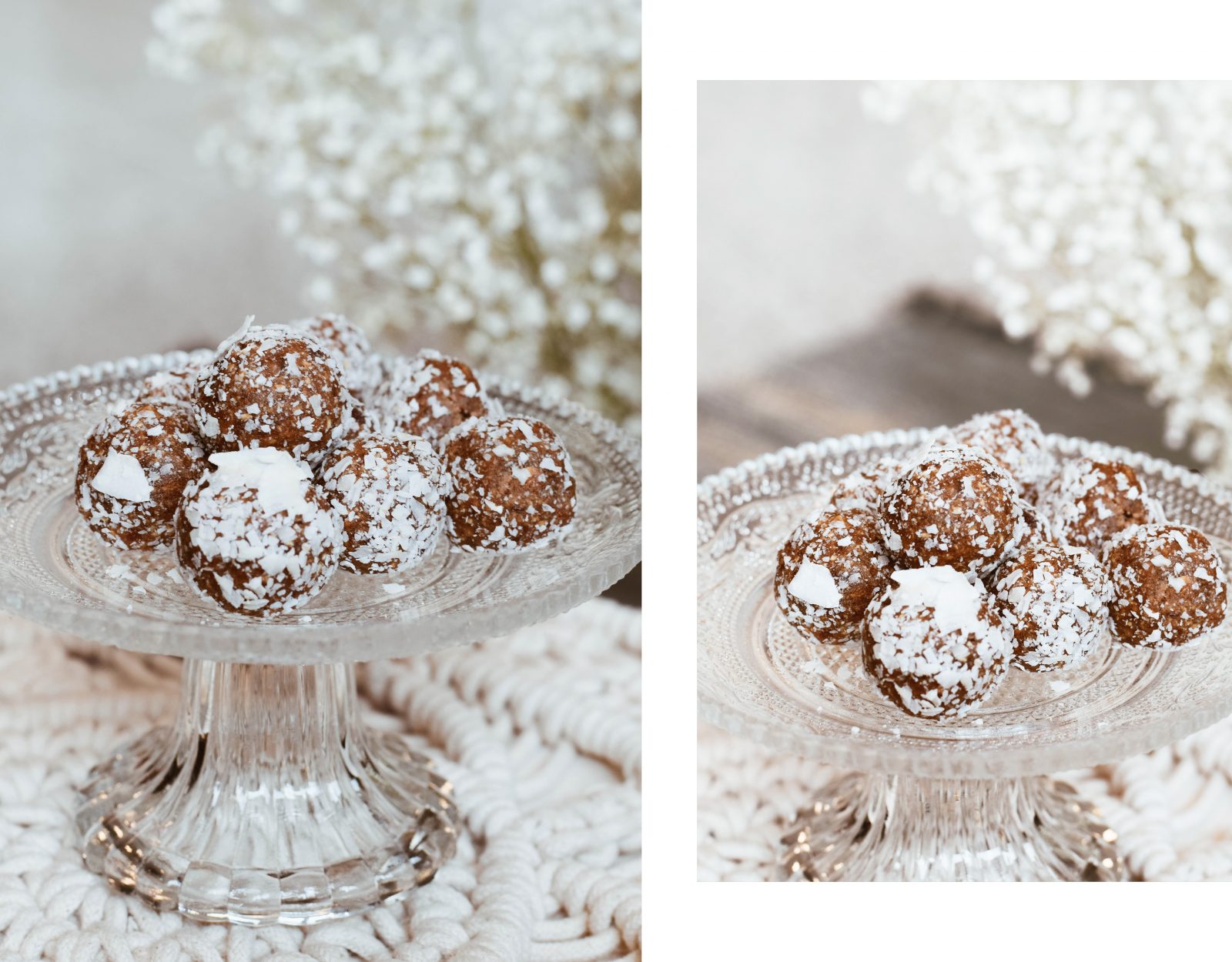 I love trying out new healthy recipes. A couple weeks ago a tried this healthy energy balls recipe and I'm obsessed! I made it multiple times ever since and now it's time to share the recipe with you. These energy balls are the perfect little snack between your meals and the best part of it: they are easy to make!
Ingredients:
1 cup of oats
7 medjool dates
a dash of coconut syrup (you can also use maple syrup)
1 tsp of cinnamon
1 tsp of almond butter
desiccated coconut (for rolling in)
Step 1 – Throw all the ingredients (except the desiccated coconut) into a food processor or blender, and mix until it's combined.
Step 2 – Roll balls out of the mixture and roll the balls through the desiccated coconut.
And voila, you're energy balls are ready to consume! The dates make it taste really sweet, which I like. The perfect snack to have with a cup of tea or coffee!
Have you ever made energy balls?