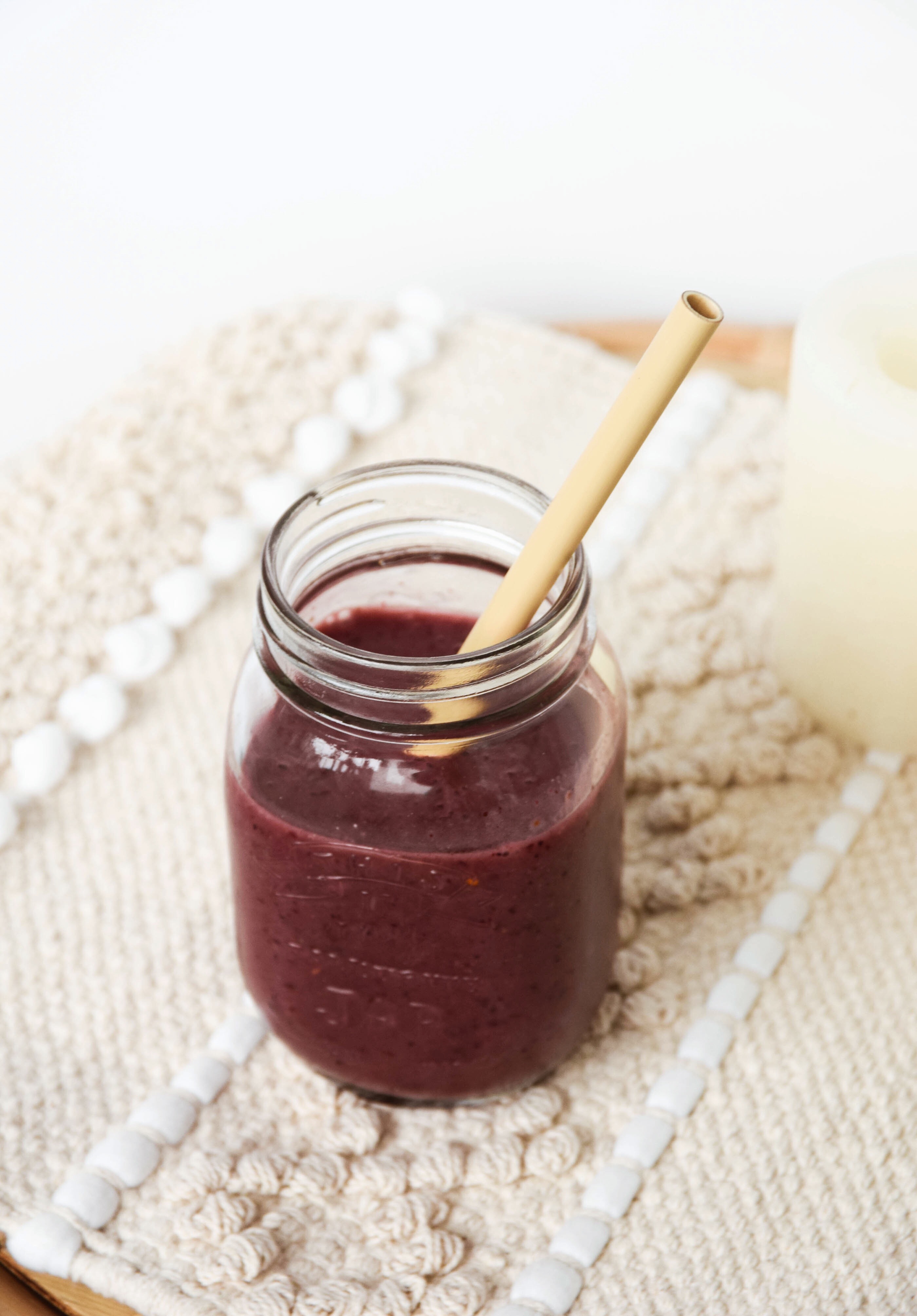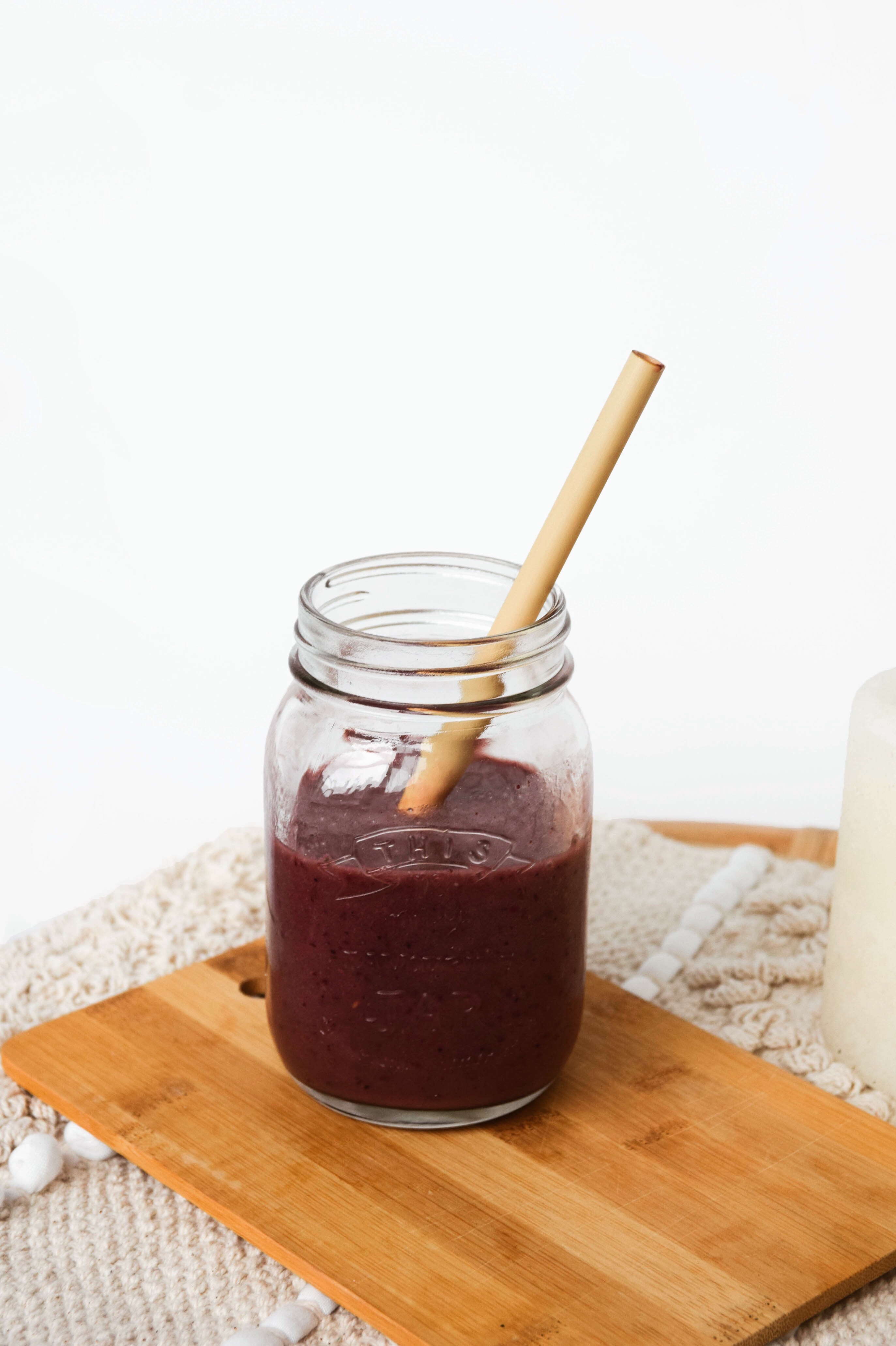 I love to make smoothies for breakfast or snack! They are so easy to make, filling, yummie and healthy! Last month I accidentally discovered my new favorite smoothie flavor: Cherry Berry! I used to never buy frozen cherries, but for some reason I did and now it's my favorite smoothie ingredient in the world. It gives every smoothie a sweet flavor, which I really like. Perfect if you're craving something sweet.
For the Cherry Berry smoothie you need:
1 cup frozen cherries
1 banana
some frozen berries
150 ml coconut milk
100 ml water
1 teaspoon chia seeds
1 teaspoon flax seeds
Just blend everything together and you're done. Yum!
What's your favorite smoothie ingredient?
Click here for a blogpost about my favorite banana berry smoothie bowl.