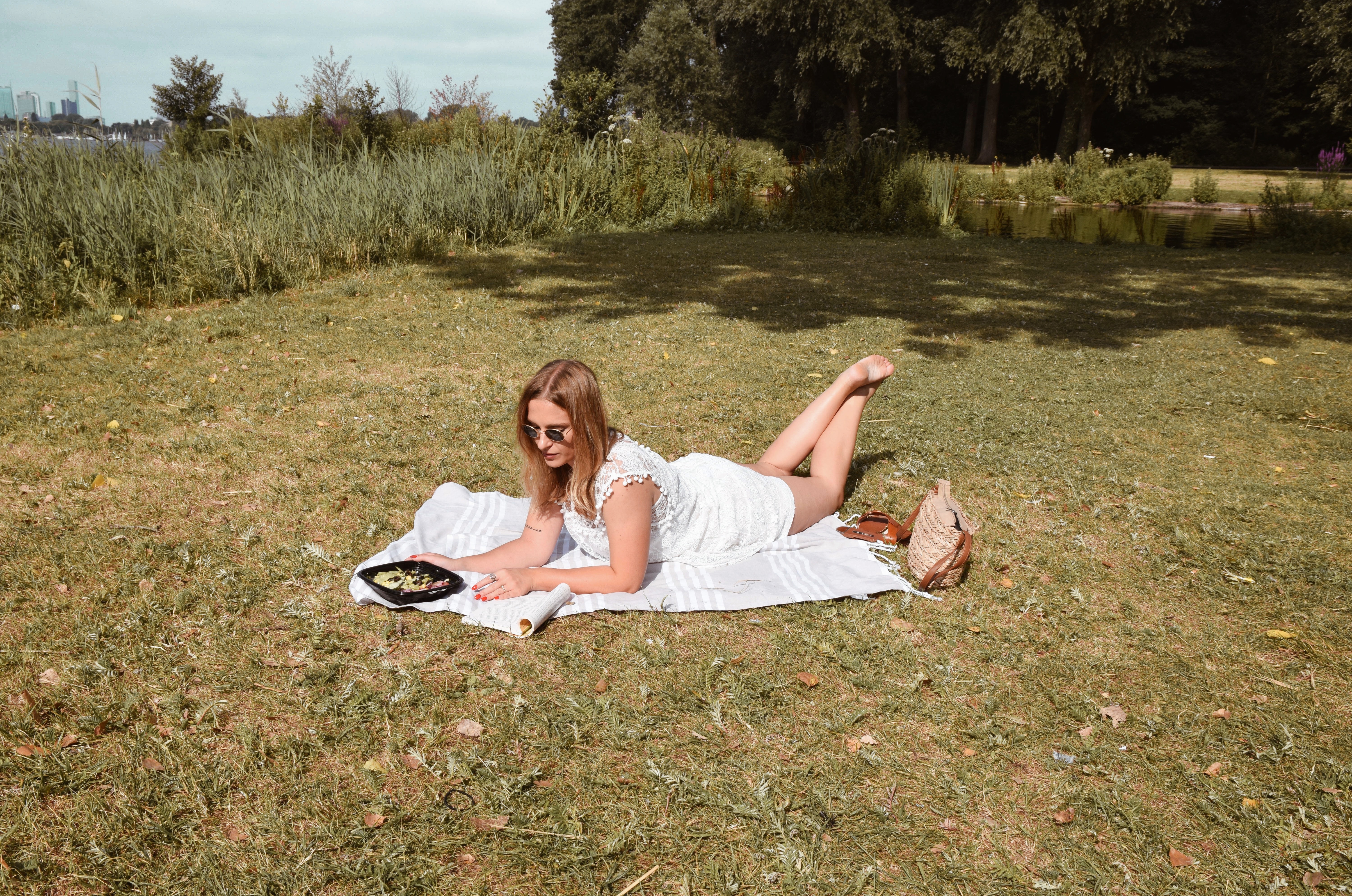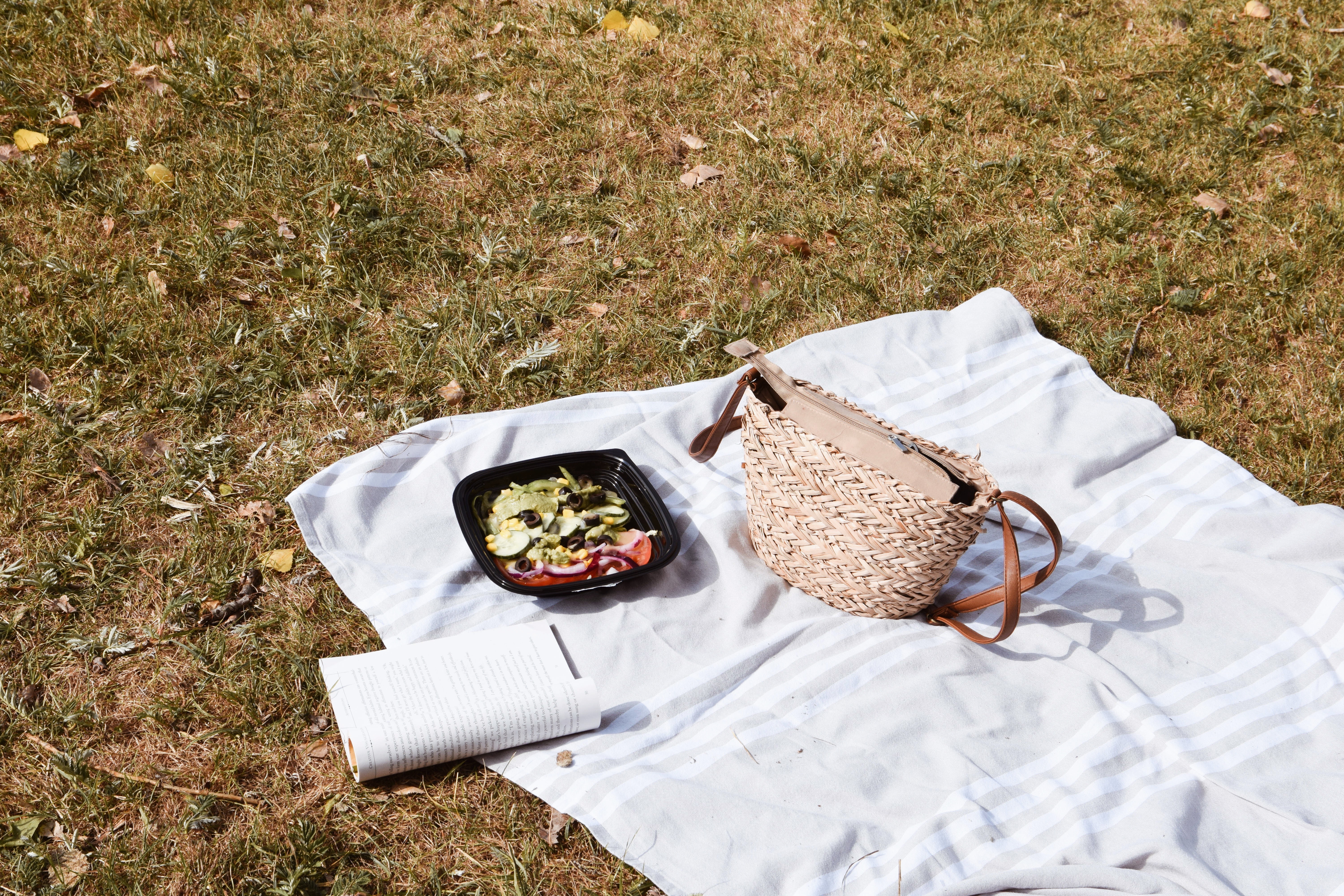 Nothing makes me more happy than spending time in nature! It's super hot in the Netherlands at the moment, which means that I spend a lot of time outside. I take every moment I can to enjoy the sun. Last week I had a work day in Rotterdam. Between work and meetings I had an hour off and I thought it would be a good idea to have a lunch break on-the-go in the park. Usually I have some crackers with hummus for lunch (just because it's easy), but this time I decided to have a salad from Subway. There is a Subway at the train station, so before I had my meetings I bought a veggie salad with avocado, lettuce, cucumber, tomatoes, onions, olives, corn and a little bit of honey mustard sauce. Yum!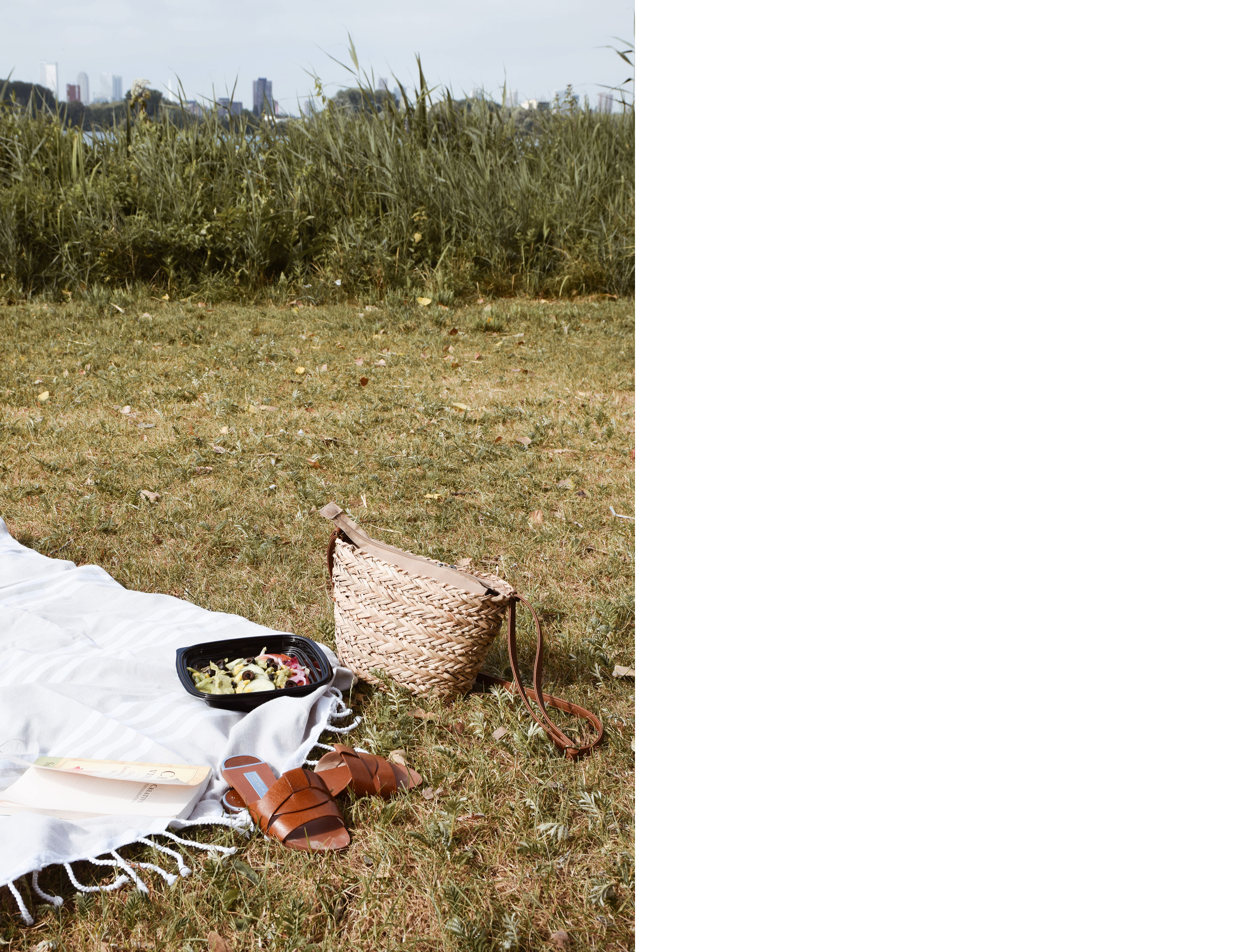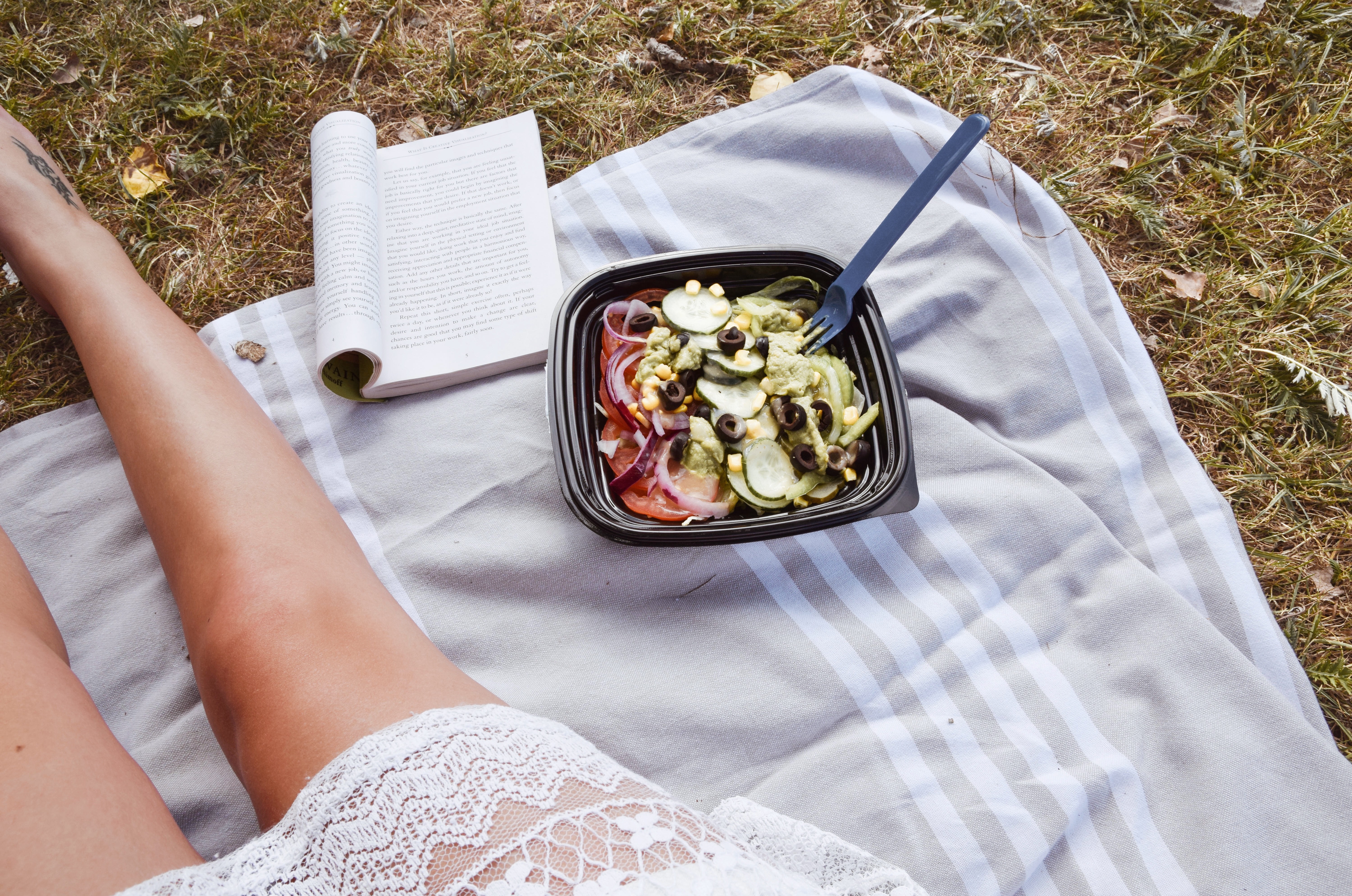 After my meeting I decided to take the metro to the Kralingsebos, which is a beautiful park / forest in Rotterdam. The perfect spot for a little lunch on the go! A friend of mine also came to to park, which was fun! We ate our lunch and after that I went back to the city centre to work again. I have to say: this salad was literally the best lunch-on-the-go choice ever! And the taste: so good! Sometimes a salad can be a bit boring, but this one had so much flavor. Especially on the go I like to have a light meal that also fills me and this salad is perfect for that! I also liked that the salad came in a bowl and that you get cutlery with it. In this way I don't have to struggle with bringing my cutlery from home.
Anyway, I think that I found my perfect on-the-go lunch. Will definitely do this again in my lunch break!
This post is in collaboration with subway