A year ago my friend Iris told me about Vincent King. She showed me his Instagram and I immediately fell in love with his work. Vincent King is a portrait and lifestyle photographer based in Amsterdam. His work is inspired by the naked bodies, which he shows in a not too sexual way. What I really like about Vince his work is that he shoot a lot of his content on film. This gives a pure look and feel to his content. I asked him if he wanted to tell something about his journey for a Meet The Artist post and he told me such an inspiring story! Let's Meet The Artist – Vincent King: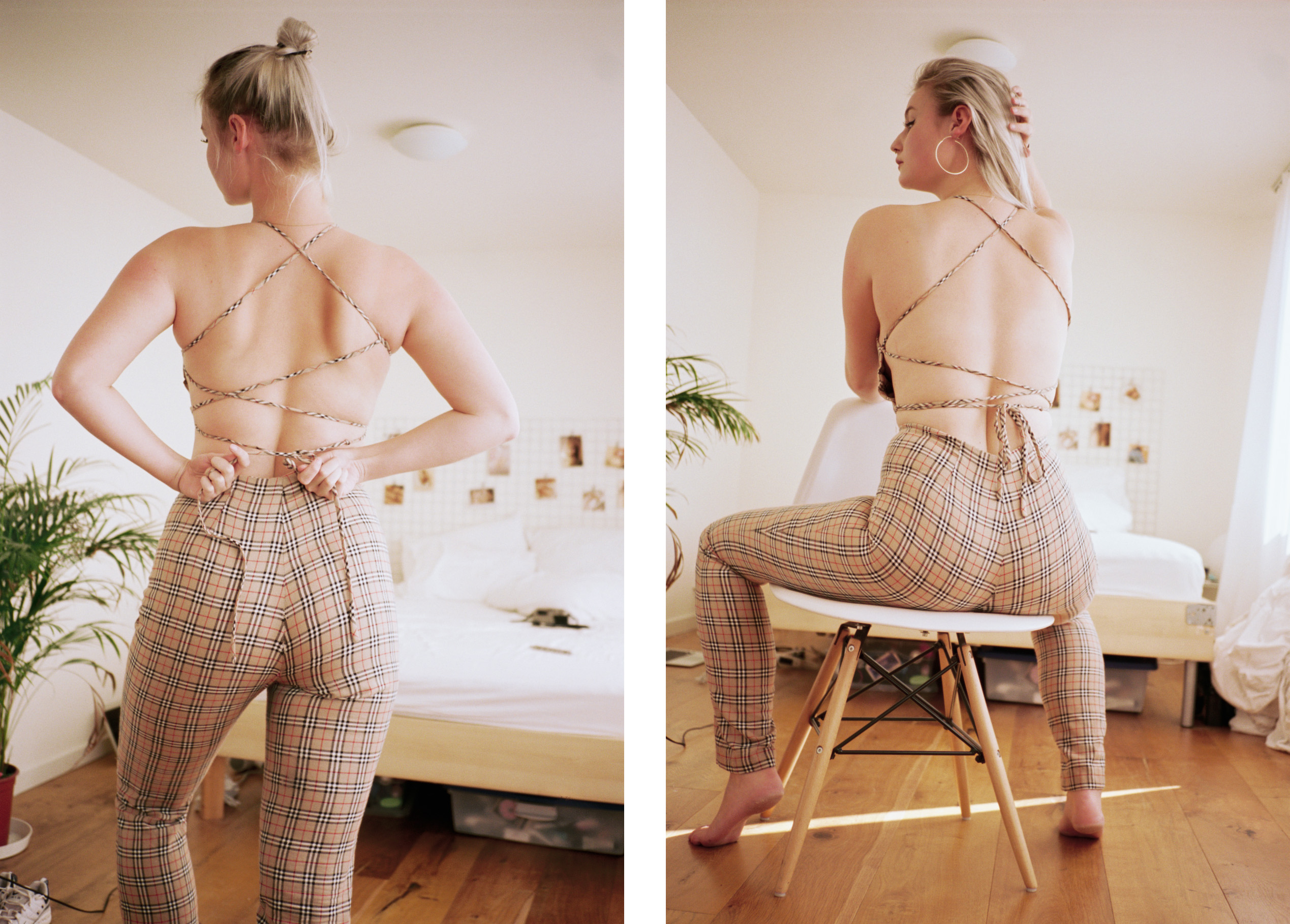 Origin
I started photographing 8/9 years ago. This was digital photography at that time. I have always had an urge to create and make an image. Drawing used to be my thing, mostly birds haha ​​(my favo animals). At a certain point, camera phones started to make their way in. Eventually, after working hard and saving money I also stepped on that wave. My first device was -I think- a Sony Ericsson k800i with carl zeiss lens (at that time I was already aware of what that name meant in photography, I'll tell you more about that later). In that time I mainly made abstract photos: close ups of textures, the sky with clouds. I always sat close to the ground and took pictures of sand, grass, insects. All the things I could never see with the naked eye, I could suddenly magnify. I really liked that!
Turning point
After I graduated at high school about 8 years ago, I wanted to take a gap year. I could no longer sit in the benches, I really needed a creative outlet and I knew deep down that photography could offer me that. I worked hard that year. I've had so many jobs that year, you name it I did it. In the end I had enough money to buy the cheapest device out there, but I was so proud of it. One of the first things I started doing was simply taking photos of objects that I had in my room and I started playing with lighting. Soon I noticed that I became a bit bored. I wanted more emotion, call it a more exciting image and inanimate objects, pets, and landscapes didn't do it for me anymore. In that time my former girlfriend wanted to help me with posing. I quickly fell in love with portrait photography.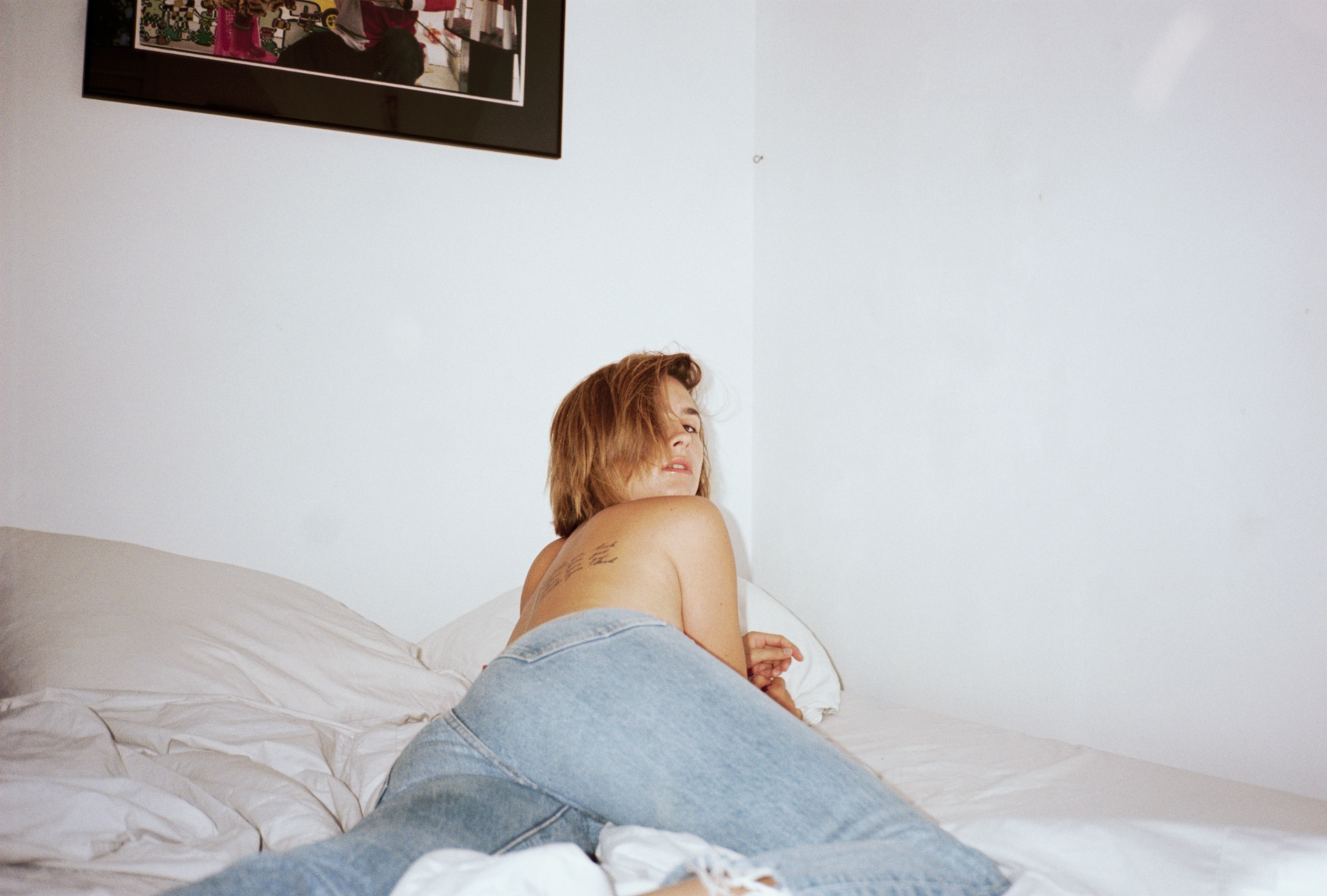 Naked and me
Soon I came on the radar of my friends and family with the fact that I had a camera and I used it with pleasure to make content. My first paid jobs followed soon. This was mainly making portrait photos for companies and recording the nightlife, but I noticed that earning money was not the goal for me. Making beautiful things that cause an emotion among the viewers, that is what it really is all about for me. I felt that I could only do that by challenging myself. I am a rather sensitive person for some reason, so I click better with women than with men. My interest in capturing women was therefore always present. Only I wanted it to be something special, it had to be something unique, something someone in my position would not do. I wanted to photograph more naked bodies, but I wanted to show naked in a way where it wasn't about lust. Of course you want to shoot everything and I did try everything, but this was my original idea and drive with shooting nudes. I think this was around 5/6 years ago. At the time I was looking at photographers like Henrik Purienne and Akila Berjouie. I was also a lot on Tumblr and I was overwhelmed by an idea that wasn't how I would shoot it. By now I think differently about a lot of things. I find everything about shooting nudes interesting and categorize lust as a taboo should not be the intention either.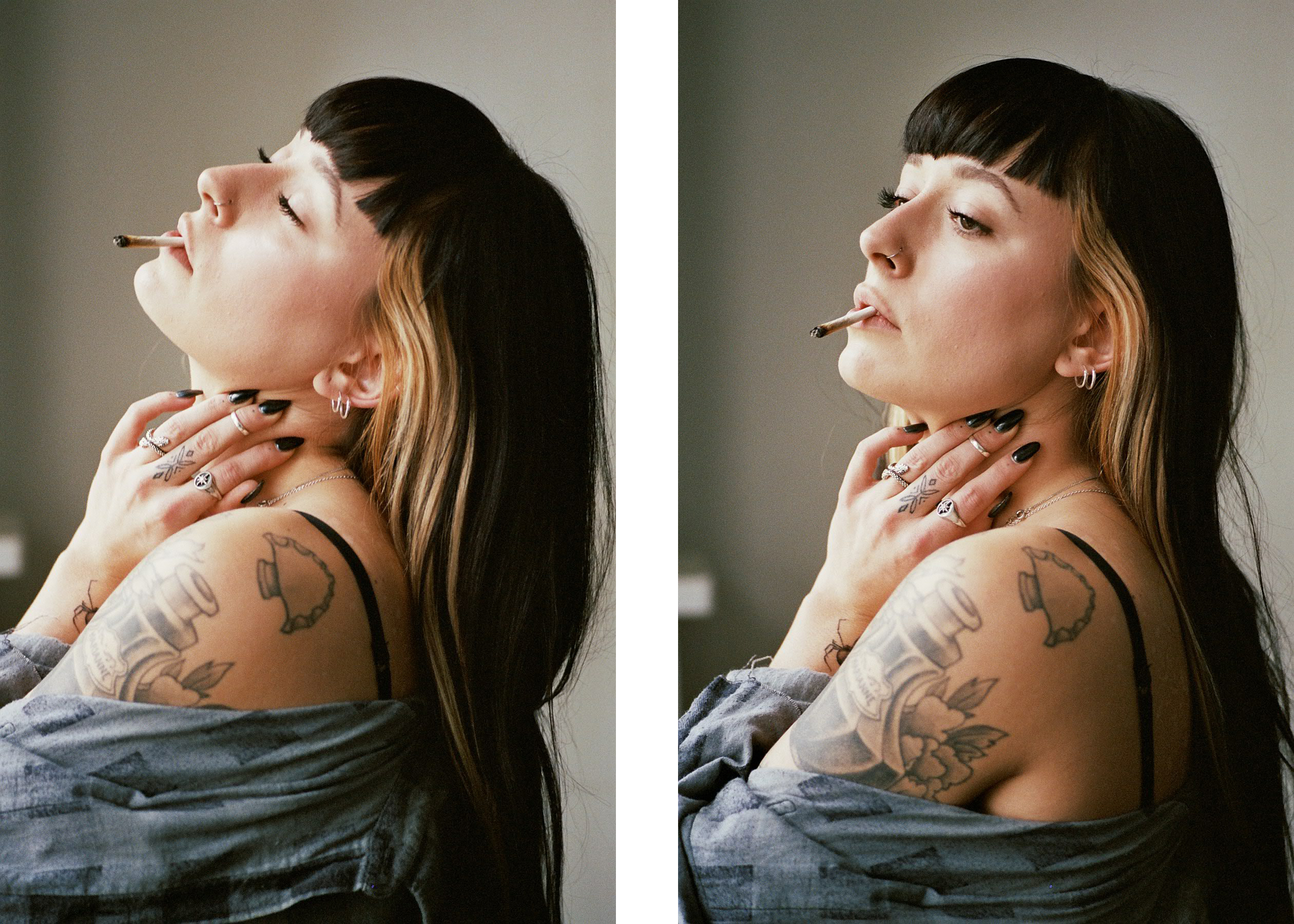 Film
The biggest reason why I work with film, is because I find it very important to create a good relationship between model and photographer. When I shot digitally in the past, I literally got stressed from the feeling that the image was not good enough or was not beautiful enough. So after my first year of digital photography I got my first analog camera from my ex girlfriend. It was an extreme hipster lomography camera, but I liked it so much. You don't know what you're shooting until the moment you pick up your developed rolls. That moment is so magical, every time again. Not much later, I wanted to make more serious photos, but analogous. There was something about the color reproduction and the level of detail that I could achieve with analog cameras that I couldn't do with digital cameras. I soon became very deeply involved in analogue photography. I learned to develop and scan the photos myself in black and white and I am now so familiar with it that I would like to take paid assignments with it. Unfortunately many clients are still suspicious, at least that's what I've experienced so far, or they simply want to cut costs and prefer not to work with film.
I recently learned to appreciate my digital camera again. I've let go of my idealistic attitude. Film remains my number 1 forever, but making content in general makes me very happy and I should never forget that.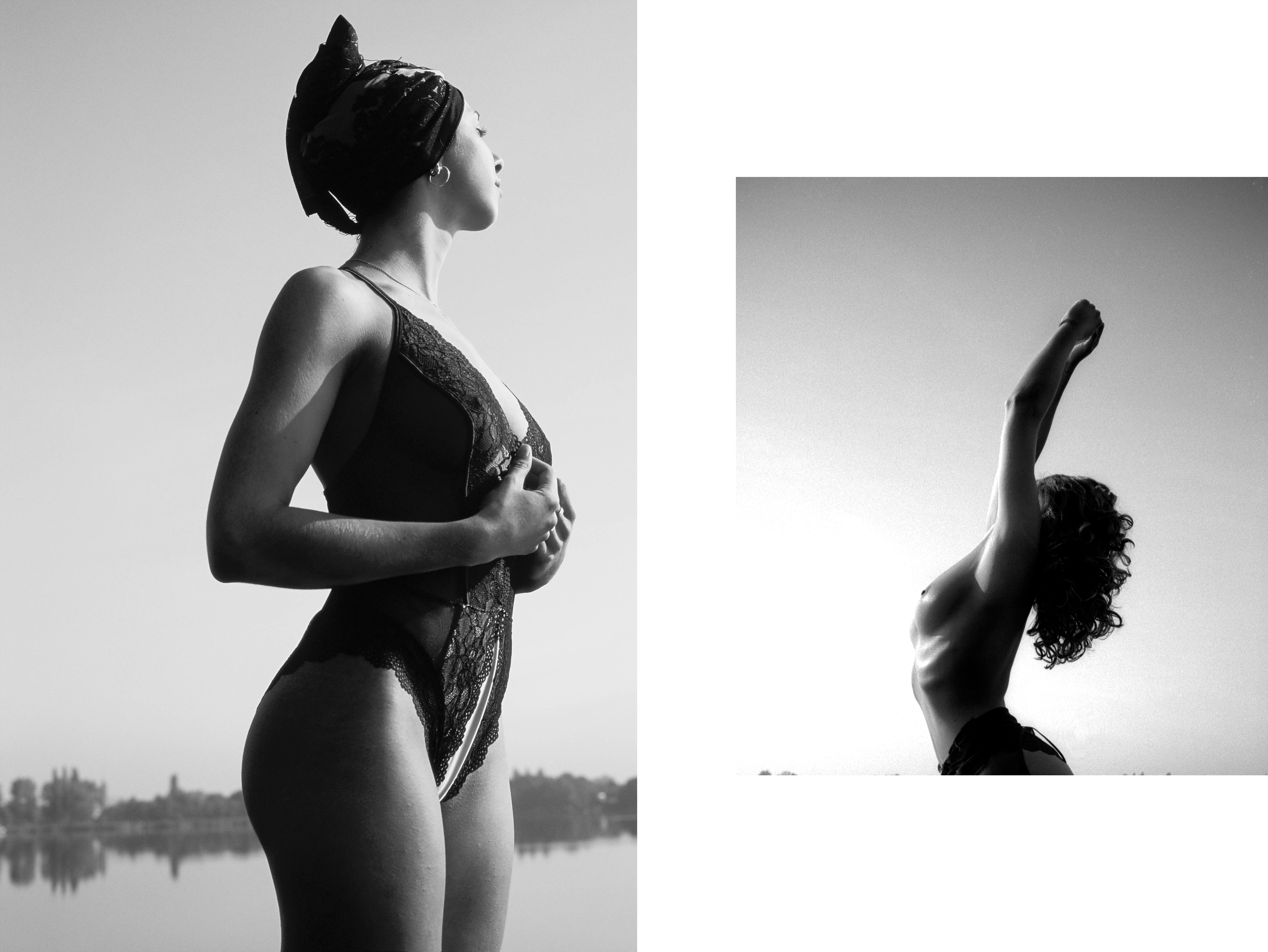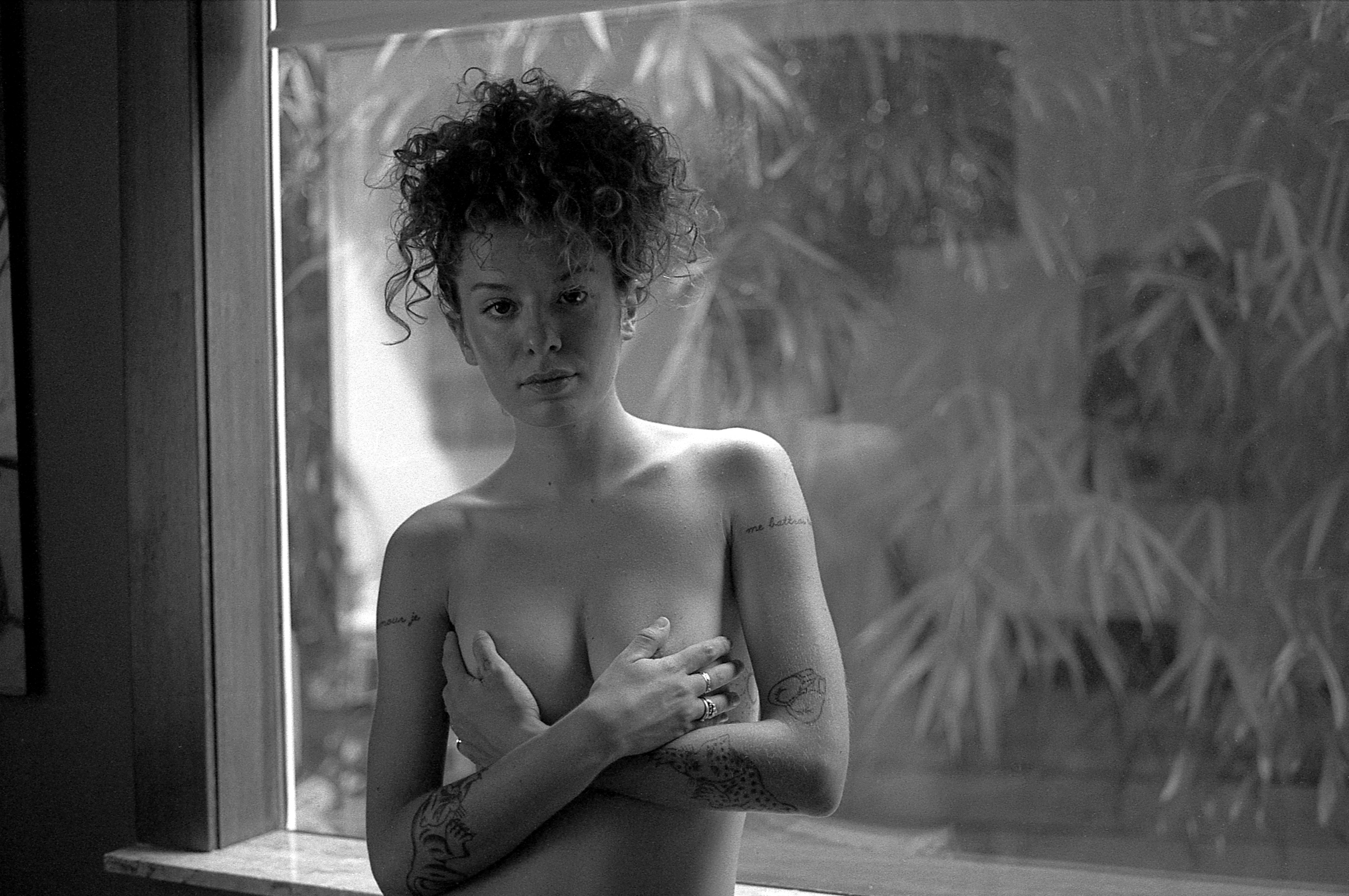 You can find more of Vincent King his work on Instagram @lifeidontlive and his portfolio website www.vincentking.nl.