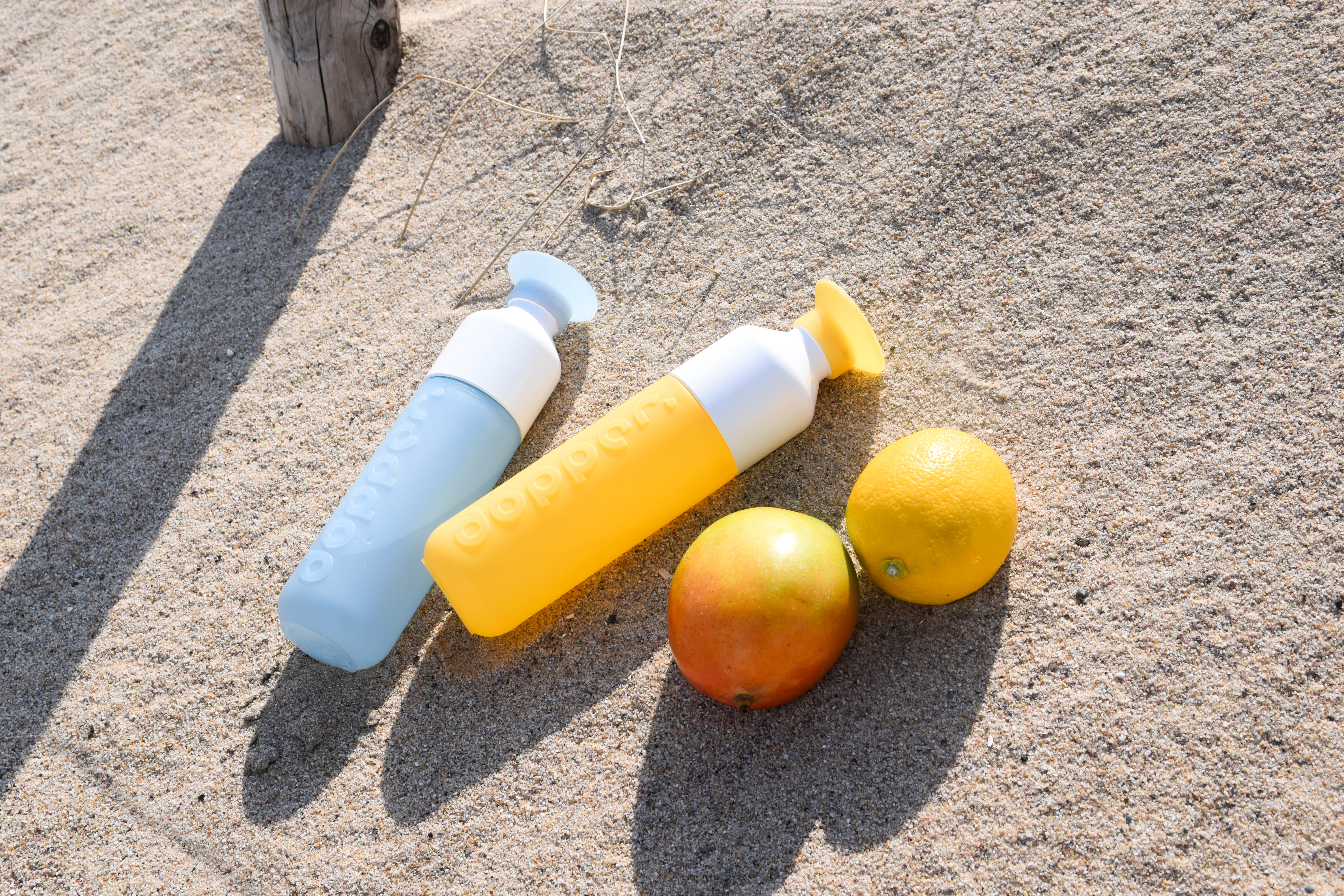 I'm not living the most sustainable life, but I think that everyone can do some little things to be more sustainable. We have one earth and it's our job to take some care of it! I think a lot of people have the idea that living sustainable is expensive or takes a lot of time, but that doesn't have to be. There are so many little things that you can do to be more environmental friendly! Here are some little things you can do to live more sustainable:
Eat less meat
Raising animals for food requires massive amounts of land, food, water and energy. According to a report published by the Worldwatch Institute a staggering 51% (or more) of global greenhouse-gas emissions are caused by animal agriculture. I'm not saying you have to become a vegan (I'm not myself) or even a vegetarian, but you can have Meatless Mondays for example.
Take the bike instead of the car
I think everyone knows that riding a car isn't the most environmental friendly thing to do. So gocycling or walk whenever you can! It's also really nice to spend time outside, win-win!
Buy a reusable bottle
According to statistics from the United Nations there will be more plastic than fish in the seas by 2050. Plastic bottles are a huge part of this problem! Investing in a reusable bottle is a small step insolving this problem. And in the end it will save you a lot of money, so win-win. I myself have a Dopper, which I take along with me all the time!
Go thrift shopping
Every product we buy has an environmental footprint, from the materials used to creating the product. Thrift shopping decreases the amount of waste going to landfills and the number of new items that need to be created. So instead of going to the big (fashion) retailers all the time, find cool thrift shops in your neighborhood!
Use bamboo or steel straws
We use plastic straws once and then toss them away without a second thought, and this waste creates a lot of plastic pollution. So instead of using a plastic straw, use a bamboo or steel straw! They are reusable, cute and also better for your health.
Resell and donate!
Following the previous point: resell and donate yourself!