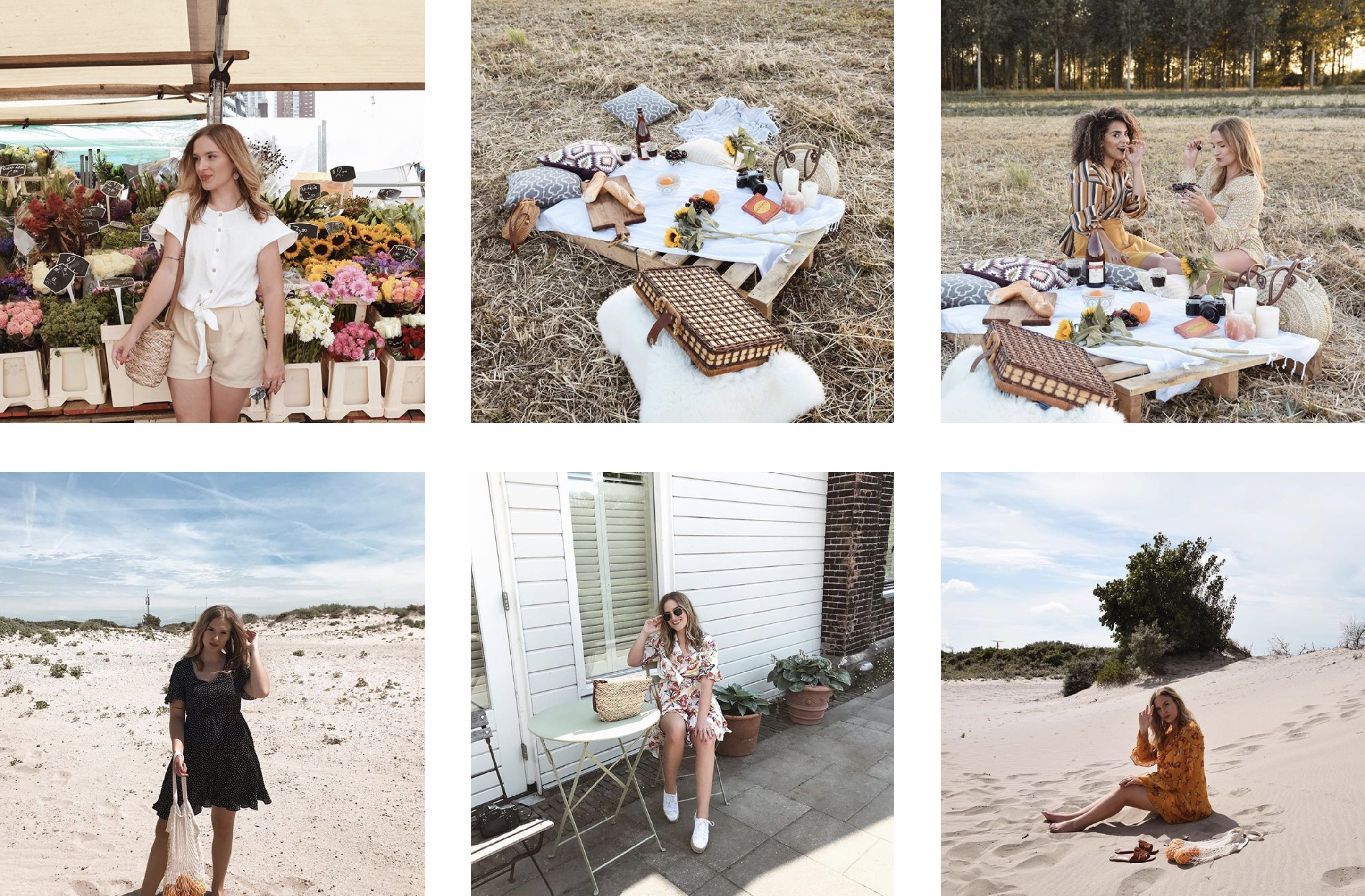 I love to photograph and edit! That's why I put a lot of time and effort in it. I can totally immerse myself in creating a color theme for my IG feed and blog photos! It's just so satisfying in a way, haha. One of my most asked questions is: "how do you edit your photos"? I never really answered this question in a blogpost, but now I will! So, do you want to know how I edit my photos? Here is your answer:
Photoshop
I don't use Photoshop for every picture, but I do use it quite often. First of all I like to edit "imperfections" with Photoshop. So if there is a spot somewhere in the picture I remove it (I use the repair tool and the clone stamp for this). I also make my collages in Photoshop.
Photoshop can be a bit complicated at the beginning.. My biggest tip for anyone who wants to learn photoshopping: watch YouTube tutorials! I'm not a graphic designer and I learned everything myself, just by watching YouTube tutorials and practicing.
TIP: You can also use the app Facetune for editing imperfections. I like to use Photoshop instead, because it has more options. But it's a great alternative for editing your IG pictures!
Lightroom
Lightroom is the program that makes by far the most difference on my photos! I use Lightroom for editing the light and colors. I do this for all my blog and IG photos! First of all I play around with lighting, contrast, highlights, shadow, white tones and black tones. After editing the light, I will edit the colors. Editing the colors really makes a difference for your color theme. I just play around with the color tone, saturation and luminance of each color until it matches my style and other photos.
You can also use presets (filters) in Lightroom and/or make your own presets. I personally don't do that, because every picture is different and needs it's own editing.
VSCO Cam
The only editing app I use on my phone is VSCO Cam. Before I started using Lightroom, VSCO Cam was the most important app I used to color grade my photos. I still use one VSCO Cam filter on some of my IG photo: the A4 filter. I only set it to +2 / +3. It doesn't make the biggest difference, but it does give the picture an extra effect.
If I could recommend one program for color theming, I would highly suggest Lightroom! Like I said, this is the program that makes the most difference on my photos. Just play around with different editing programs and apps and find out what works for you! If you still have any questions about how I edit, leave them behind in the comments and I will answer them!
How do you edit your photos?