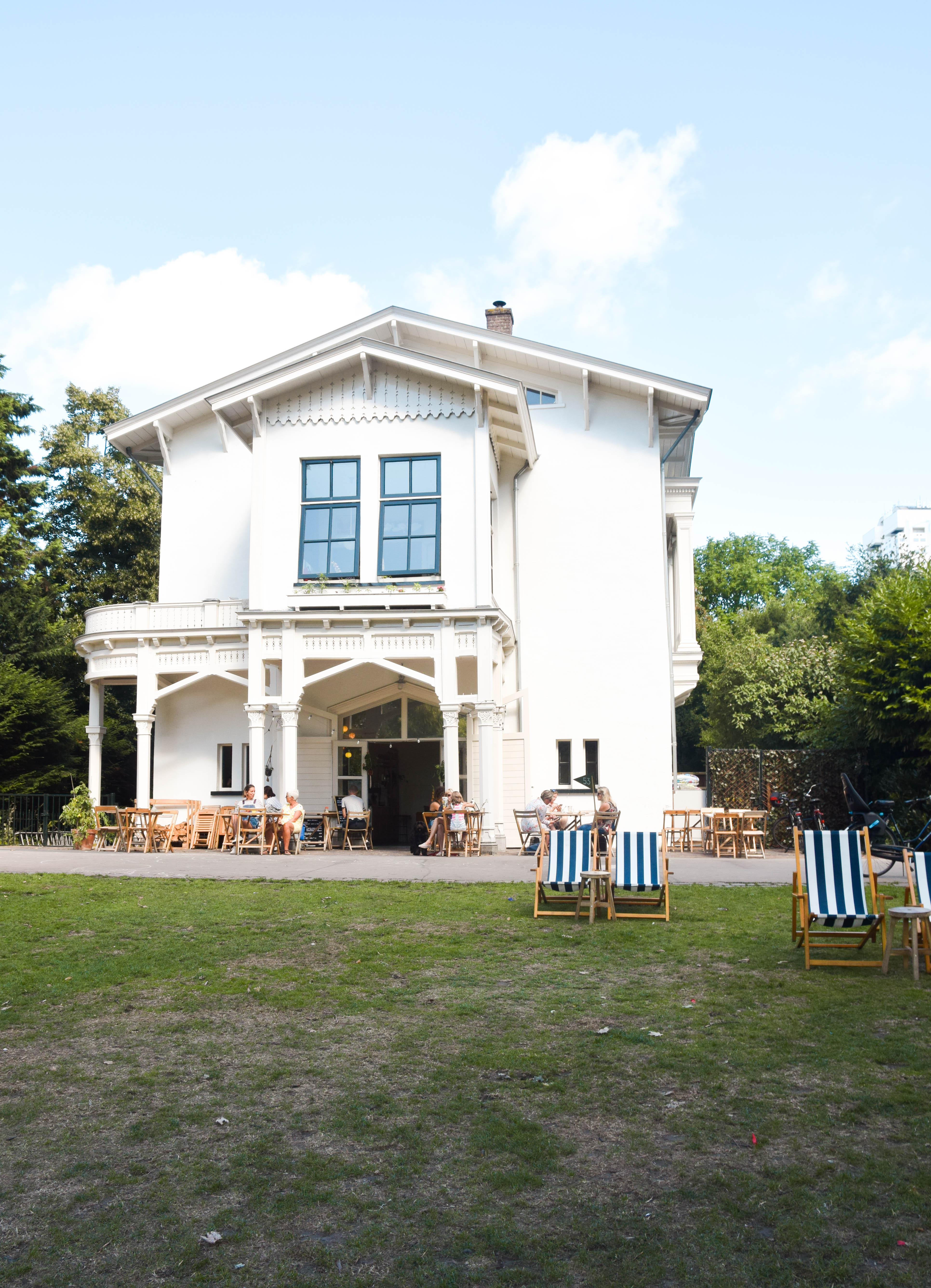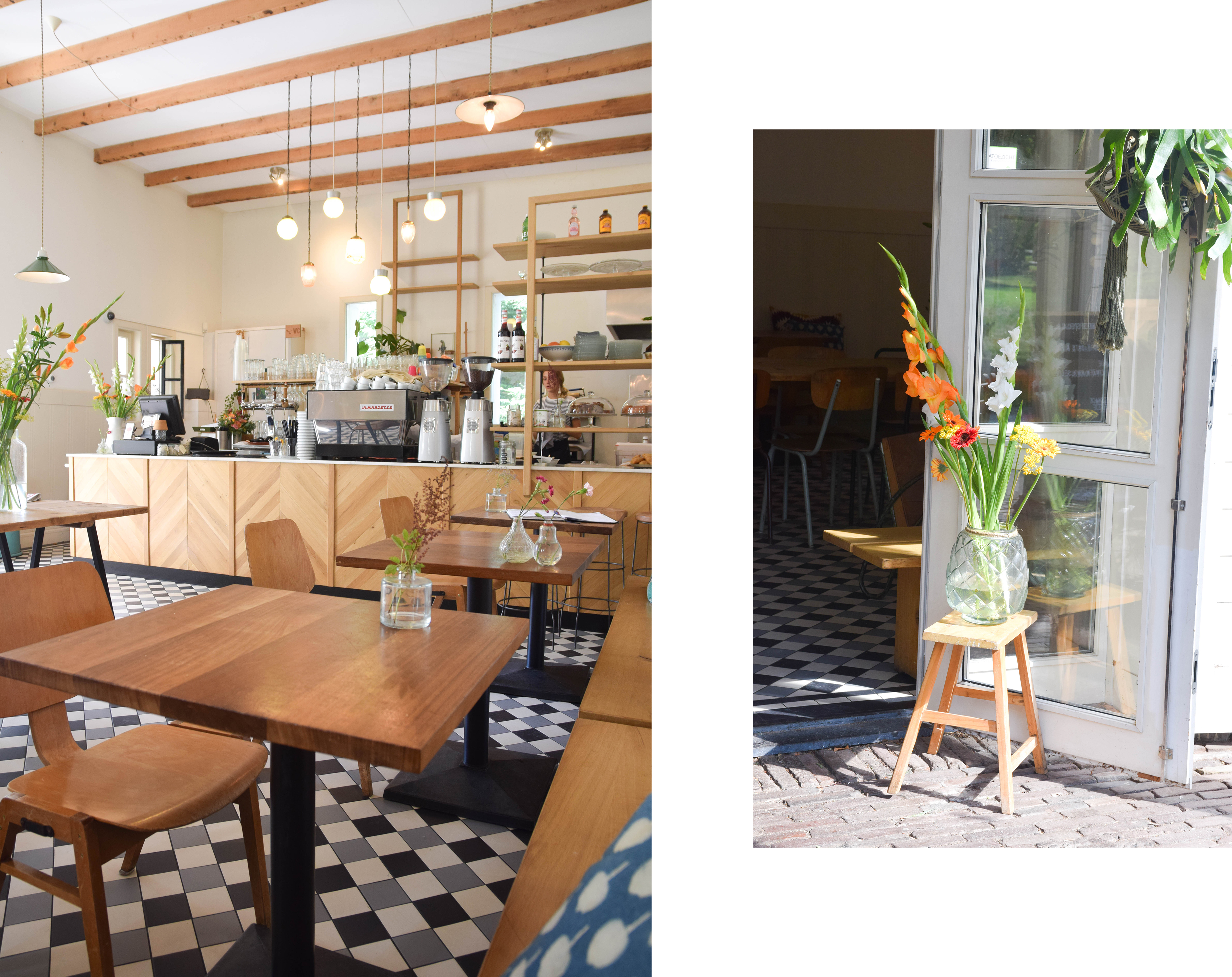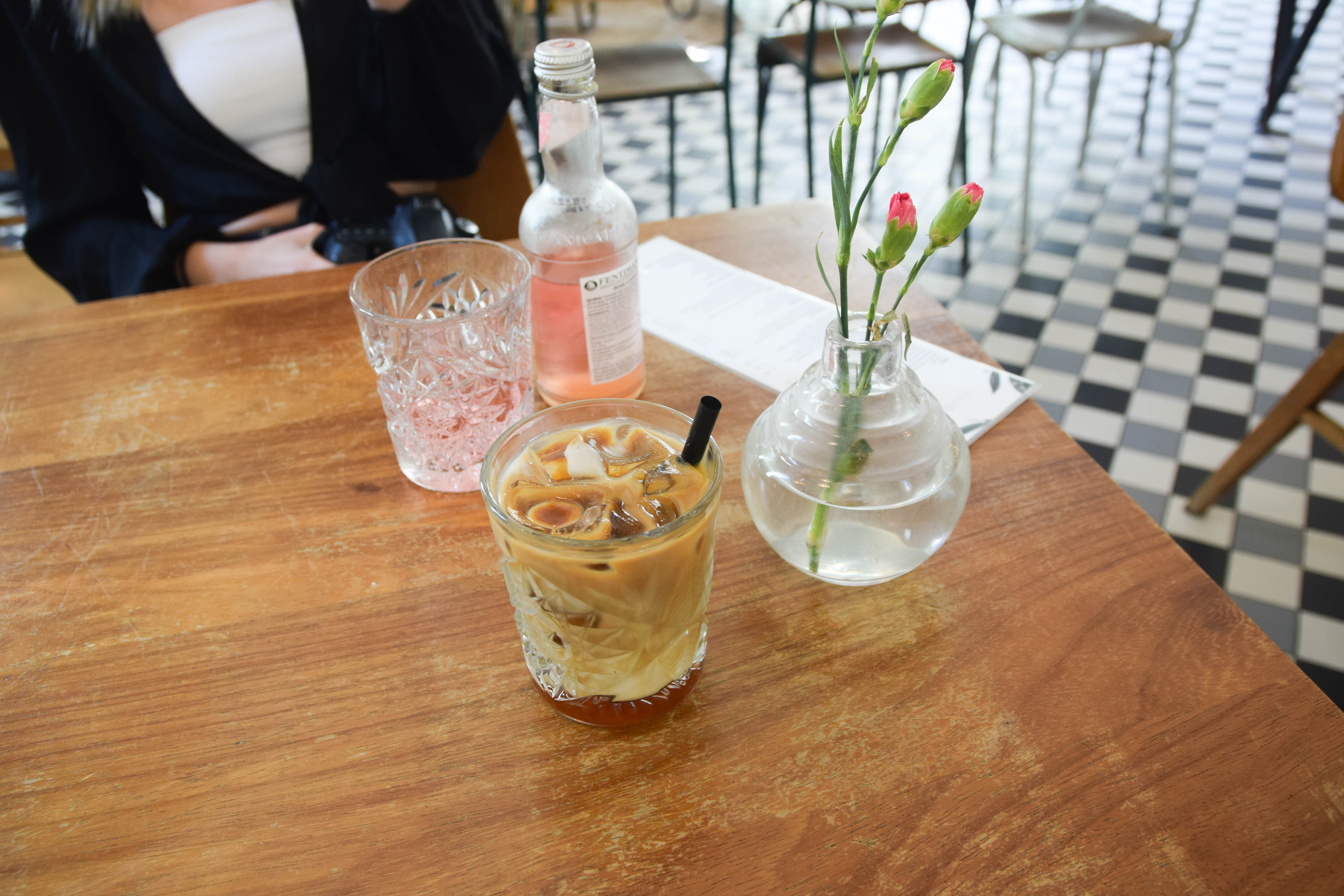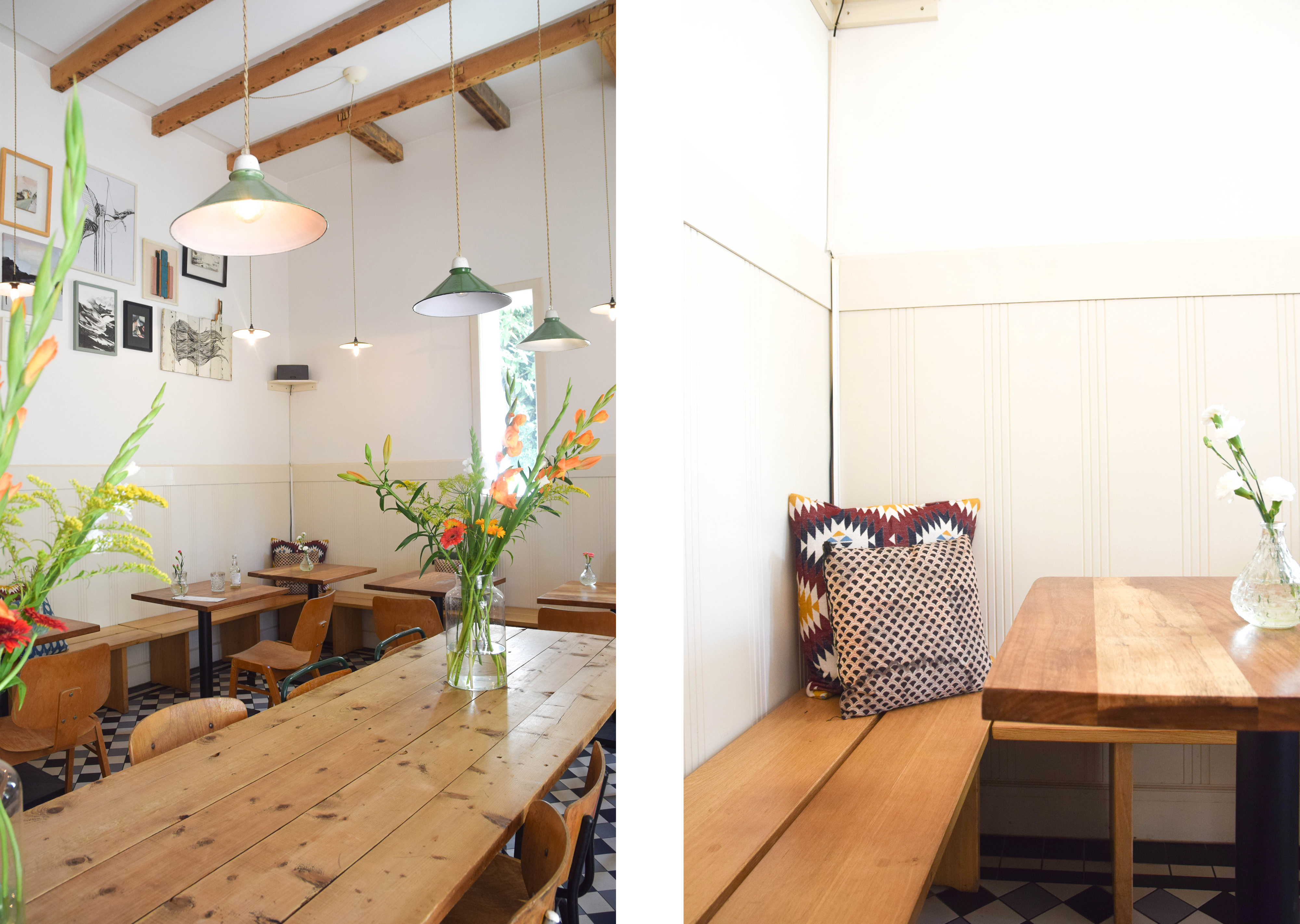 I love to discover new places and spots! Last week I went to Parqiet, a breakfast and lunch place in Rotterdam. Parqiet is located in front of the Euromast park, which makes it the perfect place to go for a drink on a spring / summer day. You can sit at the terrace or chill at one of the garden chairs. And when it's cold outside you just move inside. I really like the interior with the tiled floor, printed pillows and wooden furniture. There are also many field flower bouquets on the tables, which gives it an even more homely feeling!
Sanne went for a rose lemonade and I had an iced latte with soy milk which was really good! We only went for a drink but I'll definitely come back to try the toasted banana bread with maple syrup.
What do you think about Parqiet?