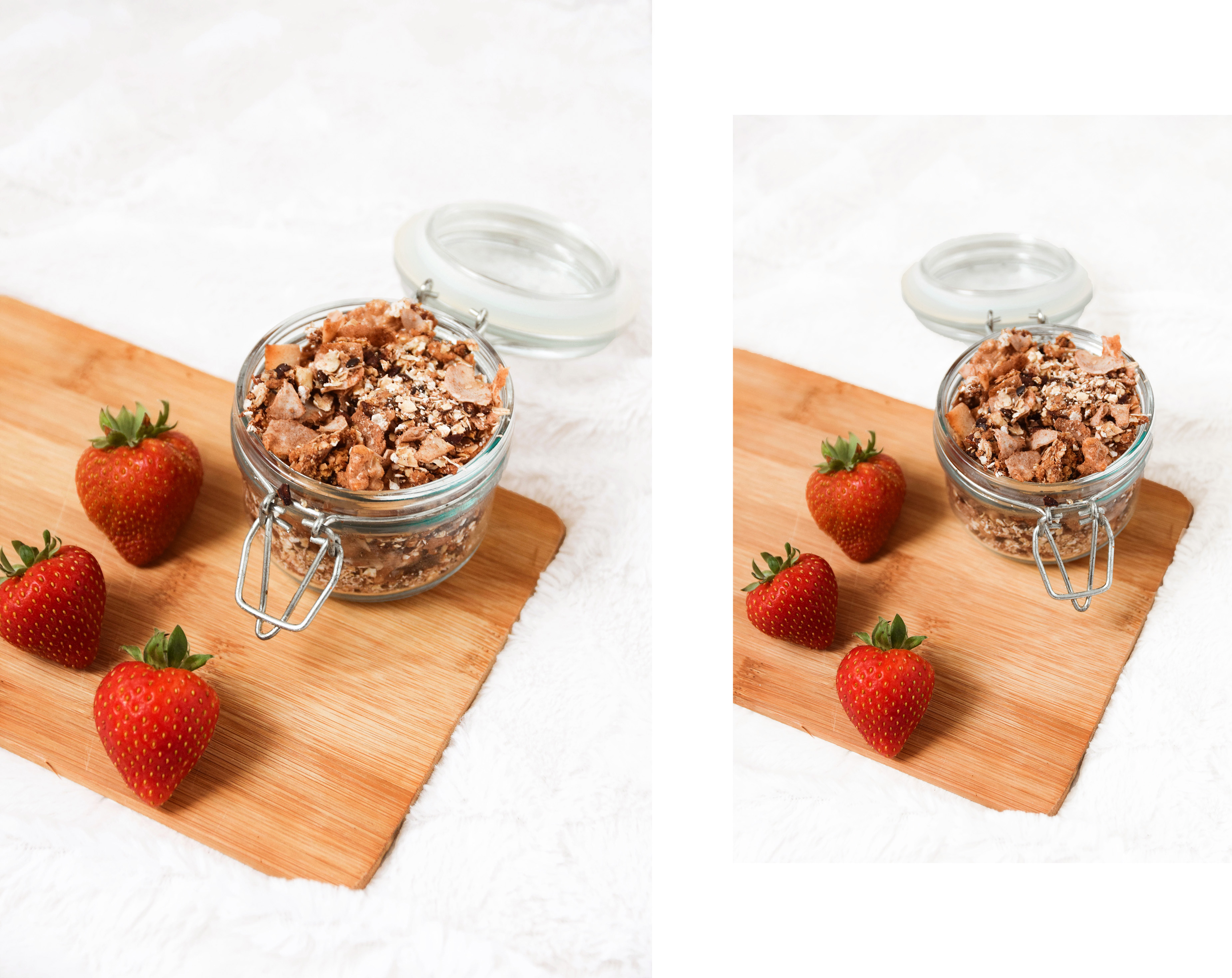 I love having granola for breakfast! I put it on top of my yoghurt and smoothie bowls for some extra crunch and flavor. It also keeps me full for a long time. I used to buy my granola at the grocery store, but unfortunately there is a lot of added sugar in the supermarket granola. So I decided to try to make my own granola! At first I thought that it would take me a lot of time to make it but it actually only took me 10 minutes. And the best part? It tastes even better than the supermarket ones! This is the recipe for my homemade granola:
Ingredients
350 gram oats
1 handful walnuts
5 dates
1 handful coconut flakes
1 tablespoon chia seeds
1 tablespoon cacao powder
1 tablespoon cacao nibs
For the sweetener
2 tablespoons peanut butter
1,5 tablespoon maple syrup
1 teaspoon vanilla extract
Cut the dates and walnuts in to pieces and poor all the ingredients -except from the sweetener ingredients- in to a bowl. Heat up a pan and mix all the sweetener peanut butter, maple syrup and vanilla extract on a low heat. Once you have a smooth, slightly thin texture you're sweetener is done. Mix the sweetener with other ingredients and place everything on a baking tray. Bake the granola for 10 minutes in a 200 degrees preheated oven. Once the granola is light brown it's ready! Yum!
Have you ever made your own granola? X