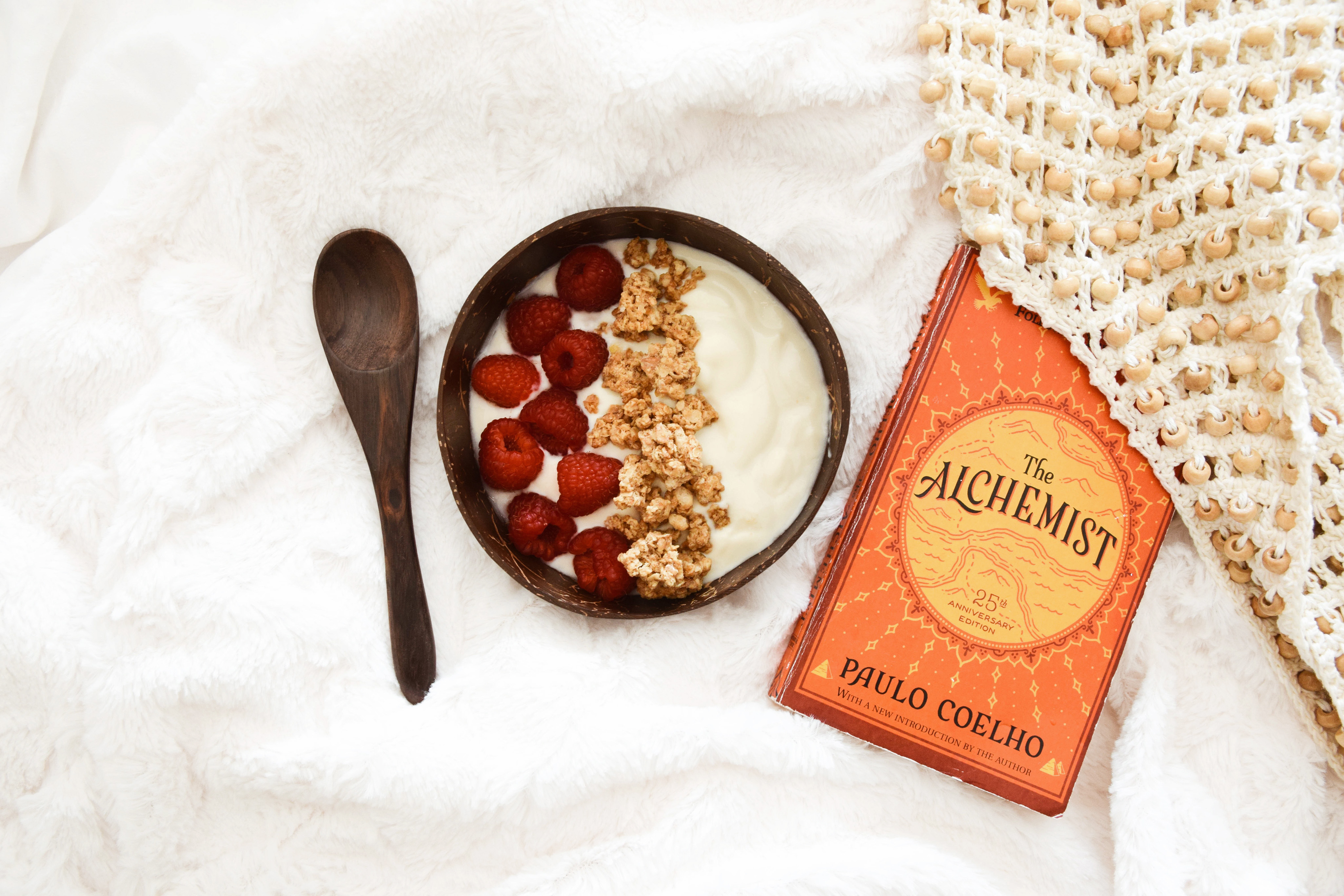 I always like to start my day with a healthy breaky! It gives me the energy I need to start the day. When I have a healthy and yummie breakfast I'm also more likely to eat healthy throughout the day. Luckily, making a wholesome breakfast don't have to take a lot of time. Here are 5 healthy and easy breakfast ideas:
Coconut yoghurt
One of the easiest breakfast is yoghurt! I usually have coconut yoghurt but I also like soy yoghurt. All you have to do is put the yoghurt in a bowl and top it off with all of your favorite ingredients. I like to top my yoghurt off with some berries, homemade granola and chia seeds. So easy, but so good!
Smoothie
This is probably the breaky I have the most: smoothies! It's a great way to get in all your vitamins in the morning. One of my favorite smoothies is 200ml almond milk, 1 frozen banana, 1 handful of spinach, 1 tsp flax seeds, 1 cup berries. And when I'm craving something chocolatey I make my beloved chocolate peanut butter smoothie.
Oatmeal
Oatmeal is the perfect breakfast when you need some extra energy for the day. It's a filling breaky which keeps you full for a long time. All you need is 1 cup oats, 1 cup almond milk, 1 cup water and 1 tsp cinnamon. Combine all the ingredients in a medium pan, bring it to a boil and then reduce the heat to low. Top it off with some (frozen) berries, banana, chia seeds and peanut butter and you have made yourself a perfect healthy meal!
Rice crackers
When I'm not in the mood for a fruity or heavy breakfast, I usually go for rice crackers. I like to have them with peanut butter and cacao nibs. So good! You could also make a tofu scramble and have that on a rice cracker. Yum!
Nice cream
The perfect summer breaky: nice cream! I usually blend up a frozen banana, frozen berries, a tsp acai powder and a splash of almond milk. I like to top it off with things like peanut butter, granola, chia seeds, flax seeds and fruit. This breakfast is so refreshing! It's like having your favorite ice cream in the morning, so good.
What are your favorite healthy and easy breakfasts?