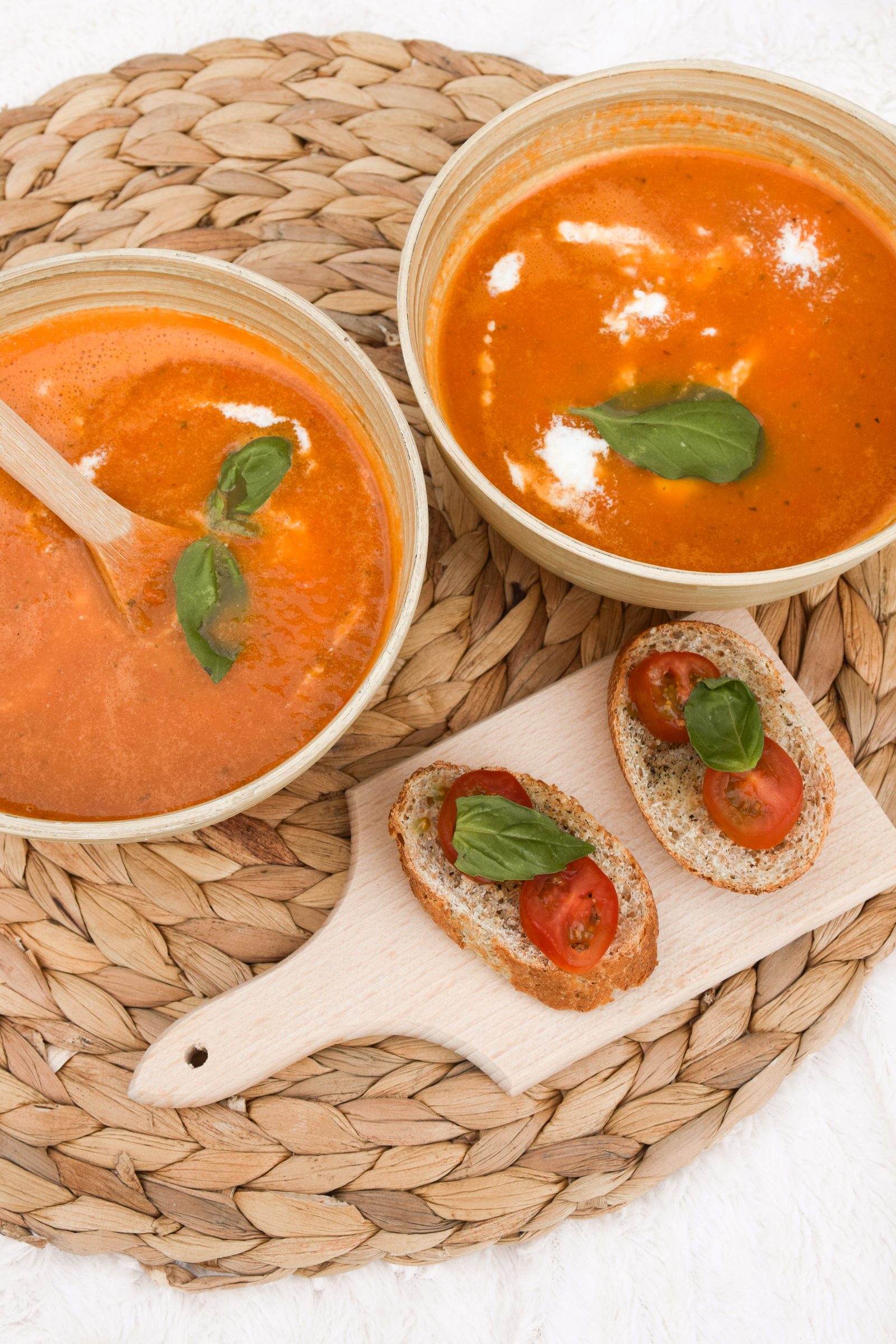 Summer is slowly turning into fall. The days are getting colder and my veggie bowls are making place for warmer and cozier meals. Some of my favorite go to meals during autumn and winter are homemade veggie soups. Last week my sister was coming over for dinner and she was in the mood for tomato soup, so of course I had to try and make it myself. And I have to say: this soup turned out really well! This recipe is easy to make, completely plant-based and meal prep proof! Perfect for lunch, as a starter or for a light dinner. Here is the recipe for this easy and vegan tomato soup!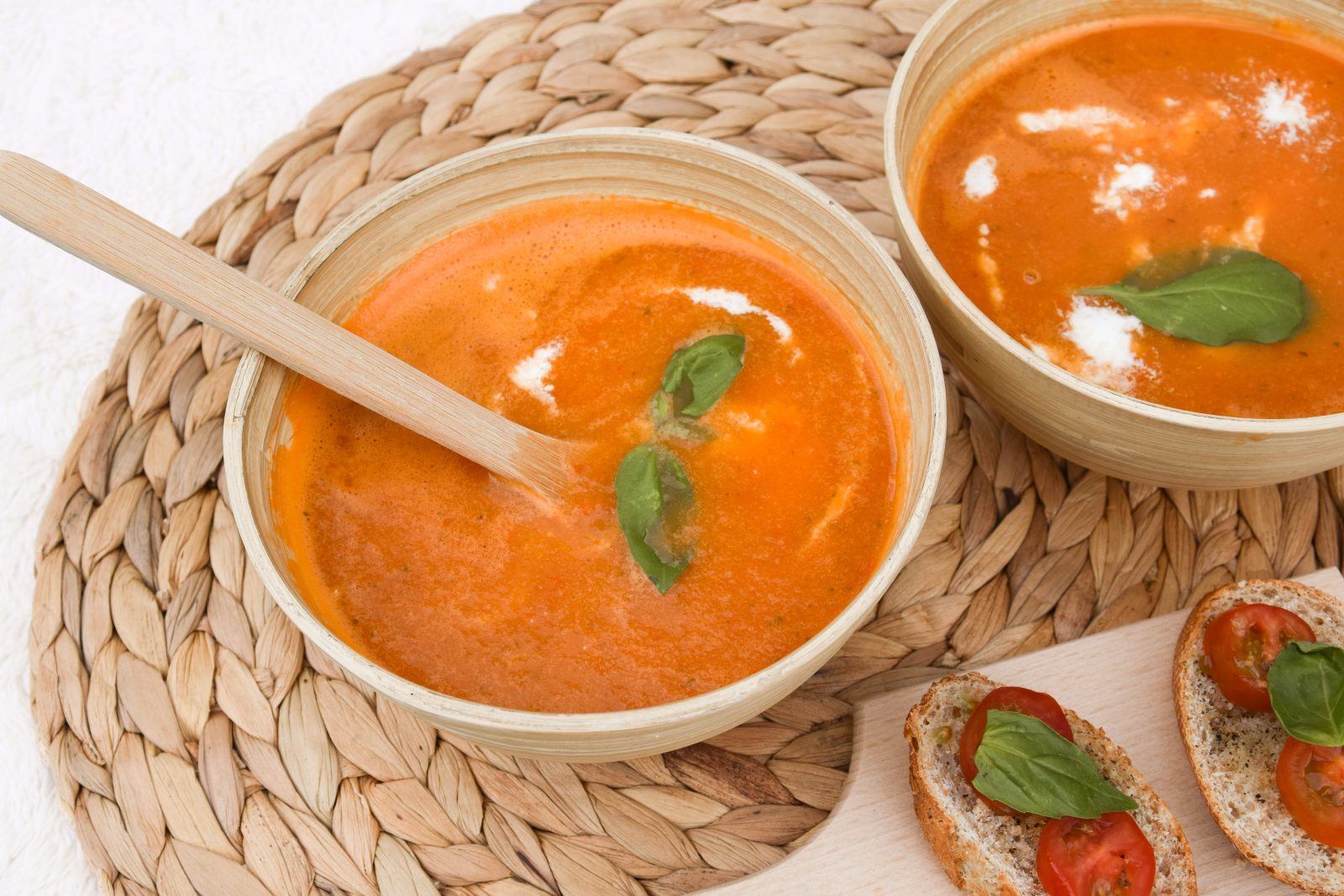 Ingredients:
• olive oil
• 1 white onion
• 6 garlic cloves
• 2 cups tomatoes
• 1/2 cup basil and a few leaves to garnish
• 1 teaspoon dried oregano
• salt, pepper and chili powder to taste
• 2 cups vegetable stock
• optional: vegan cream
How to make the tomato soup:
• Start by cutting the onion, garlic cloves and tomatoes.
• Saute the minced onion and garlic in olive oil until fragrant.
• Add the tomatoes, vegetable stock, basil and herbs. Bring to a simmer for around 15 minutes. Stir occasionally.
• Add everything into a (high speed) blender and blend until smooth.
• Optional: add in some vegan cream to make it extra creamy and garnish with some basil leaves.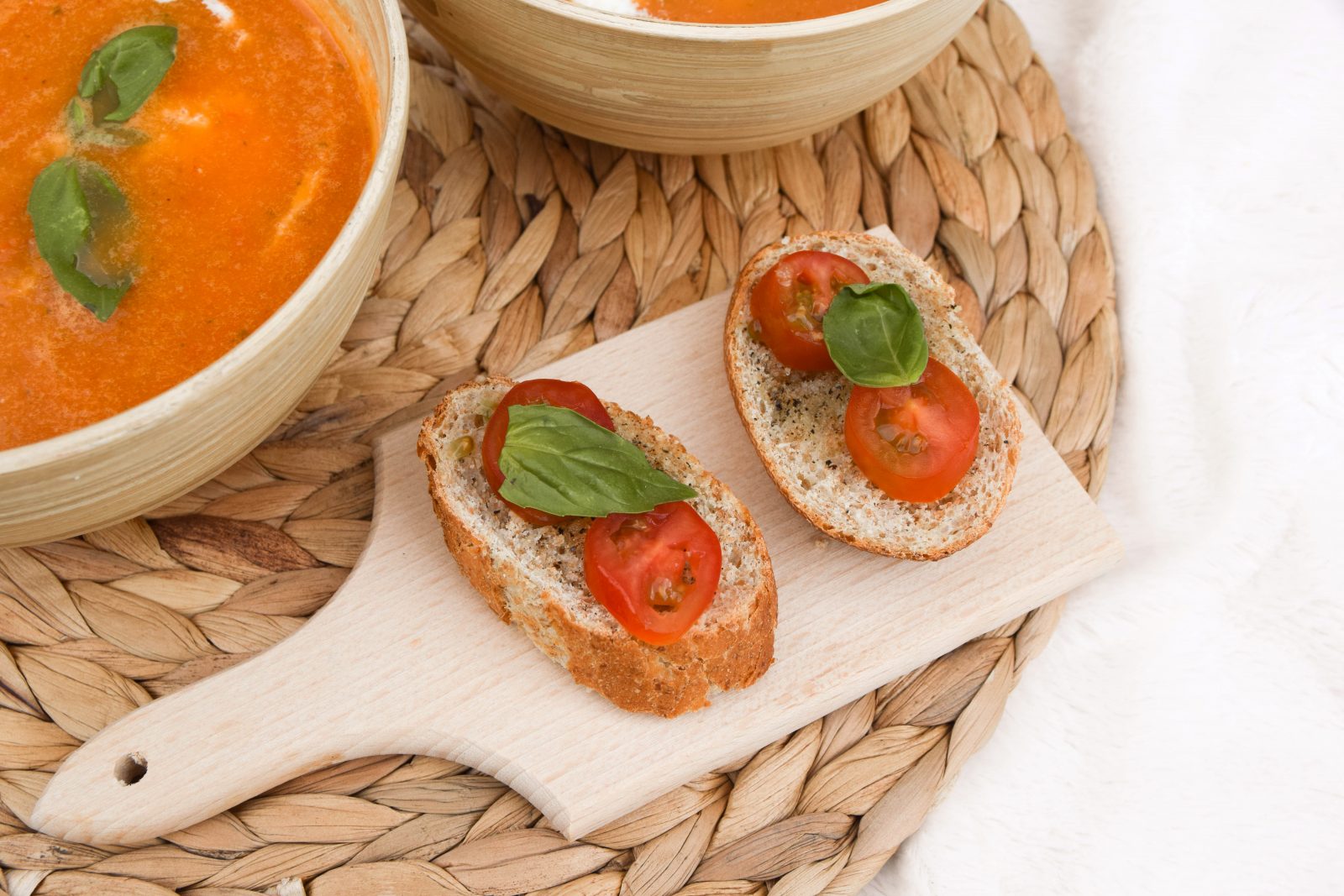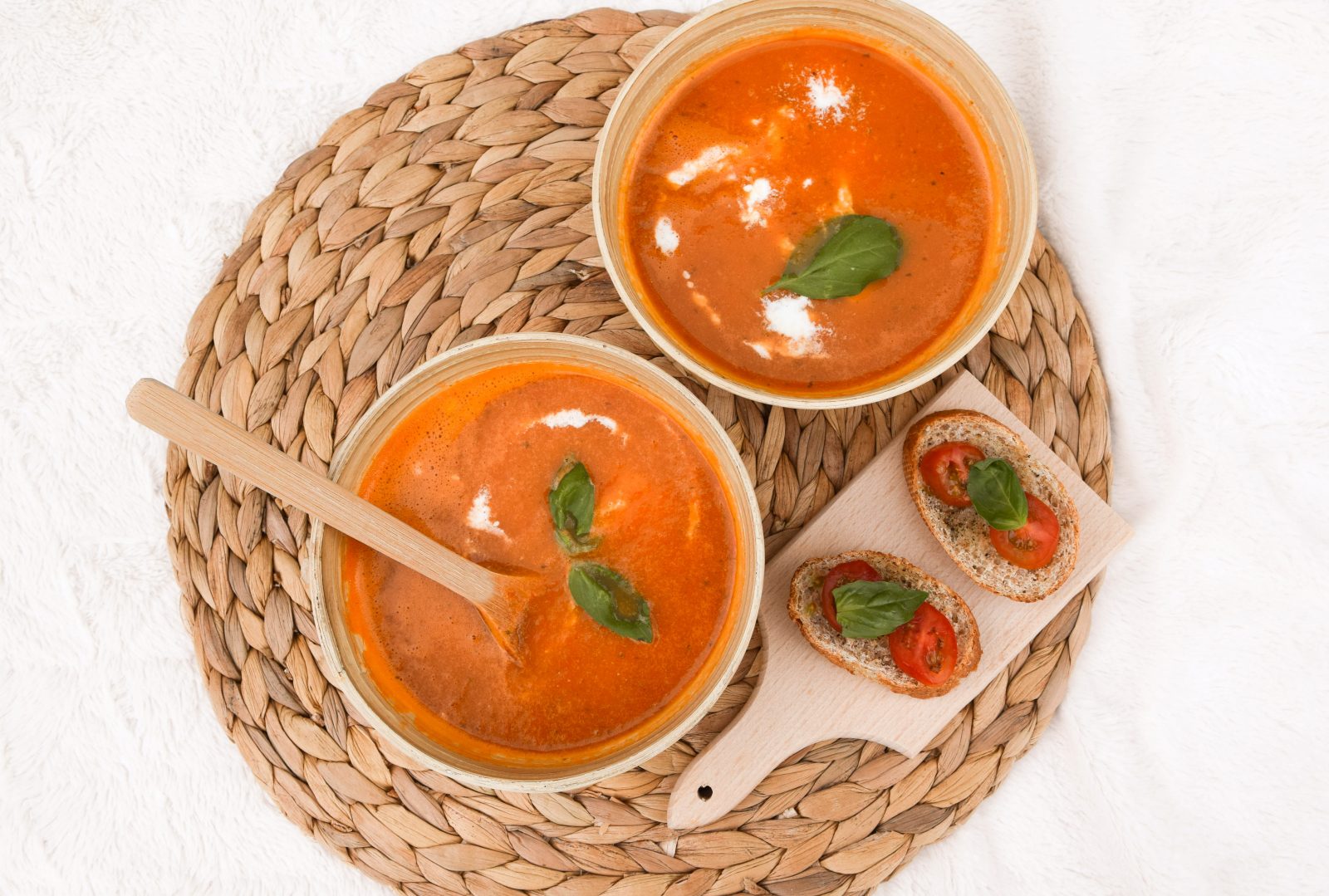 Serve the soup with some roasted pieces of bread with olive oil, tomato and basil and you made yourself a delicious and easy meal! This recipe serves around 4-6 bowls. Like I said, this recipe is perfect for meal prepping! You can keep the leftovers in a covered container in the fridge for around 5 to 6 days. This meal is also freezer friendly and freezes well for up to 3 months. Simply grab a container once you are in the mood for it and reheat it on the stovetop or in the microwave.

Let me know if you are going to recreate this easy and vegan tomato soup! I am also really curious what your favorite soup is.
Interested in more recipes? Click here for all my recipes! For more health tips and self care, check out my Instagram.