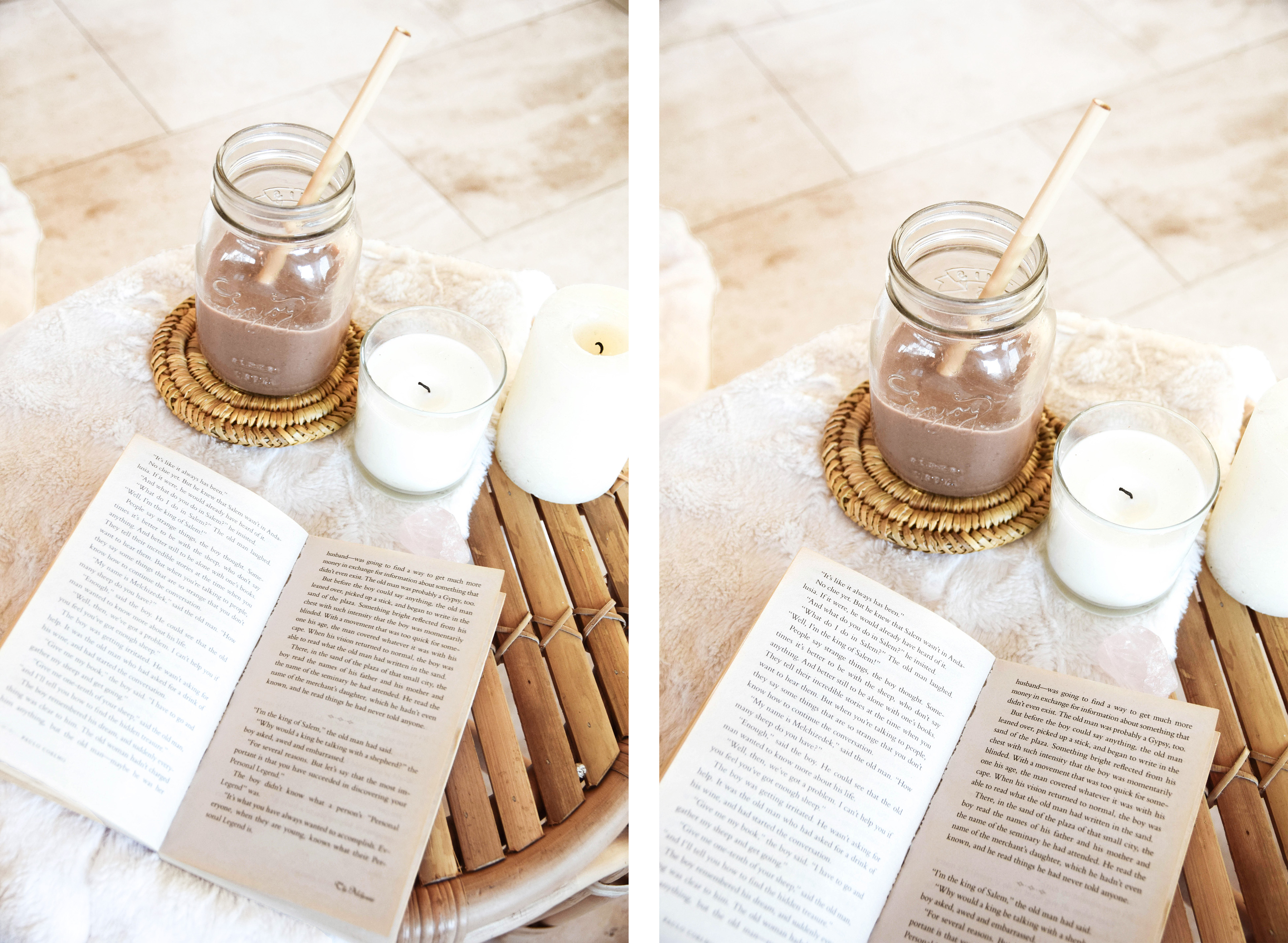 I always like to start my day with a healthy and yummie smoothie. It keeps me full for a long time and it's a great way to get some vitamins in the morning. I either go for a green smoothie or a sweet and chocolatey one. Lately I'm obsessed with this chocolate peanut butter smoothie. Especially when I'm in the mood for something sweet, this is my go to smoothie. And the best part: it's completely plant based and healthy!
Ingredients:
1 banana (sometimes I use a frozen banana)
2 dates
1 tablespoon peanut butter
1 teaspoon cacao powder
1 teaspoon flax seeds
1 teaspoon cinnamon
All you have to do is blend all the ingredients and voila, you have a delicious chocolate peanut butter smoothie! Besides having this smoothie for breakfast, I also like this smoothie when I'm craving something sweet.
What's your favorite smoothie?