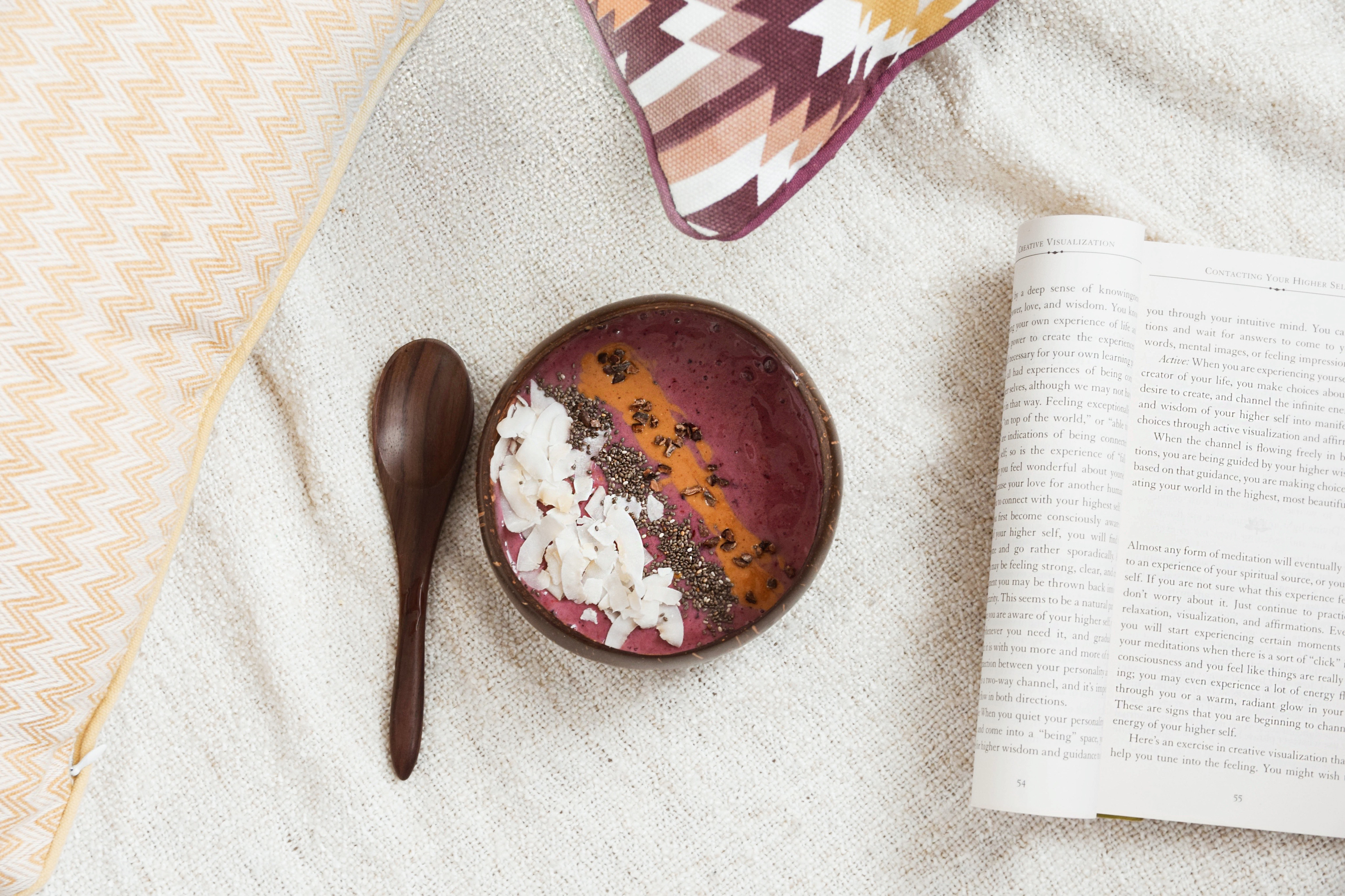 Since my trip to Bali I am obsessed with smoothie bowls! They are delicious, filling and super healthy. So, when I came back from my trip I had to try and make my own smoothie bowl. I really like to have smoothie bowls for breakfast. It's a great way to get your vitamins in the morning. The first bowl that I made was this banana berry smoothie bowl and it is SO good! Here is the recipe:
Ingredients
1 banana
0,5 frozen banana
1 tablespoon cacao powder
1 cup frozen berries
1 splash soy milk
Toppings
Chia seeds
Coconut flakes
Peanut butter
Cacao nibs
Blend all the ingredients and top with everything you like! I also like to top my smoothie bowl with granola. Click here for my homemade granola recipe.
Do you like smoothie bowls?!