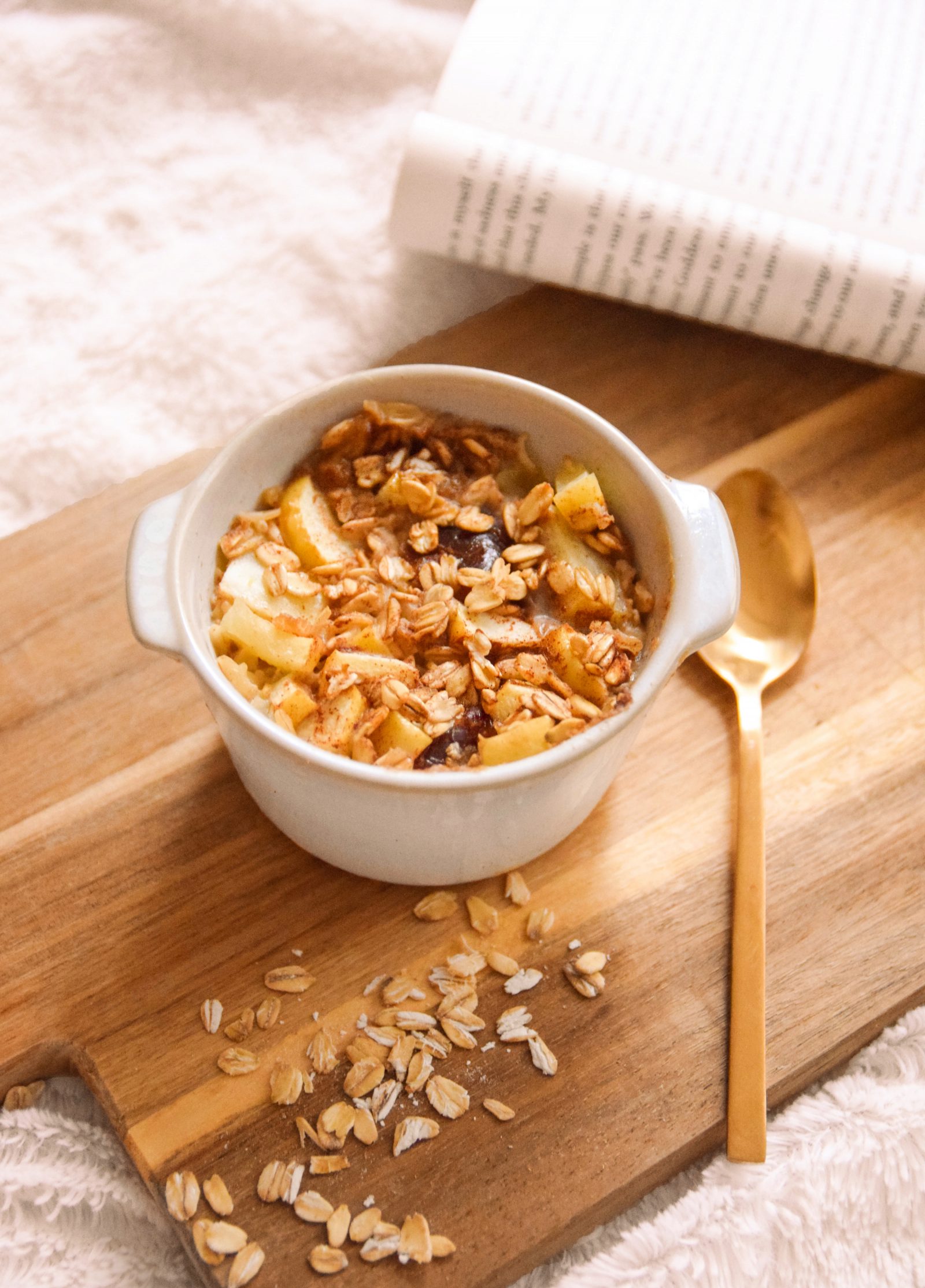 Now that the days are getting colder, I crave more warm and comforting meals. Last week I made these baked oats and it literally tastes like an apple pie! It's warm, filling and just delicious. Oats are one of the healthiest grains on the earth. They are a great source of important vitamins, minerals, fiber and antioxidants. For me, this apple pie baked oats is the perfect post workout breakfast. And the best part is that it's super easy to make!

Ingredients for 1 person:
20 gram oats
75ml unsweetened almond milk
1 teaspoon cinnamon
1 teaspoon maple syrup
1 date
NOTE! I am a relatively small eater, so definitely double the measurements if this doesn't satisfy you enough!
Instructions:
• Preheat the oven on 175 °C (347 degrees)
• Cut the date in little pieces
• Add the oats, unsweetened almond milk, cinnamon, maple syrup and cut date in a little oven dish
• Bake the apple pie oats for 15 minutes in the oven
And there you go, you have made yourself a delicious tasting apple pie, but then healthy! On a personal note, I am quite excited to share more healthy, plant based and easy meals this fall/winter. I am on a big health kick lately and I am testing out a lot of different meals that not only taste good, but also make me feel good. I noticed that I am sensitive to some foods and ingredients, like gluten and potatoes, so I am experimenting what works for me and what doesn't. In the meantime, if you are looking for more healthy and plant based recipes, you can scroll around on my website!