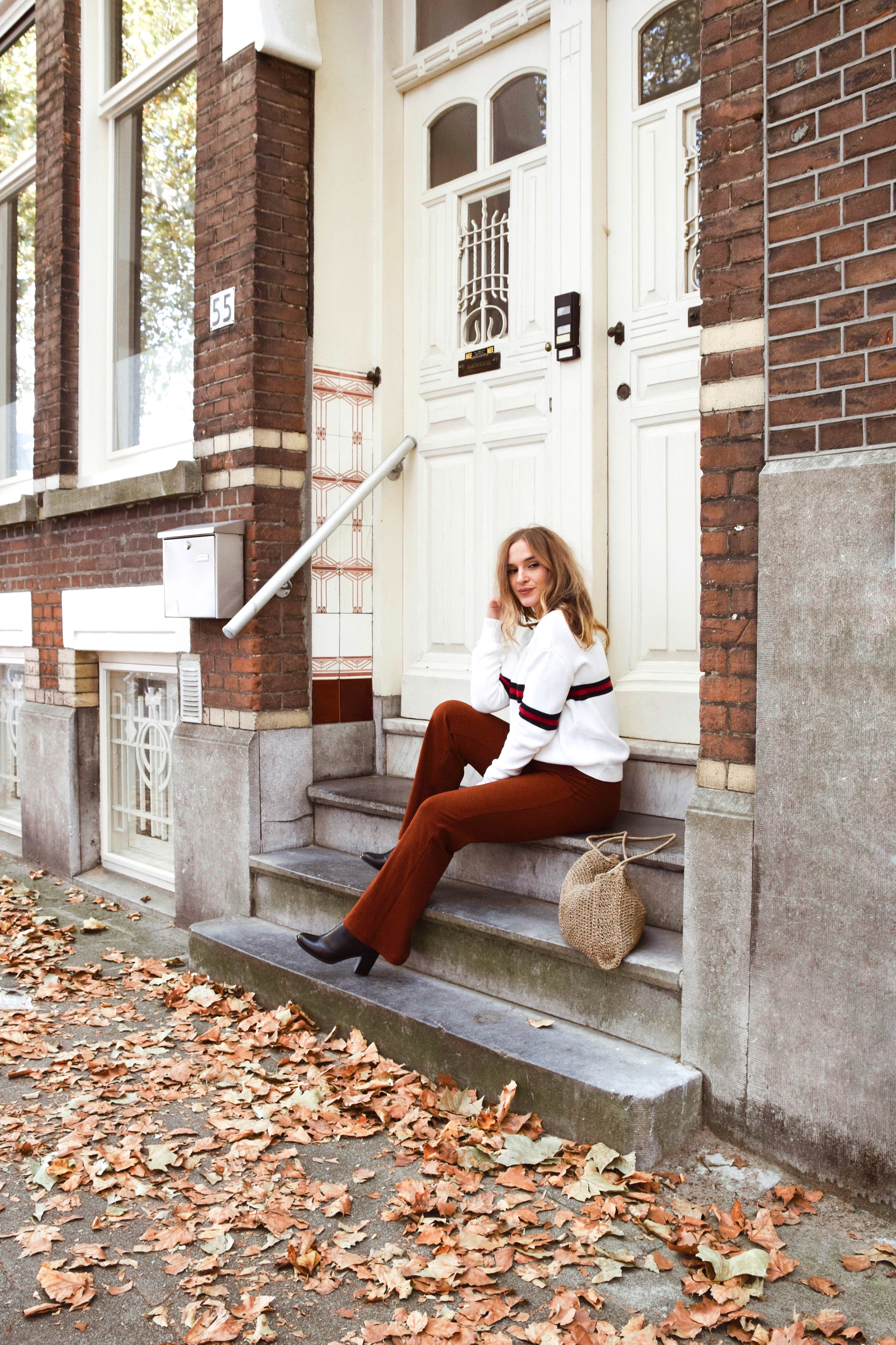 I'm so happy that fall arrived! Even though the summer weather is my favorite, I just love the cosiness of autumn. The brown, orange, yellow and red leaves makes nature so beautiful! Also fall fashion is my absolute favorite. I just love to wear a big oversized sweater with a pair of flared pants. Here are some things I want to do this fall:
Read more
Since I will be spending more time at home, I really want to read more. Sometimes I catch myself wasting my time on my phone or on Netflix and I really want to spend this time on reading.
Plan a citytrip
I usually make a city trip in fall / winter and I want to maintain this tradition! I think I'm gonna plan something for February / March, since the upcoming months are very busy. I would love to go to Copenhagen, Paris or some place in Italy. What is your favorite European city?

Clean my wardrobe
I'm at that point that I don't want to own a lot of stuff. I have a lot of clothes that I never wear, so I really need to sort out my wardrobe and donate or sell everything that I don't wear.
Make a pumpkin spice latte
I never made a pumpkin spice latte myself, but I really want to try it this fall. To be honest, I only had a pumpkin spice latte once in my entire life haha. If you have the perfect recipe, please let me know!
Try some new plant based fall recipes
I'm in to trying out healthy meals and this fall I really want to create and try some plant based fall recipes. Any suggestions are welcome!
Go to the spa
Fall is the perfect season to plan a spa day so I definitely want to do that. So relaxing!
Follow yoga classes
A few weeks ago I went to a warm yin yoga class and I really liked it. I felt so zen and relaxed after that class! I know that it makes me feel good but I just don't go that often and I don't know why. That's why I really want to make a priority of going to yoga classes more this fall.
Make an interior inspiration board on Pinterest
My boyfriend and I are looking to buy a house, which is so exciting! I can't wait to have our own place and to decorate it. That's why I really want to make a inspiration board on Pinterest.
What is on your fall bucket list?