Spring and summer are my favorite seasons! Spending time outside in the sun makes me so happy. I also like the fashion in these seasons the most. Floral prints, cute dresses, straw bags.. Do I need to say more? I thought it would be fun to share my spring / summer musthaves with you: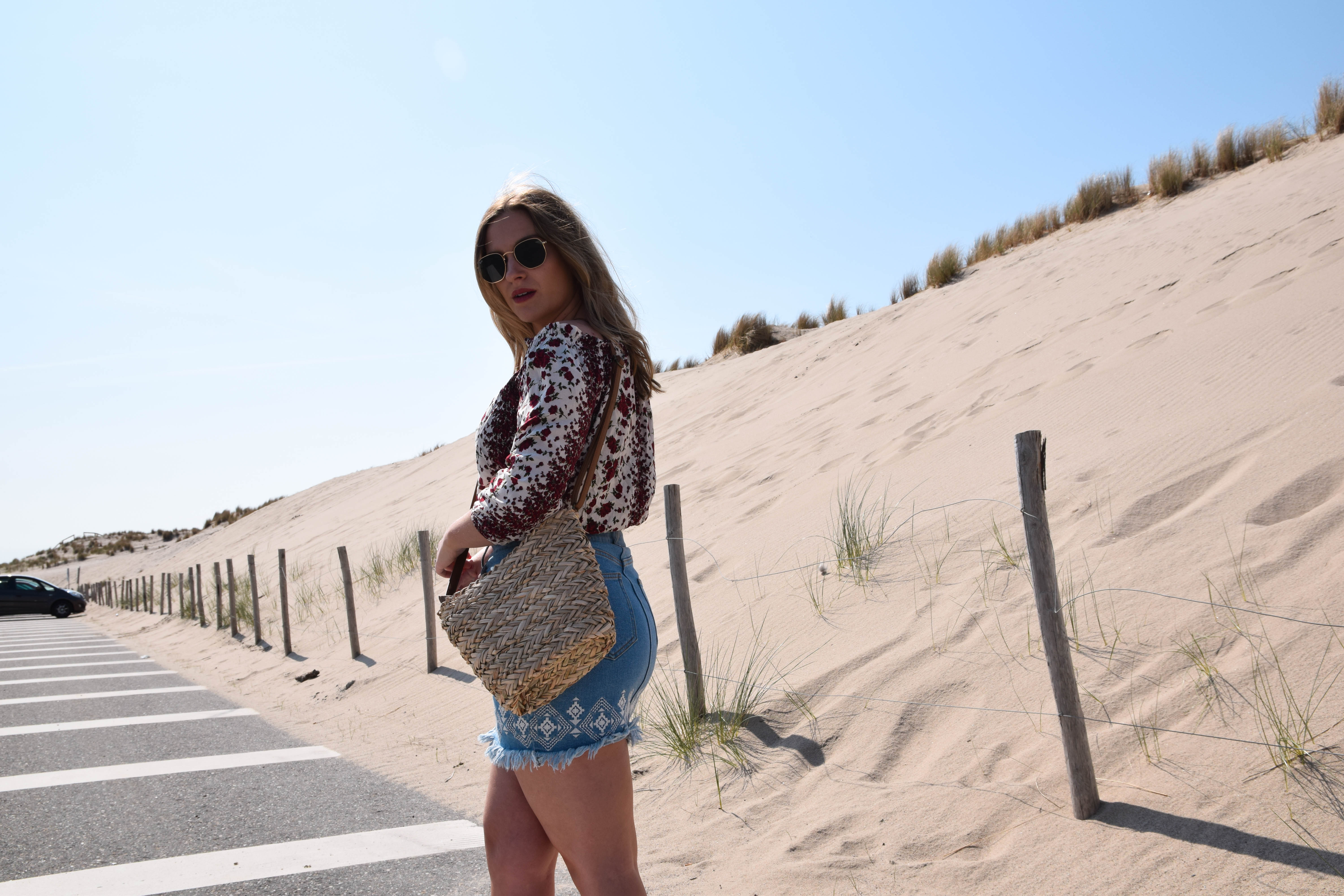 Straw bag


If you don't have one yet, you have to get one! Straw bags were already super trendy last year, but this year you see them even more! I think it's just the perfect bag to combine with a cute summery dress. I actually bought a straw bag myself last year on my vacation in Spain. Best purchase ever, because I wear this bag every day.
Floral dress
Flower dresses are available in all kinds of colors and types. They are so cute and feminine. The perfect piece to wear to a picnic, on a date or to a summer party. I actually wear flower dresses all the time.
Sneakers
I wear sneakers all year long, but I especially like them in the spring. They are the perfect shoes to wear under a summer outfit. My favorite spring sneakers are definitely white sneakers. You can go for a pair of Adidas Stan Smiths, Reebok Classics or Nike Air Max 90's.. Especially the Nike's are so comfortable. The perfect sneakers for a spring hike but also cute in combination with a denim skirt. Also cute: white sneakers with a straw sole.
Ankle strap


In spring I like to wear more accessories. I especially like boho pieces. They are just perfect for spring / summer! My favorite accessory is an ankle strap. I think that an ankle strap is a much forgotten accessory. And I don't know why?! It's so cute! Whether you wear sneakers, heels or flip-flops… It gives every spring look an extra touch!
Denim jacket


Last but not least: a denim jacket! It's the perfect jacket for spring / summer and besides that it looks cute with every outfit. You have them in all kinds of colors and sizes. I personally like them oversized. I myself have a white one, blue one and nude one. And they are the only jackets that this season. TIP: Do you like the old / oversized look on denim jackets? Instead of going to regular stores, take a look at some thrift stores. I found my white denim jacket at Episode and it's my all time favorite.
What are your musthaves for summer?!