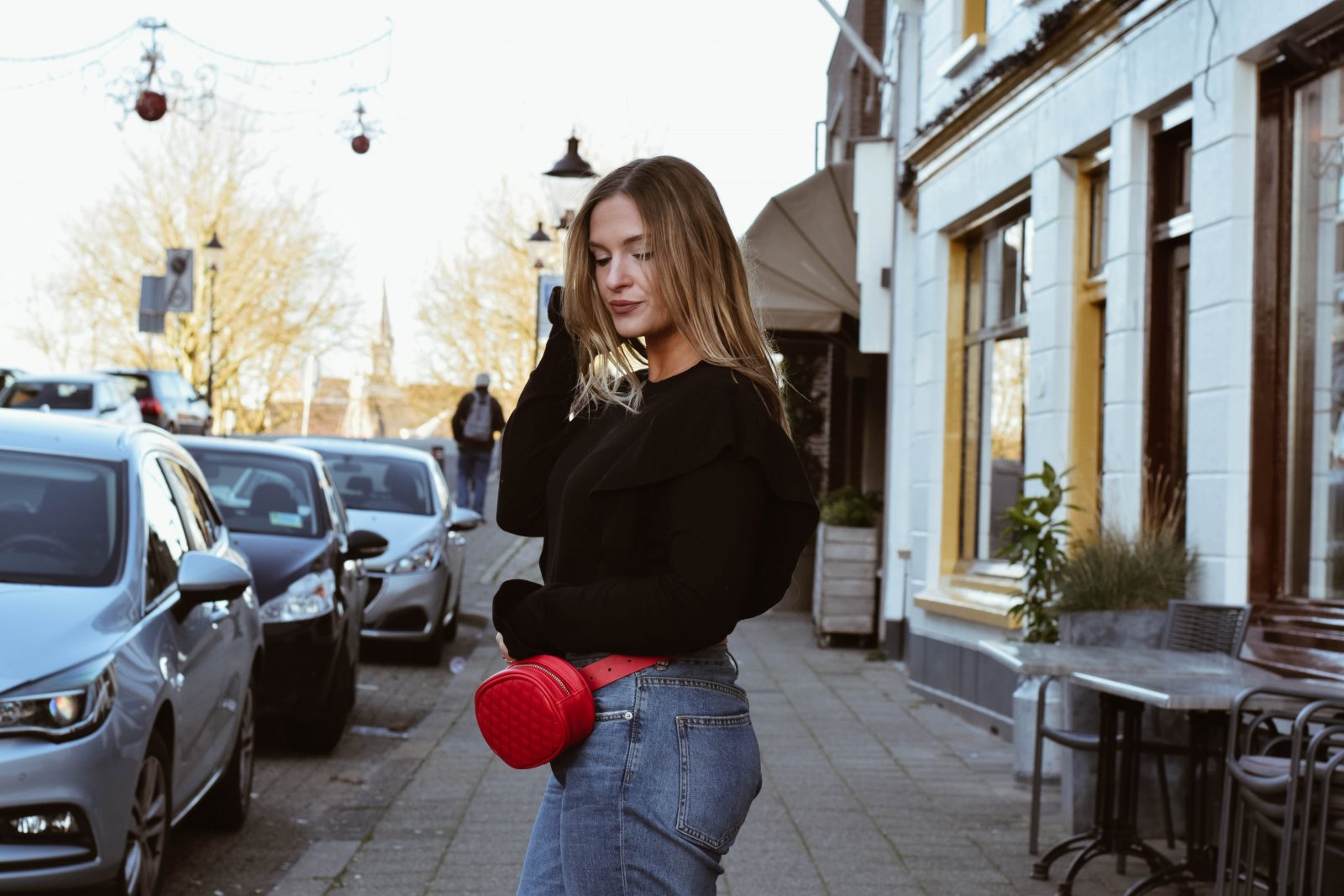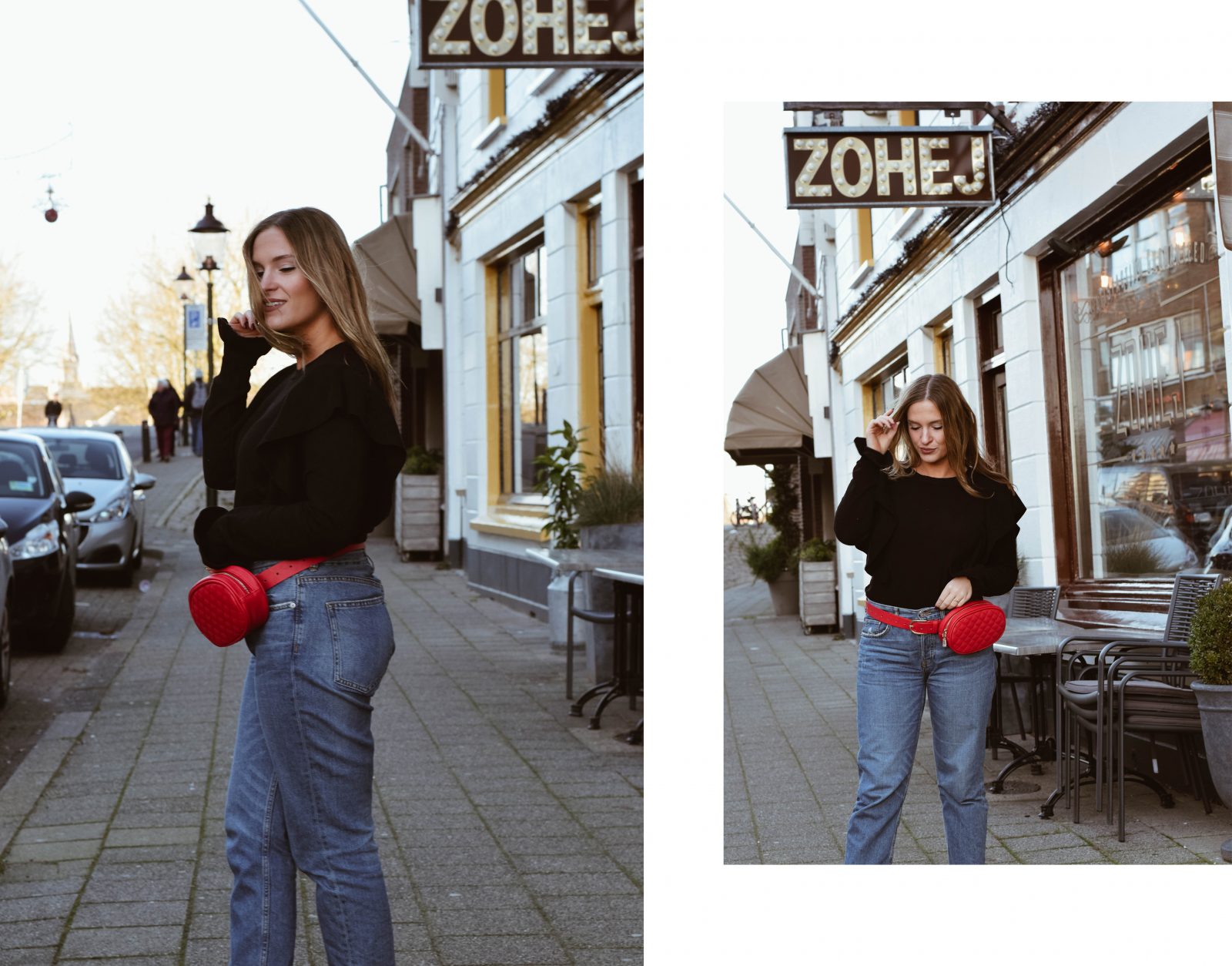 Omg, it's so cold in the Netherlands! I really miss summer.. I just wanna lay on the beach and be able to spend more time outside. Unfortunately it will take a few months until it's summer. Maybe I need to buy a ticket to some place warm, haha. Los Angeles or Bali? Wouldn't mind being there.
Anyway, last weekend I wore my new favorite sweater from Loavies. It's black, cozy and it has ruffles (cute!). I combined the sweater with a boyfriend jeans from H&M. To add some colour to the outfit I wore my red belt bag, also from Loavies. I love basic outfits like this!
Back to work for now. Going to meet with Josie in te evening. Can't wait to see here new home in Rotterdam! Have a nice day XO!