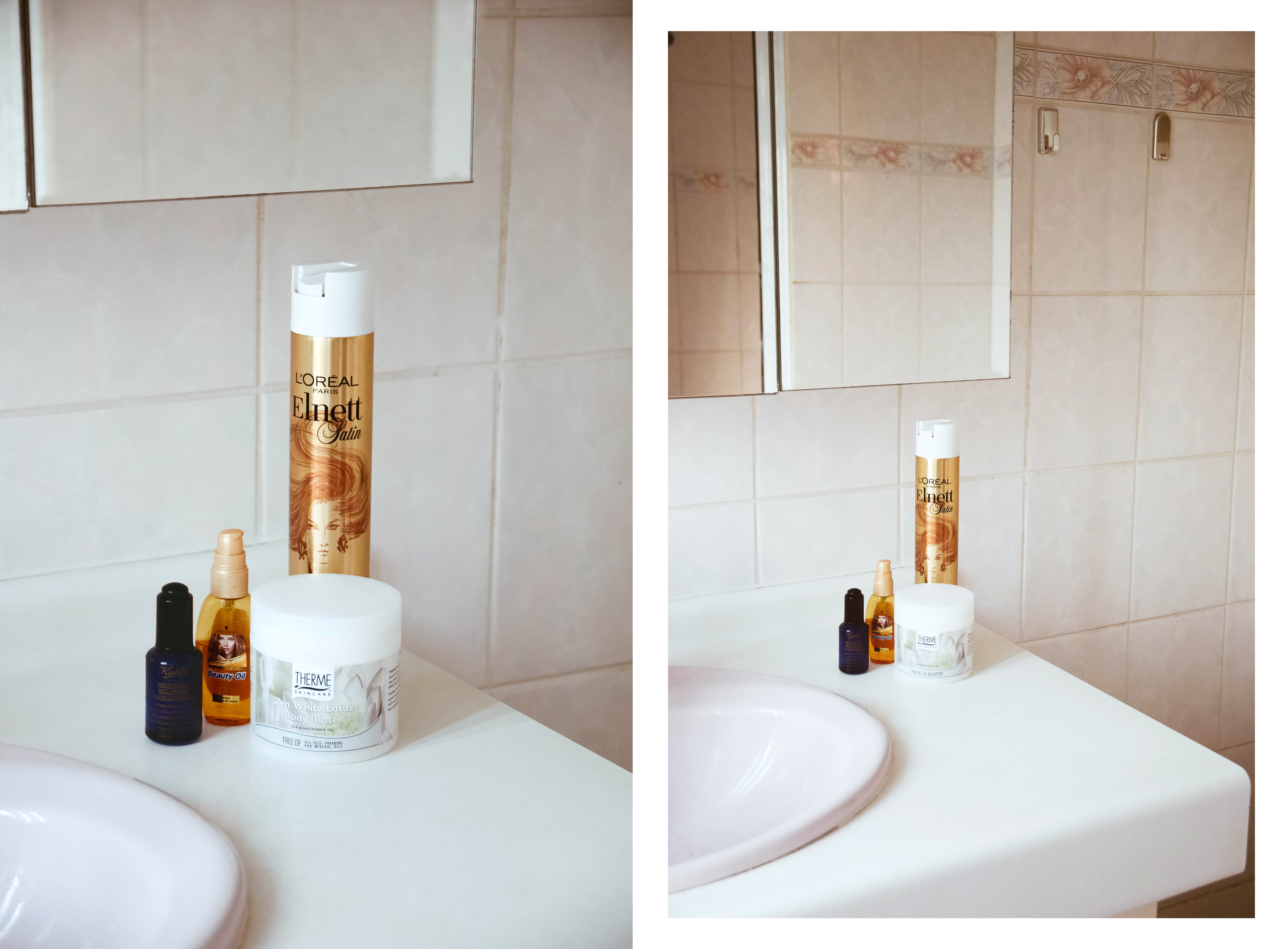 I usually never write about beauty. I mean, I love make-up and skin care but I don't really switch a lot with my products. I use the same make-up and care products for quite some time now and I don't think that I will switch a lot in the near future. I'm not in anyway an expert on this topic, but I thought it would be fun to share my favorite skin / body / hair care products.
Face
I have a normal to dry skin. Over the years I tried some different products from different brands and my favorite skincare products are definitely the products from Kiehls. I especially love the Midnight Recovery Oil and the Ultra Facial Cream. Both products are really moisturizing! For cleansing my face I really like the Nivea Visage Eye Make Up Remove and the Aqua Effect Cleansing Foam.
Body
My favorite body care brands are Therme and Kneipp. I usually use the Therme body butter to moisturize my skin. My favorite Therme scents are White Lotus and Bali Flower. Kneipp has the best shower foams ever! I especially love the Almond blossom scent, so soft and flowery. Another favorite brand for body care is Rituals. I love the ritual of dao line. That scent.. So good!
Hair
I'm really picky when it comes to hair products because my hair tangles so easy! Especially when I get out of the shower and my hair is wet, it's super tangled. Brushing my hair is really painful when I don't use shampoo and conditioner. I love the shine and care line from Andrelon. I also really love the shampoo from Dr. Organic. After I blow dried my hear, I love to use the Beauty Oil from Schwarzkopf. I usually curl my hair and to keep it in place I like to use the Elnett hairspray from L'oreal. 
What are your favorite skin / body and hair care products? And do you also want to see my favorite make-up? Maybe I can make a post about that aswel! Let me know! XX