I've never really written anything about art on Anouk Today. Which is weird, because I really love art. I can wander through a museum for hours and I like to stalk cool artists on social media. Watching art gives me inspiration and it teaches me to see the world in a different light. I am always curious about the stories behind the art and the artists. That's why I came up with this new series called: Meet The Artist. In this series I'm gonna share my favorite artists and their stories. The first artist in this series is Iris Anne De Smit. Iris and I are actually good friends. We met through our internship a few years ago and we stayed in touch ever since. I am obsessed with Iris her work and I'm not only saying this because she's my friend. I think her work is unique and different.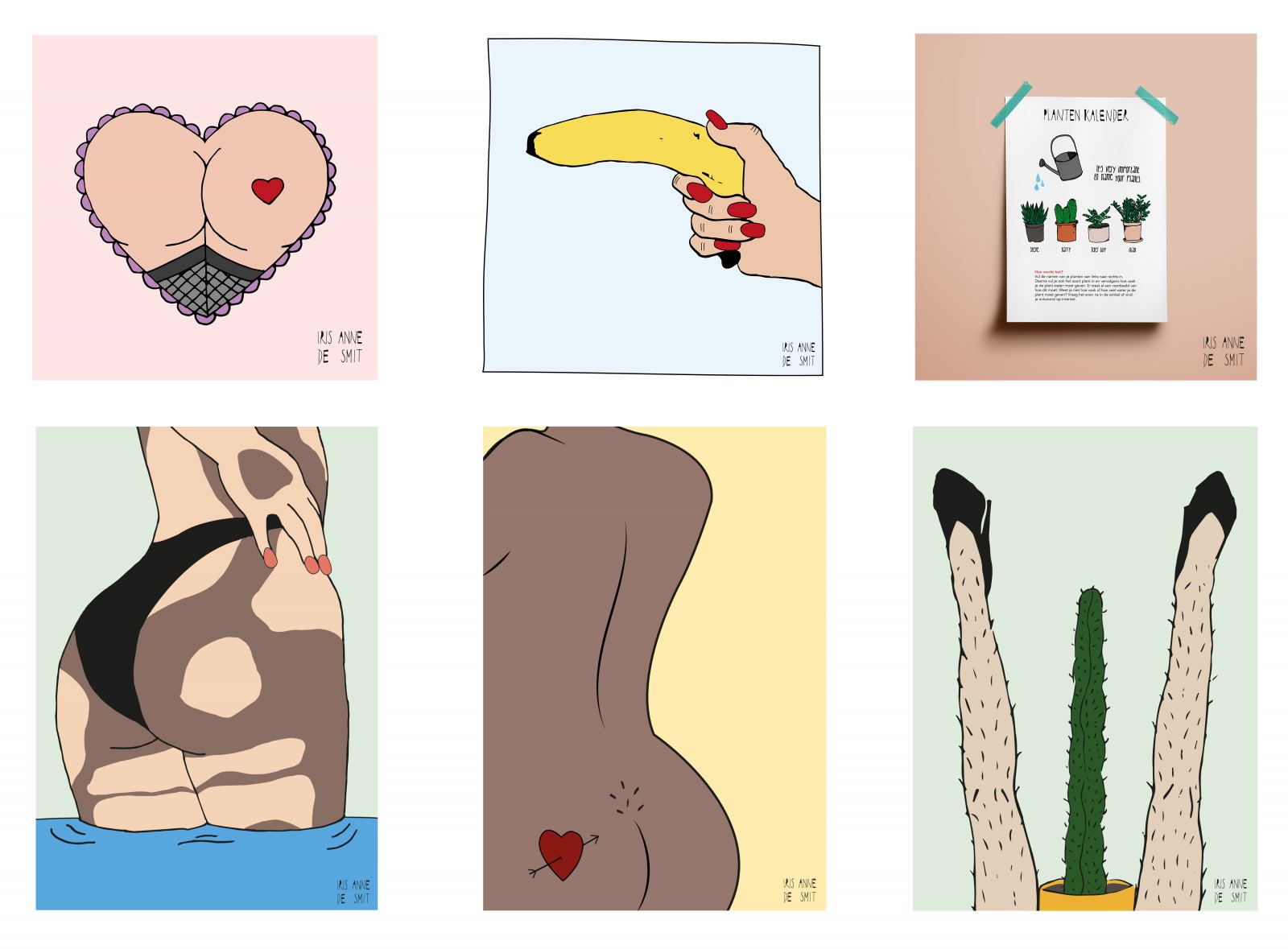 Let's meet the Artist – Iris Anne De Smit
"In the beginning of 2017 I graduated as a graphic designer. For my final project I made a magazine about gender and identity. The project had to be about nature, so after brainstorming for a long time I came up with a concept. I wanted to create something that was very close to my heart, even though this concept hadn't had something to do with me personally.
In 2016 I met a friend of my father named Ricky. He is both male and female, also called hermaphrodite. His way of life fascinates. He really found a way to deal with hermaphrodite and he can really be himself. I really wanted to do something with this and that's why I made his story part of my final project in the form of an interview. I made some funny illustrations that refer back to the subject. With these illustrations I wanted to appeal to people who are not aware of stories like this. My work is my vision on how I see people. After my graduation these illustrations ended up at Hutspot in Rotterdam, where they were for sale for a year and a half.
In the summer of 2017, after a number of years, I also started painting again. This really helped me to develop my own style and broadened my network. In November 2017 I was allowed to exhibit with my painting and illustrations during a joint exhibition called Freundschaften. At this exhibition I met someone from the Dutch Society for Sexual Reform, this is an individual organization that provides information about sex. They asked me to make the illustrations for their new website that has recently been launched: www.nvsh.nl.
Last summer I made a design for a T-shirt for a collab of Fennel Barbershop and Fier. I really loved seeing people wearing my design! I also had the opportunity to make a very large projecten for the Meerpaalplein in Dronten (Flevoland, Netherlands). I've illustrated 100 people lying at a beach. The intention is that the light projection -which is slightly smaller than real life size- can be seen on the square next summer.
I am very happy that I stick to my own style, because I notice that I attract projects that really suit me and my vision. I am very open and not afraid to express how I think about something or how I feel, and I want to show that with my work as well. At the moment I'm focussing on painting, because this is really an outlet for me. I hope to be able to exhibit again in a few months!"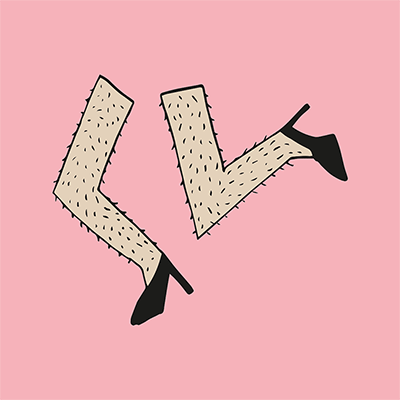 What I really love about Iris her work is that she illustrates things that are seen as imperfect in our society. She breaks through taboos by making art about sex and imperfections. I think that's really refreshing! Find more of Iris her work on Instagram: @byirisanne.
Who is your favorite artist?