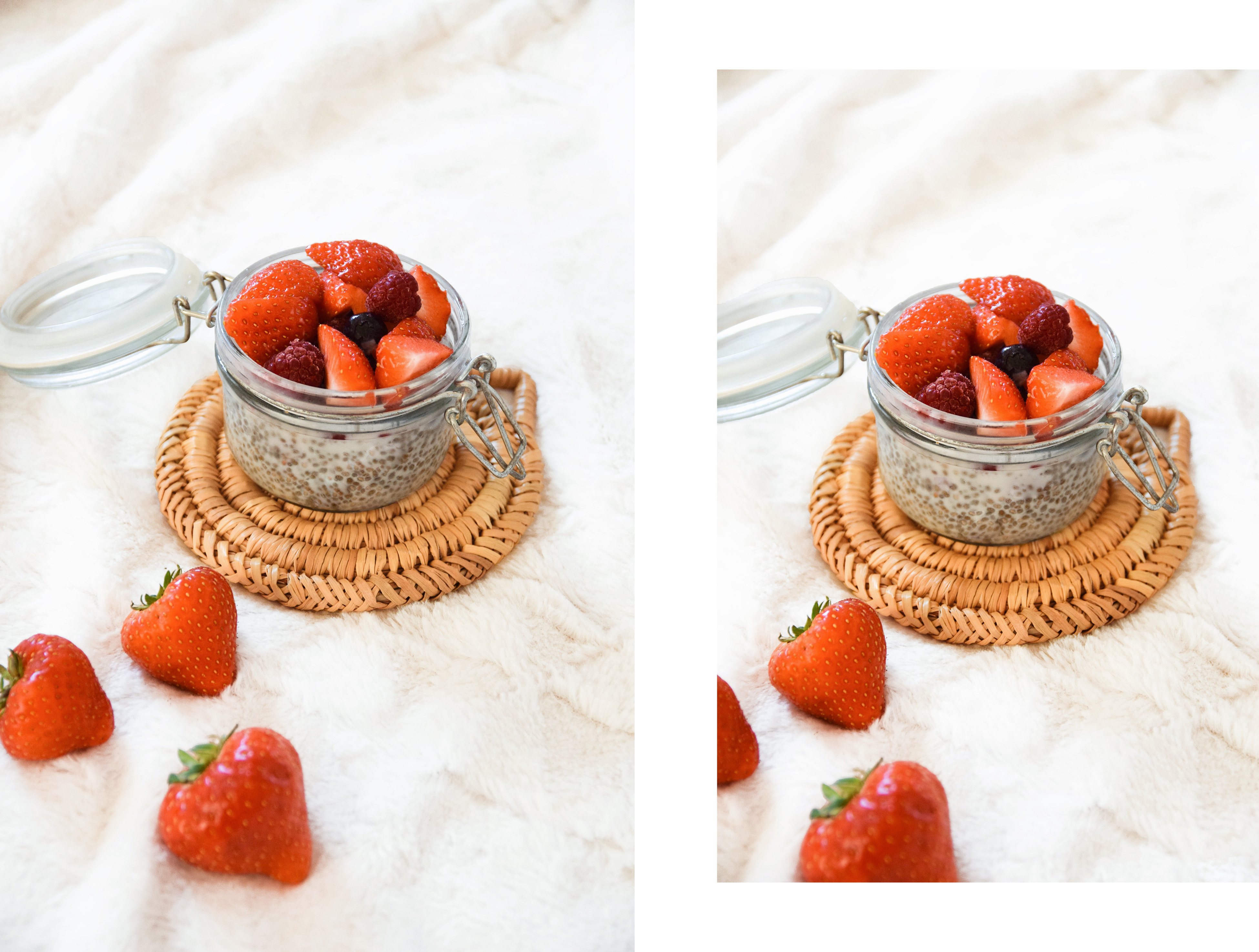 I feel like I go through fases when it comes to food and lately I'm obsessed with chia pudding. Chia seeds are a great source of omega-3 fatty acids, antioxidants, calcium, iron, protein and fiber. All good stuffs! I like to use chia seeds in my smoothies and yoghurts, but now I also like to make pudding with it. This chia pudding is a great breakfast or snack option. And the best part: it's easy to make and you don't need a lot of ingredients. Here is my chia pudding with berries recipe:
Ingredients
6 tablespoons chia seeds
2 cups unsweetened almond milk
1 teaspoon maple syrup (or honey)
(frozen) berries for topping
Mix the chia seeds with the almond milk, maple syrup in a jar and put it in the fridge overnight. The next morning you can top off your pudding with all your favorite berries. I like to use strawberries, raspberries and blue berries. You can also make a chocolaty chia pudding by adding in some cacao. Super healthy and it tastes so good!
Do you like chia pudding?