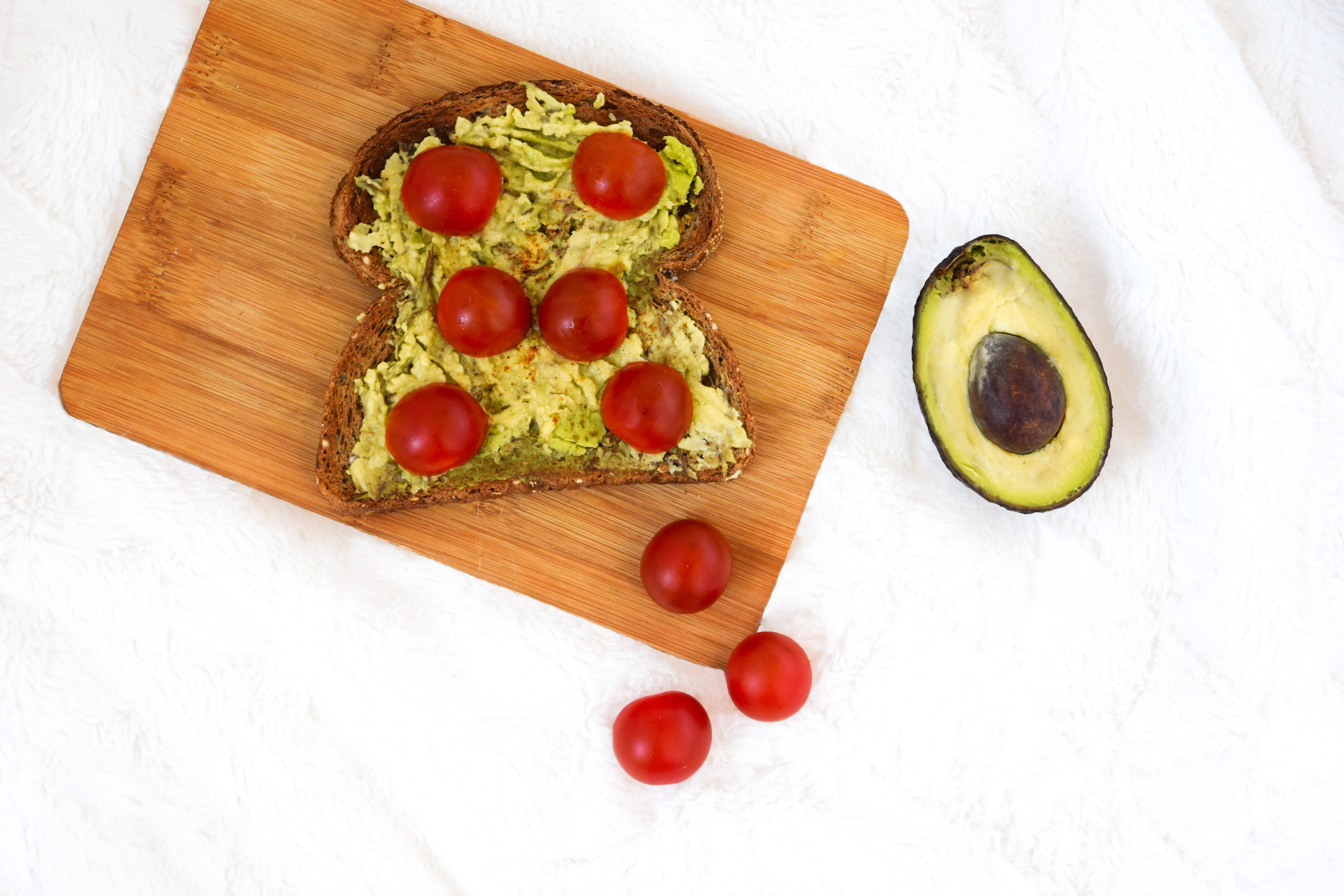 A healthy lunch is super important! It gives you energy and prevents you from binge eating later in the day. I like to prep my lunch the night before, because I don't have a lot of time to make a meal throughout the day. Here are 5 healthy and easy lunch ideas:


Avocado toast
My favorite easy lunch is avocado toast! Roast a slice of bread and squash the avocado on it. Sprinkle some lemon juice over it and season it with chili powder or flakes and pepper. Top it off with some cherry tomatoes and you have made yourself a delicious avo toast. I also like to top my avo toast with arugula and pomegranate.
Quinoa veggie bowl
I love quinoa veggie bowls! You can make it the night before and take it with you to work or school in a container. All you have to do is cook the quinoa and your favorite veggies and put it in a bowl. I like to put cucumber, black beans, bell pepper, corn and mushrooms in my bowls. Top it off with tomato salsa for some extra spice and flavor.
Whole wheat tortilla
A tortilla is an easy lunch to take with you on the go. You can put all your favorite ingredients on it. I like to make my tortilla with hummus, lettuce, spinach, cucumber and tomatoes. I also really like tortillas with avocado or falafel.
Salad
When I'm in the mood for a light lunch, I usually go for a salad. My favorite salad contains lettuce, cucumber, tomatoes, crispy chickpeas, olives, onions, bell pepper and spinach. For a dressing I usually have balsamic vinegar. You can also make your own dressing with 2 tbsp tahini, 1 tsp water, 1 tbsp nutritional yeast, some lemon juice, garlic, pepper and salt. So good!
Soup
When it's cold outside I like to have soup for lunch. My favorite soup is tomato soup! Start by baking some garlic and onions in a pan. When they are nice and glazy, add tomatoes and vegetable broth to the pan. Let this cook for around 10 minutes and then mix everything in a blender. You can add extra veggies and spices if you like. Serve it with a slice of bread and you have made yourself the perfect fall/winter lunch.


Click here for 5 healthy and easy breakfast ideas.


What is your favorite lunch meal?